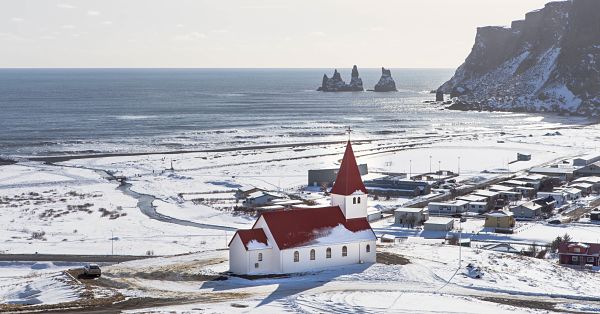 It snowed big time here in Chicago this week, and snow reminds us where we live and why (and for some how long, O Lord?).
So what other acts of mercy can you do as part of the snow angel challenge?

Let's start with what not to do.

— Don't shovel your snow in front of someone else's car or stoop.

— Don't race past a slushy curb and pelt pedestrians with slop.

— Don't continue to zoom around changing lanes when snow is on the street.

— Don't honk at someone whose car is stuck in a snow pile.

— Do not curse at the snow jerks doing all of the above. Meet their bad behavior with a good deed.

When I surveyed Facebook friends Thursday for examples of snow angels in action, they supplied various ideas on how to be a good snow-day citizen.

— Shovel someone else's sidewalk or driveway.

"My 72-year-old father always takes his snowblower to the neighbors' driveways and clears them," reported my colleague Genevieve Bookwalter. "My mom tells stories of him coming to bed around 2 a.m. because he was making sure everyone's driveway was clear for work or church in the morning. He's done this for years."
Speaking of snow, speaking of Olympics:
In 2015, I set out to study the unlikeliest of Olympic pipelines: Norwich, Vt., a small town that has placed at least one of its own on almost every United States Winter Olympics team since 1984.

In all, Norwich, with its population of roughly 3,000, has produced 11 Olympians — including two Summer Games participants — who have come home with three medals, including one gold.

What started out as a sports book evolved into what is essentially a parenting guide as I came to realize that Norwich's secret to happiness and excellence can be traced to the way the town collectively raises its children.

It is an approach that stresses participation over prowess, a generosity of spirit over a hoarding of resources and sportsmanship over one-upmanship. Norwich has sent its kids to the Olympics while largely rejecting the hypercompetitive joy-wringing culture of today's achievement-oriented parents. In Norwich, kids don't specialize in a single sport, and they even root for their rivals.

Parents encourage their kids to simply enjoy themselves because they recognize that more than any trophy or record, the life skills sports develop and sharpen are the real payoff. The town's approach runs counter to the widespread belief — propagated by those perpetuating the professionalized youth sports complex — that athletic excellence and a well-balanced childhood cannot coexist.

It does not hurt that Norwich has poor cellular service, making its residents less tethered to their tablets and smartphones than many other Americans. Or that many of the parents work near their homes in jobs that allow them to spend time with their kids — even leaving work early once a week to ski together.

Not every community is going to be able to replicate those factors. But other towns can adopt the Norwich Way if parents commit to following a few simple principles. [HT: LNMM]
Former employees of several tech companies, including Facebook and Google, have bandied up together in an effort to curb tech addiction, therefore challenging the companies they once helped build.

What pushed the employees to create the Center for Humane Technology are the ill effects of social networks and smartphones, the same exact reason why a couple of Apple investors a while back called on the Cupertino brand to do something about excessive smartphone use by children. The group just officially launched on Feb. 4, in hopes of raising awareness about the tolls of technology, which its founders and members believe are addictive.

Internet Addiction Campaign

With the help of media watchdog group Common Sense Media, the Center for Humane Technology is also planning an anti-tech addiction lobbying effort, plus an advertising campaign — called The Truth About Tech — targeted at U.S. public schools. It'll be supported with millions of dollars in funding by Common Sense Media. It'll educate students, teachers, and parents about the hazards of excessively using technology, including the chances of heavy social media usage inducing depression.

The head of the group is Tristan Harris, who used to be an ethicist at Google. He dishes on company practices, hinting that they were designed to convince them to consume more and more media.

"We were on the inside. We know what the companies measure. We know how they talk, and we know how the engineering works."

Social Media And Technology Addiction

The ill effects of social media and technology have become hot-button topics in recent months. Just last week, mental health professionals reached Facebook to gut its messaging platform specifically for kids, called Messenger Kids. Back in December 2017, one former Facebook executive slammed the social media, accusing Facebook of "ripping apart society."

"All the tech companies profit the more attention they extract out of human vessels," Harris told Quartz. "They profit by drilling into our brains to pull the attention out of it, by using persuasion techniques to keep them hooked."

Harris worked for years at Google, and has been very vocal against his former employer. He also created a nonprofit called Time Well Spent, which aims to help people rethink how much time they spend online. The new organization he's part of evolves from that and instead focuses on raising awareness about what he believes are manipulative design methods employed by, as he calls it, a "civilization-scale mind-control machine."

Early Facebook investor Roger McNamee is also one of the members of the group, saying he's horrified by his contributions to the company.

"This is an opportunity for me to correct a wrong," he said. [HT: JS]
A town only for Christians, Bay View:
Tucked away in Michigan's Lower Peninsula, somewhere along the winding roads that hug Great Lakes shores, is an idyllic town named Bay View. For more than a century, generations of "Bay Viewers" have congregated here to share in summer activities.

What started out as a modest camping ground for Methodist families 140 years ago has quietly developed into a stunning vacation spot for people who can afford the upkeep of a second home. Streets named Moss, Fern and Maple are dotted with impeccably maintained century-old gingerbread cottages. Over the horizon, residents can watch lifelong friends sail their boats across the water.

But this paradise is not open to all.

In Bay View, only practicing Christians are allowed to buy houses, or even inherit them.

Prospective homeowners, according to a bylaw introduced in 1947 and strengthened in 1986, are required to produce evidence of their faith by providing among other things a letter from a Christian minister testifying to their active participation in a church.