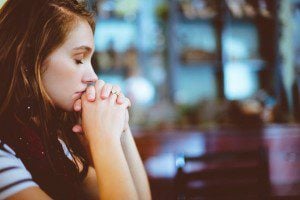 A week that draws many of us to prayer, to fasting, to yearning, to striving to make things right. I am wearied by the many who ridicule "prayers and thoughts," as if prayer doesn't matter, while seemingly suggesting that action without prayer is what we need. We need both prayer and action, and there's no reason to ridicule one at the expense of the other.
A big thanks/HT to JS and Kris for links this week.
Seven things learned too late:
1. IF YOU WANT TO 'DO WHAT YOU LOVE,' YOU HAVE TO WORK THREE TIMES AS HARD AS EVERYONE ELSE

2. BENEATH ANGER IS ALWAYS FEAR

3. OUR EVERYDAY HABITS FORM OUR FUTURE SELVES

4. YOUR EMOTIONS TAKE PRACTICE

5. EVERYONE HAS HIS OR HER OWN AGENDA

6. ACHIEVEMENT WILL NEVER BE AS FULFILLING AS THE JOURNEY
7. WORKING HARD AND LAUGHTER ARE NOT MUTUALLY EXCLUSIVE
So much was written about Billy Graham this week, but Randall Balmer's was one of the best:
Billy Graham, by any measure the most famous religious figure of the twentieth century, died today at his home in Montreat, North Carolina. He was ninety-nine years old.

In a career that extended well over half a century, Graham took a simple evangelical message—give your heart to Jesus, and you will be "born again"—to millions around the world. The Billy Graham Evangelistic Association, the organization he founded to facilitate his ministry, boasted that Graham preached to more people than anyone else in history, a claim that probably cannot be verified but is almost certainly true. …

Graham briefly became pastor of small congregation in Western Springs, Illinois, and, at the invitation of Torrey Johnson, hosted a weekly radio program, Songs in the Night. Shortly thereafter, Johnson recruited Graham to preach at Saturday-night rallies in Chicago's Orchestra Hall, part of the outreach for a new organization called Youth for Christ. In 1946, Graham joined the staff of Youth for Christ, where he met and befriended Charles Templeton, another itinerant evangelist for Youth for Christ.

Templeton and Graham became known as the Gold-Dust Twins, and many contemporaries regarded Graham as the lesser preacher. Templeton's intellectual restlessness prompted him to apply for admission to Princeton Theological Seminary, where he was admitted despite the fact that he had never graduated from college. Then, meeting Graham at the Taft Hotel in New York City, Templeton challenged his friend to attend seminary with him in order to deepen his theological understanding.

Graham pondered the possibility at length, troubled by Templeton's intimations that elements of the Christian faith were not intellectually defensible. For Graham, a turning point in his life—and in the entire revival enterprise of the twentieth century—occurred shortly thereafter while he was staying at the Forest Home Conference Center in Southern California. While hiking and praying there in the San Bernardino Mountains, Graham decided to set aside Templeton's challenge, to banish his own intellectual doubts, and simply to "preach the gospel."

He did just that, descending the mountain to conduct his famous Los Angeles revival campaign of 1949. Abetted by prodigious advance work, which would become the hallmark of Graham's evangelistic efforts, Graham, billed as "America's Sensational Young Evangelist," conducted services beneath a circus tent, dubbed the "Canvas Cathedral," at the corner of Washington and Hill Streets. Graham's enormously successful Los Angeles crusade in 1949 brought him national attention, in no small measure because newspaper magnate William Randolph Hearst, impressed with the young evangelist's preaching and his anti-communist rhetoric, instructed his papers to "puff Graham." From Los Angeles, Graham took his evangelistic crusades around the country and the world, thereby providing him with international renown.
George Will's was the worst and heartless.
The last 12 months have been a roller coaster ride for the United States women's national hockey team, but on Thursday in Pyeongchang, that ride reached its ultimate peak — an Olympic gold medal.

Team USA defeated Canada, 3-2, in a thrilling shootout win in South Korea to earn their first gold medal in 20 years. It was the third consecutive Olympics in which the American and Canadian women faced off in the final, and this one came 38 years to the day of the "Miracle On Ice."

For the American women, there was no miracle necessary. Thursday's gold medal game was earned on the strength of skill, execution, perseverance, heart and fearlessness. It was a perfectly fitting way to wrap up what has been an incredible last year for the Team USA women, who have earned major victories both on and off the ice.

Last March, just weeks before the 2017 Women's World Championships were set to get underway in Michigan, members of the U.S. team announced that they planned on boycotting the tournament over a fight for fair wages and equitable support from USA Hockey.

The two sides had privately been in negotiations for over a year and made little progress on a new deal. With Worlds on the horizon, the women saw an opportunity to make a bold statement, and they pounced. …

Just prior to the tournament, the two sides reached a four-year deal that would provide the women with annual salaries around $70,000, with a chance to earn close to $100,000 with added medal bonuses. In addition, USA Hockey agreed to provide accommodations and insurance on par with what the men received, plus more funding and support to the women's development program.

It was a landmark victory for current and future American women's players. …

Watching the women celebrate in South Korea, it was hard not to get the feeling that the win was the perfect storybook ending to what has been an amazing and, quite frankly, a badass year for the USA women.

This group was able to put their frustrating past to the side and create a new future through fierce willpower and an ability to capitalize on what was in front of them. They had an unwavering resolve, even in the face of pressure and resistance from their opponent, and they didn't blink.

As a result, they found a way to become champions in the sport, both in and out of uniform.
Andy Staples, SI, and the NCAA athlete problem:
What might that new system look like? The most sensible answer is the Olympic model. You can read about it in more detail here, but these are the basics: Schools would continue to only pay full cost-of-attendance scholarships. Anyone else who wanted to pay the athletes could pay them. This would eliminate any Title IX concerns because every athlete would have exactly the same opportunity to get paid. The market would decide who got how much. Does that mean boosters would pay the players? Yep. (But they already pay them under the table now.) Does that mean agents would pay football and basketball players? It sure would. (They also pay them under the table now.) Would the players have to pay taxes on anything they make? Of course. Would this increase the gap between the haves and the have-nots? Nope. Alabama, Ohio State and the like would still sign the highest rated football recruits. Duke, Kentucky and the like would still sign the highest rated basketball recruits. (But maybe SMU, which thrived when it was paying big under the table, could become good at football again.)
Brueggemann and the Mennonite Option
:
The Second Amendment enshrines a distinctly American – and, some would say, sacred – freedom: the right to bear arms. How to reconcile that with the need to curb gun violence? Michael Martin, a young Mennonite from Colorado Springs, decided the best way to approach this emotionally charged issue was to tell a different story – to counter the debilitating stream of tragic news with an alternative narrative of transformation and restoration, one tool at a time.

Martin won't take away your rights, but if you happen to have a gun you want to be rid of, he'll be happy to forge it into a garden tool for you.

The idea hatched back in 2009 as Martin watched news coverage of the christening of the USS New York, a battleship with a bow stem made of steel from the fallen World Trade Center. ("Notice how they bring Christ into it.") Someone needed to counteract this rhetoric and symbolism of revenge, Martin felt. A big fan of Walter Brueggemann's approach to the Old Testament, he latched onto Isaiah's words, "They shall beat their swords into plowshares and their spears into pruning hooks." The prophet Micah repeats this refrain and adds, "They shall all sit under their own vines and under their own fig trees, and no one shall make them afraid." So, repurposing weapons to grow food as a way to drive out fear. "That's our end goal: to get to the point where we're not afraid of each other anymore."
Isaiah of Jerusalem's signature:
Excavations in Jerusalem have unearthed what may be the first extra-Biblical evidence of the prophet Isaiah. Just south of the Temple Mount, in the Ophel excavations, archaeologist Eilat Mazar and her team have discovered a small seal impression that reads "[belonging] to Isaiah nvy." The upper portion of the impression is missing, and its left side is damaged. Reconstructing a few Hebrew letters in this damaged area would cause the impression to read, "[belonging] to Isaiah the prophet."

If the reconstruction stands, this may be the signature of the Biblical prophet Isaiah—the figure we encounter in the Books of 2 Kings, 2 Chronicles, and Isaiah. Eilat Mazar of the Hebrew University of Jerusalem announces this exciting discovery in her article "Is This the Prophet Isaiah's Signature?" published in the special March/April/May/June 2018 double issue of Biblical Archaeology Review.

Mazar's team found the seal impression in an undisturbed area of Iron Age debris (dated to the eighth–seventh centuries B.C.E.) right outside the southeastern wall of the royal bakery, a structure that had been integrated into the city's fortifications and had operated until the Babylonian destruction of Jerusalem in 586 B.C.E. All of the excavated dirt from this area of the Ophel was wet-sifted, meaning that it was placed on a sifting screen and washed with water. This process revealed multiple finds—including Isaiah's seal impression and an impression of the Judahite king Hezekiah—which had been missed during traditional excavation methods. Since each of these impressions has a diameter of about half an inch and is the same color as the dirt, it is easy to understand why they were not spotted in the field.
Al-Gharbi reviews some of the literature on the futility of culture-war shouting matches. We might think a reasoned, sensible argument will convince anyone who isn't absurdly prejudiced. It seems the opposite can be true. Studies have found that stubbornness and intractability can increase when people are more "intelligent, educated, or rhetorically skilled."

Why? Intelligent, informed, sophisticated people are more likely to be committed to ideas and ideologies. They are more experienced at the kinds of mental gymnastics that can help justify and rationalize seemingly illogical positions.

What can be done? Al-Gharbi suggests three general suggestions for improving real communication:

#1: LOWER THE PERCEIVED STAKES OF THE DISAGREEMENT OR CONFLICT

#2: APPEAL TO YOUR INTERLOCUTOR'S OWN IDENTITY, VALUES, NARRATIVES, FRAMES OF REFERENCE WHEN POSSIBLE

#3 LEAD BY EXAMPLE. MODEL CIVILITY, FLEXIBILITY, INTELLECTUAL HUMILITY, GOOD FAITH IF YOU WANT OTHERS TO DO THE SAME

Could these suggestions help creationists and non-creationists talk to each other more productively?
Digging a bit, I think it's more accurate to say that American evangelicals have been conflicted about Lent for some time now. Here's how Christianity Today started a March 1960 editorial on the subject: (republished online forty years later)

Lent constitutes both a challenge and an embarrassment to Protestantism. Each year as the season approaches it brings with it the temptation to equivocate. We do not know where we stand because our feet seem to be stuck in both camps.

What's more evangelical, after all, than to be drawn to a time of intentional repentance and renewal — and simultaneously to recoil from the merest hint of formalism?

While "a sense of indignation stirs within the Protestant breast, even to the pitch of revolt, at what the Church has done with Lent in the past," those forty days remained "the most sacred season in the Christian calendar… For the minister to ignore Lent… would seem to be almost as wrong as for the minister to ignore Christmas." In the end, CT (Carl Henry?) hoped that Lent would again "become a time when material things are put again in their proper secondary position" — so long as "the form support, not obstruct, the way of the Holy Spirit of God who brings life to ritual and free worship alike, and who turns ashes into new men."……..

However it's marked, I do think there can be significant spiritual value in observing this season. So if you're among the 72% of evangelicals who don't keep Lent in any way, consider Webber's argument from Ancient-Future Time: Forming Spirituality through the Christian Year (2004):

For most people coming from my background, an Ash Wednesday service and Lent are quite foreign and somewhat threatening… Lent appears to be dark and foreboding. It reminds Protestants of the Roman Catholic practices—ritualism, works, fasting, vigils, and the like. Haven't we been saved from all of that? Didn't the Reformers free us from having to do works and pilgrimages and such things? …Preparing for Easter for seven weeks was unthinkable, ludicrous, even pagan. But now I am constrained to ask: Who is the pagan? Yes, it is wrong to go through the motions of Ash Wednesday and Lent in a mechanical, uninvolved way. But it is also wrong to ignore any kind of preparation for the Easter event. Happily there is an alternative for both Catholics and Protestants: Recover the true spiritual intent of Ash Wednesday and the Lenten spiritual pilgrimage.