It's Lent so it's a good time to repent, to turn from our sins and to receive the grace of God's transformative forgiveness. It's also a good time to turn to 1 Clement's call to humility, which means a good time to see the examples of humility in the Bible's story (according to Clement of Rome). What is his focus in their good examples? Read further.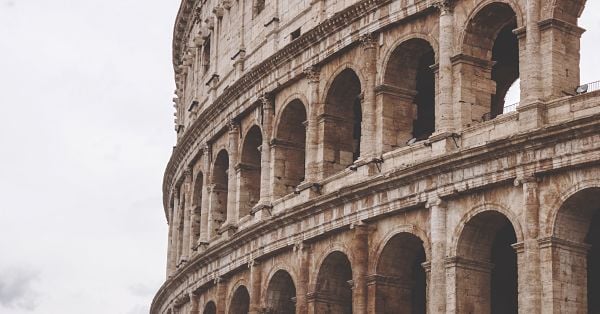 Our series on the Friday With Our Fathers (FWOF), using Michael Holmes, The Apostolic Fathers. We are looking today — and I didn't get this post ready for last Friday (sorry) — at 13:1-20:12.
The thematic conclusion is to be found at 19:1-3:
Accordingly, the humility and subordination of so many people of such great renown have, through their obedience, improved not only us but also the generations before us, and likewise those who have received his oracles in fear and truth.  2 Seeing, then, that we have a share in many great and glorious deeds, let us hasten on to the goal of peace, which has been handed down to us from the beginning; let us fix our eyes upon the Father and Maker of the whole world and hold fast to his magnificent and excellent gifts and benefits of peace.  3 Let us observe him with our mind, and let us look with the eyes of the soul on his patient will. Let us note how free from anger he is toward all his creation.
The best tool for learning is a good example.
This emphasis on humility, that is the willingness to listen to truth and be formed by it and by learning to say No to one's desires and zeals, counters the dissensions and divisiveness and zeal:
Let us therefore be humble, brothers, laying aside all arrogance and conceit and foolishness and anger, and let us do what is written (13:1).

Therefore it is right and holy, brothers, that we should be obedient to God rather than follow those who in arrogance and unruliness have set themselves up as leaders in abominable jealousy.  For we shall bring upon ourselves no ordinary harm, but rather great danger, if we recklessly surrender ourselves to the purposes of people who launch out into strife and dissension in order to alienate us from what is right (14:1-2).
Dissensions, which still infect the church and most churches, is undone by listening in humility to the ways of God in Scripture, in examples of humility, and in the words of Jesus. It requires sincerity and not fakery (15:1-7).
Christ is the example, and Clement of Rome quotes in full Isaiah 53:1-12 as the way and words of Christ himself, and then he quotes Psalm 22:6-8 as well (from LXX).
Then we get Elijah and Elisha and Ezekiel, and Abraham, then Job and Moses and David, for whom he quotes all of Psalm 51. (17:1-18:17).
Then we get the thematic statement cited above in 19:1-3.
The final chapter in our text today comes from the theme of harmony in nature, a kind of natural argument for peace and humility and against divisiveness (20:1-12):
The heavens move at his direction and obey him in peace.  2 Day and night complete the course assigned by him, neither hindering the other.  3 The sun and the moon and the choirs of stars circle in harmony within the courses assigned to them, according to his direction, without any deviation at all.  4 The earth, bearing fruit in the proper seasons in fulfillment of his will, brings forth food in full abundance for both humans and beasts and all living things that dwell upon it without dissension and without altering anything he has decreed.  5 Moreover, the incomprehensible depths of the abysses and the indescribable judgments of the underworld are constrained by the same ordinances.  6 The basin of the boundless sea, gathered together by his creative action into its reservoirs, does not flow beyond the barriers surrounding it; instead it behaves just as he ordered it.  7 For he said: "Thus far shall you come, and your waves shall break within you."  8 The ocean—impassable by humans—and the worlds beyond it are directed by the same ordinances of the Master.  9 The seasons, spring and summer and autumn and winter, give way in succession, one to the other, in peace.  10 The winds from the different quarters fulfill their ministry in the proper season without disturbance; the ever-flowing springs, created for enjoyment and health, give without fail their life-sustaining breasts to humankind. Even the smallest living things come together in harmony and peace.  11 All these things the great Creator and Master of the universe ordered to exist in peace and harmony, thus doing good to all things, but especially abundantly to us who have taken refuge in his compassionate mercies through our Lord Jesus Christ,  12 to whom be the glory and the majesty for ever and ever. Amen.