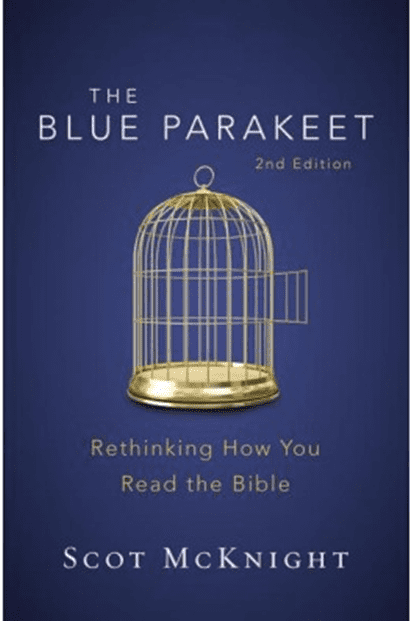 A week with a holiday in the middle mixes up a life a bit. In a good way, but we were wondering in this house all week long what day it was, but today's Saturday and here are some fun Meanderings for your coffee time.
This is what I can do in retirement, but I'll have to renew my lifeguard certificate to be a GeezerGuard.
Cooling off at a public pool this summer is tougher than in years past. That's because fewer young people want to lifeguard these days, and some pools across the country have had to stay closed or have opened with shorter hours.

In Texas, cities are trying something different: recruiting senior citizens as lifeguards.

Kimberly McNeeley, with the City of Austin's Aquatics Department, said the city of Austin, along with other Texas cities, had already tried a couple of things like boosting pay to $13 an hour to entice new recruits.

But the strategy only worked to a point.

So, McNeeley recently challenged her team to come up with an "outside-the-box" recruitment strategy to fill the city's empty lifeguard posts. McNeeley said "outside-the-box" doesn't mean: "Do what you always did." Otherwise "you'll always get what you always got."

That's when the idea to pull grandma and grandpa out of retirement and into lifeguarding surfaced.

To some, McNeeley's idea is radical.

But it's backed by the American Lifeguard Association.

B.J. Fisher, with ALA,  said seniors today may no longer have the chiseled bodies of their youth, but some are in great shape and "are very responsible."

Plus, unlike many kids, older adults are perfectly fine with the "no cell phone" policy many cities have adopted for lifeguards.
Often people are moved to tears by sadness, but occasionally people are moved to tears by goodness. That's what happens to the audiences of "Won't You Be My Neighbor?" the new documentary about Fred Rogers.

The documentary demonstrates how Rogers's children's show got started and how he used it over 30 years to teach and accompany children. It describes the famous opening sequence — Mister Rogers going to the closet, putting on the sweater, changing his shoes. It describes how he gently gave children obvious and nonobvious advice: You are special just the way you are; no, children can't fall down the drains in the bathtub.

Sometimes he would slow down time, be silent for long periods as he fed his fish. Occasionally "Mister Rogers' Neighborhood" touched politics. During the civil rights era, when black kids were being thrown out of swimming pools, Rogers and a black character bathed their feet together in a tub. After Bobby Kennedy was killed, Rogers gently explained what an assassination was.

There's nothing obviously moving here, and yet the audience is moved: sniffling, wiping the moisture from their cheeks. The power is in Rogers's radical kindness at a time when public kindness is scarce. It's as if the pressure of living in a time such as ours gets released in that theater as we're reminded that, oh yes, that's how people can be.

Moral elevation gains strength when it is scarce.

But there's also something more radical going on. Mister Rogers was a lifelong Republican and an ordained Presbyterian minister. His show was an expression of the mainline Protestantism that was once the dominating morality in American life.
Boston Symphony Orchestra principal flutist Elizabeth Rowe has filed a lawsuit against the orchestra, claiming that she is making substantially less each year than her closest peer — a man….

Rowe says that she is currently the top-paid female principal player in the BSO, while the BSO's principal oboist, John Ferrillo, is the symphony's top-paid male principal musician. According to the BSO's 2016 IRS Form 990, Ferrillo was paid $286,621, the largest salary paid to any BSO principal musician. (Violinist Malcolm Lowe — the orchestra's concertmaster, who serves as something of a liaison between the symphony's musicians and its conductor — earned $415,402 in 2016.) The BSO's three other highest-paid musicians — its principal trumpet, principal viola and timpanist — are all male.

Rowe says that Ferrillo's role in the orchestra is the most comparable to her own, and yet she is paid approximately 75 percent of his earnings.

Along with playing next to Rowe for the past 14 years, Ferrillo was part of the hiring committee when Rowe auditioned for the BSO. Within Rowe's lawsuit, he is quoted as calling Rowe "the finest orchestral flutist in North America and absolutely equal to himself."
"Honey, I lost my toenails!" From what?
(CNN)After a young woman's toenails started to separate from her toes, a doctor finally zeroed in on the reason: a fish pedicure, according to a report published Tuesday in the journal JAMA Dermatology.

Six months prior, the woman had dunked her feet in a tub of water filled with tiny fish called Garra rufa that will eat dead human skin when no plankton are around. It wasn't until later on that she noticed her nails beginning to shed.

"I think that this is probably more common than we think," said the report's author, Dr. Shari R. Lipner, an assistant professor of dermatology at Weill Cornell Medicine and director of the nail division.

"We don't see the [nail] shedding until months after the event, so I think it's hard for patients and physicians — especially if they're not even aware that fish pedicures can do this — to make that connection," she said.
CHICAGO (AP) — Go ahead and have that cup of coffee, maybe even several more. New research shows it may boost chances for a longer life, even for those who down at least eight cups daily.

In a study of nearly half-a-million British adults, coffee drinkers had a slightly lower risk of death over 10 years than abstainers.

The apparent longevity boost was seen with instant, ground and decaffeinated, results that echo U.S. research. It's the first large study to suggest a benefit even in people with genetic glitches affecting how their bodies use caffeine.

Overall, coffee drinkers were about 10 percent to 15 percent less likely to die than abstainers during a decade of follow-up. Differences by amount of coffee consumed and genetic variations were minimal.

The results don't prove your coffee pot is a fountain of youth nor are they a reason for abstainers to start drinking coffee, said Alice Lichtenstein, a Tufts University nutrition expert who was not involved in the research. But she said the results reinforce previous research and add additional reassurance for coffee drinkers.

"It's hard to believe that something we enjoy so much could be good for us. Or at least not be bad," Lichtenstein said.
Right now in the United States we've reached a danger point, I believe, with a growing rift politically, which at the extremes is becoming more and more hostile. There seems to be no middle ground in which people who differ can stand and attempt to reason, and work through differences, to arrive to at least some conclusion, which in the nature of the case would ordinarily always be ongoing. I think this was what the Founding Fathers of the United States wanted as the ideal. Not that the U.S. has always lived up to that well.

The church needs to stand in that gap, regardless of where we are politically as individuals. This especially needs to be church led, and Christians should be part of it, of course. It is the salvation through the gospel, and the healing that comes with it that is needed today. What I said on Facebook yesterday:

What the church in large part needs to be here and now is a healing presence through the gospel. Salvation where needed, and the healing that comes with it, in and through Jesus. Across the political divides, and every other divide. What I want to major on and be part of.

We must confess where we've been part of the problem. And there is a time to speak up, don't get me wrong. But how we do it makes all the difference in the world. If we demonize our opponents, and make it a good versus evil contest, then we fail to recognize and acknowledge our own part we've played in the breakdown, both in what we've done and left undone.

The gospel in and through Jesus is cross-centered, and we're all included in the sin that Jesus took on himself there. We're no better than anyone else; we're all in need of God's grace. Before there can be better solutions to problems, which are more God-honoring, there has to be a change in our hearts. And it must begin with us. We are the ones that must lead the way.

For it is time for judgment to begin with God's household; and if it begins with us, what will the outcome be for those who do not obey the gospel of God? And,

"If it is hard for the righteous to be saved,
    what will become of the ungodly and the sinner?"
In El Salvador's capital, San Salvador, people drive around with their car windows closed to avoid petty theft. But when they enter neighborhoods controlled by gangs, they keep their car windows open, to show their faces. That way the gangs know they're not an enemy.

In the center of one such neighborhood, known as La Dina, a tiny Baptist church sits on a narrow street. In a neighborhood notorious for violence, it is the one place gangs leave alone.

The church underscores the growing ties between gangs in El Salvador and evangelical Christianity. In a country where Roman Catholicism has traditionally predominated, evangelicalism is growing and has gained the respect and endorsement of gangs — a rare point of agreement even for rival groups like Barrio 18 and MS-13, the country's two biggest gangs.

It has also left many boys and men growing up in gang-controlled areas with stark choices: According to academic research and interviews with pastors and former gang members, their only alternative to joining a gang — or getting out of one — is to become a devoted member of an evangelical church. …

Tattoos cover his face. The number 18 is tattooed 18 times on his body, a reference to his past allegiance to the Barrio 18 gang. During his years in the gang, he says, he kidnapped and robbed, and he raped women. He was sentenced to prison for those crimes, and thanks to an evangelical pastor there, he found God. That was nine months ago. Now, he says, God knows about his past and has forgiven him.

If he had stayed active in the gang he would very likely have been killed, he says. Now that's he is out, being a casual churchgoer isn't an option. The gangs check up on former members to see how often they attend services and whether they are drinking or smoking on the side. They want to make sure former members don't engage in criminal activity on the side that could ever pose a threat.

"I'm a Christian. And the gang respects that," Montano says. "But if I fail as a Christian, they will kill me."
Yes, she is fiercely opinionated: Martina Navratilova…
Q: What's the highest price you've paid for being outspoken?
A: When Magic Johnson tested positive for HIV. Everybody was "Oh, poor Magic." He slept with at least a thousand women by his own admission. I actually met Magic, I love him, I think he is an amazing person and, of course, basketball player. But what I said then, was that if this was a woman they would be calling her a whore. With Magic they were feeling sorry for him. If it was a woman they would say, "She had it coming." I said that and I caught a lot of s— for that. I am like, this is the truth! It was such a double standard.

Q: Regrets?
A: None whatsoever! I just wish I had Twitter then.
One can't map one's recommendations onto to what one believes but this list of recommended reading by Bill Gates is at least fascinating:
Microsoft made Bill Gates a household name but it's his work beyond the tech sphere that keeps him in the headlines. One half of The Bill and Melinda Gates Foundation, he pours his efforts — and money — into healthcare and poverty reduction, while funding Breakthrough Energy Ventures which tackles climate change by investing in clean energy research.

Gates is also a keen advocate of self-education. He believes that reading is key to humans bettering themselves, informing themselves about the state of the world, and creating a better future. Thus, he often shares what he's reading. In fact, over the years, he's recommended over 185 titles, spanning topics from global development to psychology. You can check out the following titles on Blinkist.