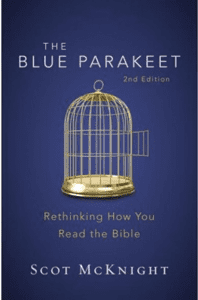 Summer's in full swing, syllabus for a course on Paul's Pastoral Theology in construction, some editing of manuscripts, some writing and some grandson-baseball games. All in all, a good week.
America's #1 Fast Food restaurant?
When it comes to fast-food restaurants, consumers have picked their favorite: Chick-Fil-A.

With a score of 87 out of 100, the American Customer Satisfaction Index's Restaurant Report 2018 named Chick-Fil-A a crowd favorite for the third year in a row, followed by the group of "all other smaller fast food chains" in second place with a score of 82, and Panera Bread in third with a score of 81.

The ACSI report surveyed 22,500 customers, asking them about everything from the quality of food at each restaurant to customer service and even restroom cleanliness and layout.

Papa John's, Pizza Hut, and Subway all tied for fourth place with scores of 80. Arby's, Chipotle, and Domino's tied for fifth place at 79, and Dunkin' Donuts and Starbucks tied for sixth place at 78.

But the four major burger chains — Wendy's [77], Burger King [76], Jack in the Box [74], and McDonald's [69] — didn't fare as well.

"Over the past three years, the four burger chains have exhibited flat—or nearly flat—customer satisfaction," the report reads. "Guest enthusiasm for legacy burger chains appears to be stuck at a level well below the industry average."
It's easy to assume that if your child is doing a sedentary activity, like watching TV or playing a video game, that he's unwinding for bed.

But not all sedentary activities are created equal. To help your child get a good night's sleep, experts say avoid "screen time" – any time spent in front of TVs, computers, iPads and phones.

A recent study form the University of Auckland observed 2,000 children. Reseearchers found that television and other electronic gadgets were the children's primary pre-bedtime activity of choice ninety minutes before bedtime. The study showed that kids spent one-third of the time in front of the tube – and those who went to bed later watched even more TV.

In addition to delaying bedtime, looking at any screen that is backlit – whether a TV, cell phone or iPad – can disrupt the body's natural rhythms and suppress the release of melatonin, a hormone that regulates our natural sleeping and waking rhythms. In other words, the absence of light is the body's cue to make melatonin. Without sufficient amounts of melatonin, we don't feel sleepy.
This is a golden age for publishing in many ways; there is such an array of wonderful authors and illustrators working at the moment. But it seems to me that one of the main problems today is how children are expected to react to everything so quickly.

They are always being rushed from one thing to the next – you can see it in toddlers, sitting with a tablet and swiping away, with one image replacing another at lightning speed. Then at school, teachers are supposed to push them along as fast as possible, constantly racing to the next target.

But reading isn't a competition (although you'd think it was, the way some parents go on!). My job, as an illustrator, is to slow children down; to encourage them to linger in the story, and to look.

Because looking is a skill, and one we should nurture. And the book is a marvellous form for enabling this, for inspiring an appreciation of design, and colour – especially as reproduction is so beautiful now.

There's a reason why proper, printed books are still popular, despite all the technology that's available to us. They give us something we need, as humans, and it's important, I think, to be able to enjoy them in a leisurely way.
Growing time. Can you say "Stubborn"?
It took a mini circular saw to hack off the keratin talons that had been growing on Shridhar Chillal's left hand for the last 66 years.

The 82-year-old Indian man told Sky News he started growing out his nails when he was 14. According to Chillal, it all began with a grudge. After Chillal accidentally broke a teacher's nail while he was getting rowdy with a friend, the teacher told him he could not possibly understand the care needed to grown out long nails. He set out to prove that teacher wrong.

"I don't know whether the teacher is dead now or not but I would definitely like to say that the thing for which you scolded me, I took it as a challenge and I have completed the challenge and now, I am here," said Chillak.

That grudge has earned him a Guinness World Record for the world's longest fingernails. According to Sky News, they have a combined length of 29.8 feet. The longest nail, from his thumb, is 77.8 inches.
If changing your bed sheets is at the bottom of your household chore list (you know, right along with matching socks and scrubbing the shower's grout), consider this: The skin cells that you shed in a day can feed 1 million dust mites.

Let's repeat that. One million dust mites can feast on the dead skin cells you produce in a mere day. Disgusted yet?

The average person sheds a gram and a half of these keratinocytes (largely made up of the protein keratin) daily, says Cleveland Clinic dermatologist Alok Vij, MD. Visually speaking, that's roughly 3/8ths of a teaspoon.

"A lot of that happens when you're making that contact with your sheets in your bed at night," Dr. Vij says. "Any kind of friction will abrade, or chafe, off the outer layer of your skin cells."

Mix in hot temperatures and you've got an even bigger problem. Dr. Vij says you should typically wash your sheets at least twice a month as a good rule of thumb. "But as the weather gets warmer — especially if you sweat more at night — you have to really ramp up to at least once a week," he says.
COPENHAGEN (Reuters) – An iceberg the size of a hill has drifted close to a tiny village on the western coast of Greenland, causing fear that it could swamp the settlement with a tsunami if it calves.

The iceberg towers over houses on a promontory in the village of Innaarsuit but it is grounded and has not moved overnight, local media KNR reported.

A danger zone close to the coast has been evacuated and people have been moved further up a steep slope where the settlement lies, a Greenland police spokesman told Reuters.

Last summer, four people died after waves swamped a settlement in northwestern Greenland.
Wow, this one is so serious:
My practice as a child and adolescent psychologist is filled with families like Kelly's. These parents say their kids' extreme overuse of phones, video games, and social media is the most difficult parenting issue they face — and, in many cases, is tearing the family apart. Preteen and teen girls refuse to get off their phones, even though it's remarkably clear that the devices are making them miserable. I also see far too many boys whose gaming obsessions lead them to forgo interest in school, extracurricular activities, and anything else productive. Some of these boys, as they reach their later teens, use their large bodies to terrorize parents who attempt to set gaming limits. A common thread running through many of these cases is parent guilt, as so many are certain they did something to put their kids on a destructive path.

What none of these parents understand is that their children's and teens' destructive obsession with technology is the predictable consequence of a virtually unrecognized merger between the tech industry and psychology. This alliance pairs the consumer tech industry's immense wealth with the most sophisticated psychological research, making it possible to develop social media, video games, and phones with drug-like power to seduce young users.

These parents have no idea that lurking behind their kids' screens and phones are a multitude of psychologists, neuroscientists, and social science experts who use their knowledge of psychological vulnerabilities to devise products that capture kids' attention for the sake of industry profit. What these parents and most of the world have yet to grasp is that psychology — a discipline that we associate with healing — is now being used as a weapon against children.
CLEVELAND, OH—Faith Life Church revealed Thursday the unprecedented popularity of their newly launched "introvert service," a church service where believers averse to social situations can come and worship the Lord without ever having to talk to anyone else.

Taking place after both the traditional and contemporary offerings, this new service allows congregants to enjoy church in silence, without being forced to greet each other with a saying or question, touch each other in any way, or engage in neverending small talk afterward.

"It's unbelievable," self-described introvert and church member Anita Kimball told reporters. "I've struggled my whole life with the church traditions that force me to invite people into my bubble. No more turning and greeting my neighbor with some contrived cliché, or having to hug Mr. Jenkins, or lying after church that I really want to get together with so-and-so. Thank you, Jesus!"

At publishing time, the Faith Life elders had confirmed that they are in the market for a new church building to accommodate the explosion in attendance due to the new service.
Let's start with the dull stuff, because pragmatism.

The word "because," in standard English usage, is a subordinating conjunction, which means that it connects two parts of a sentence in which one (the subordinate) explains the other. In that capacity, "because" has two distinct forms. It can be followed either by a finite clause (I'm reading this because [I saw it on the web]) or by a prepositional phrase (I'm reading this because [of the web]). These two forms are, traditionally, the only ones to which "because" lends itself.

I mention all that … because language. Because evolution. Because there is another way to use "because." Linguists are calling it the "prepositional-because." Or the "because-noun."

You probably know it better, however, as explanation by way of Internet—explanation that maximizes efficiency and irony in equal measure. I'm late because YouTube. You're reading this because procrastination. As the language writer Stan Carey delightfully sums it up: "'Because' has become a preposition, because grammar."