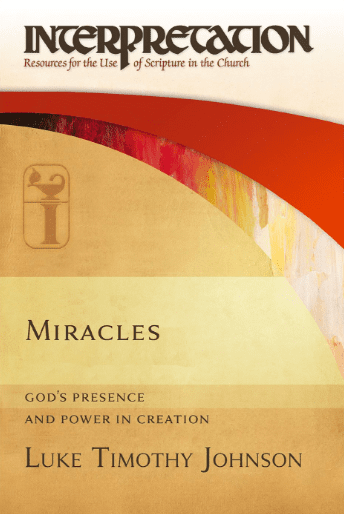 I will begin a new series on miracles, and we will focus our conversation by reading Luke Timothy Johnson's new book — one that will not satisfy everyone but it will provoke conversations aplenty.
It's called Miracles: God's Presence and Power in Creation. It's in the acclaimed series from WJKP called Interpretation: Resources for the Use of Scripture in the Church.
What do you think are the most important questions about the Bible's records of miracles?
Johnson, who paved a resurrection of the Kähler approach to the historical Jesus questions, will do some of the same in this book. Message precedes historical proof, and historical proof ties us to modernity in ways that sabotage faith. But, he will also provoke us to think deeply about the meaning of miracles.
He will also dig around in what miracles in the Bible can do for teaching, preaching, prayer, and pastoral care.
This book is not apologetics; it is not going to tell you what you want to hear; it will push and make you wonder what miracles mean and how we can relate them to church life.
Speaking of miracles, the bookmark I am using for reading this book is a World Series ticket from the Cubs vs. Indians World Series, Game 4.