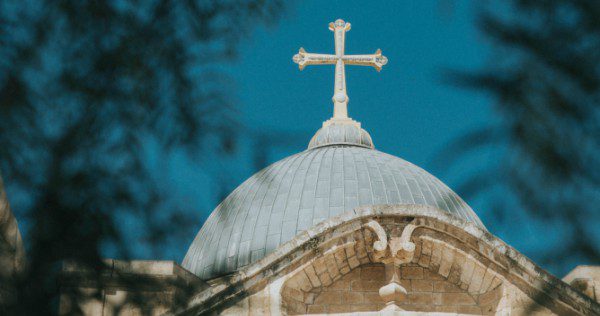 We mourn for the more than a thousand victims of the Roman Catholic priests and bishops of Pennsylvania.
We are sorry to hear of Aretha Franklin's passing — she's the Queen of Soul:
NEW YORK (AP) — The clarity and the command. The daring and the discipline. The thrill of her voice and the truth of her emotions.

Like the best actors and poets, nothing came between how Aretha Franklin felt and what she could express, between what she expressed and how we responded. Blissful on "(You Make Me Feel Like) a Natural Woman." Despairing on "Ain't No Way." Up front forever on her feminist and civil rights anthem"Respect."

Franklin, the glorious "Queen of Soul" and genius of American song, died Thursday morning at her home in Detroit of pancreatic cancer. She was 76. Few performers were so universally idolized by peers and critics and so exalted and yet so familiar to their fans. As surely as Jimi Hendrix settled arguments over who was the No. 1 rock guitarist, Franklin ruled unchallenged as the greatest popular vocalist of her time .

She was "Aretha," a name set in the skies alongside "Jimi" and "Elvis" and "John and Paul." A professional singer and pianist by her late teens, a superstar by her mid-20s, she recorded hundreds of songs that covered virtually every genre and she had dozens of hits. But her legacy was defined by an extraordinary run of top 10 soul smashes in the late 1960s that brought to the radio an overwhelming intensity and unprecedented maturity, from the wised-up "Chain of Fools" to the urgent warning to "Think."

Acknowledging the obvious, Rolling Stone ranked her first on its list of the top 100 singers. Franklin was also named one of the 20 most important entertainers of the 20th century by Time magazine, which celebrated her "mezzo-soprano, the gospel growls, the throaty howls, the girlish vocal tickles, the swoops, the dives, the blue-sky high notes, the blue-sea low notes. Female vocalists don't get the credit as innovators that male instrumentalists do. They should. Franklin has mastered her instrument as surely as John Coltrane mastered his sax."
Don't even begin tell me these two paragraphs aren't fun with fonts:
As portrayed in the video in David's recent post, and in the body and comments of Kent's older post, not only does a font embody and create feeling and authority, it is also known that font design and layout affects speed of reading and the comprehension of the meaning of the content. Font character kerning, angle, thickness, size, serif, ascender, descender, leading, line justification, and a variety of other text attributes have a significant impact on one's ability to be able to read and comprehend content.

Also, there are many quirks of the English language. For example, did you konw taht you can jlmbue the ltretes of a wrod and siltl usendrntad tiehr minaneg in a sncnetee, as lnog as the frsit and lsat lteerts of the wrod are in the rhgit pcale. While this may have been a challenge to read on first pass, it likely got easier as you worked through the sentence, or in re-reading the sentence. The effect works somewhat, even if the first and last letter rule is not applied (but you would likely need to know context in advance, and it is harder for longer words: idd uoy wnko htta uyo nac lemjbu eth sletetr fo a dwro dna tslli sduendrnta hietr gnminea ni a ncesenet). Word-scramble puzzle enthusiasts will certainly attest that context does matter!

[Oh, JS that was amazing.]
Banning overseas purchasers of homes in New Zealand and I wonder if Vancouver is next:
The country's parliament on Wednesday passed a law banning foreigners from buying into most parts of its residential property market as the government seeks to cool red-hot house prices.

The Overseas Investment Amendment Bill will prevent overseas investors from purchasing existing properties in New Zealand, but they will still be able to buy into new apartment complexes and certain other parts of the housing market.

New Zealand Prime Minister Jacinda Ardern campaigned on a promise to clamp down on foreign buyers, blaming them for soaring prices that have left many New Zealanders unable to enter the property market.

"If you've got the right to live in New Zealand permanently, you've got the right to buy here," Trade Minister David Parker said during a final debate on the bill Wednesday. "We believe it's the birthright of New Zealanders to buy homes in New Zealand," he added.

Public policy firm Demographia regularly ranks Auckland, New Zealand's biggest city, as one of the world's least affordable places to buy a home.

House prices have almost doubled over the past decade, according to central bank data, and are up more than 5% so far this year. Home ownership rates among New Zealanders have also been falling in recent years.
Those wonderful school teachers in Florida:
(CNN)The chemotherapy dripped through a catheter in his chest. Cancer patient Robert Goodman had burned through his paid sick days while undergoing surgery and chemotherapy for colon cancer.

The Florida public school teacher figured he needed at least 20 additional sick days to deal with more chemotherapy, days he just didn't have. So on July 23, right there in a room at Tomsich Health and Medical Center of Palm Beach County, Goodman took a selfie, posted it on Facebook and appealed for help.

Within four days he had enough sick days to cover an entire semester.

"I couldn't believe it happened so fast," Goodman, 56, told CNN.
The Western Association of Schools and Colleges has placed The Master's University on probation, 

citing

 a "climate of fear, intimidation, bullying, and uncertainty among significant numbers of faculty and staff" among many other concerns.  Grace to You preacher John MacArthur is also the current president of TMU.

Of particular concern is a finding of conflict of interest involving president's son-in-law Kory Welch who functions as an administrator. According to the action letter, this individual oversees contracts which have gone to friends and relatives.

There is also mixing of staff and payments between MacArthur's ministry Grace to You and TMU. For instance, on the 2015 990 form for Grace to You, John MacArthur's son-in-law Kory Welch's business were given nearly $790,000 for contract work.

The school must address issues in four broad areas to maintain accreditation. These concerns include board independence, personnel and management practice, operational integrity and leadership. Specifically, the action letter from the WASC says "The institution does not meet the WSCUC requirement for governing board independence since many members of the Board are employed by the institution or another organization for which the president has authority." When board members report to the president in another capacity, they cannot truly supervise the president or carry out their fiduciary responsibility as board members.
We've got family in Fort Myers facing
red tide
problems:
FORT MYERS, Fla. – Florida is living through an unprecedented environmental crisis that's devastating tourism, recreation and wildlife along the state's southwest coast.

Two kinds of toxic algae are blooming, one in freshwater, one in salt, creating a red tide along the Gulf of Mexico and blanketing rivers and canals inland with goo.

The election-year crisis has set incumbents and candidates to scrambling, squabbling over who's the biggest champion for residents desperate for solutions. Forums, town halls and public meetings happen nearly every week; protesters march over bridges and through downtowns as social media picture posts run rampant and action groups multiply. But solutions remain elusive.

The single-celled organisms that cause both red tide (Karenia brevis) and the blue-green algae bloom (cyanobacteria) can photosynthesize like plants and move through water: Karenia with a whip-like tail, cyanobacteria with bubbles of gas. Both occur naturally in the ecosystem, but like cockroaches or cattails, a population explosion spells trouble. As the human footprint on the Florida peninsula has increased, so have the inputs of nutrients that feed the blooms from farm fields, lawns, golf courses and septic systems.

Algae blooms and red tide have been documented for centuries. What's different about the current situation is the size, persistence and intensity of the blooms – plus, they're occurring simultaneously. Usually, blue-green algae is a summertime phenomenon; red tide happens in winter. But this year's red tide started last October, and neither bloom shows signs of going away any time soon. Some suspect last year's Hurricane Irma is to blame, since the September storm churned up nutrients in Lake Okeechobee that have fertilized the algae, which in turn, may have fed the red tide.
Fun read [HT: JS]
THE MIGHTY MUSKINGUM RIVER WINDS 112 miles through southeastern Ohio, from Coshocton to Marietta, where it flows into the Ohio and, in turn, the even-mightier Mississippi. The Muskingum was, for decades, a critical route for the movement of people and goods in the region, though today it's almost exclusively used by pleasure boaters. As the river bends around downtown Zanesville, a small city with an emerging art scene in the gentlest foothills of the Appalachians, there's a dam, one of 10 on the river. Boaters who want to pass it need to steer toward an old but well-maintained canal on the eastern side of the river, and grab the attention of a man sitting in a small wooden shack. That's Tim Curtis, and he's one of the few full-time lockmasters still manning America's waterways.

A boat that wants to get past the dam has to rise or drop 15 feet, so the canal is equipped with locks. The Muskingum's locks are some of the last period-correct examples in the country, Curtis says, and his job has barely changed in 170 years.

Curtis's shack sits on a narrow, verdant island, approximately 600 yards long, formed where the canal splits off the river and accessible from the town's three-way Y-Bridge. As a boat approaches, Curtis dons a small lifejacket—"we have to wear these even if we're mowing"—and grabs the crank handles from the shack, where they are kept under lock and key.