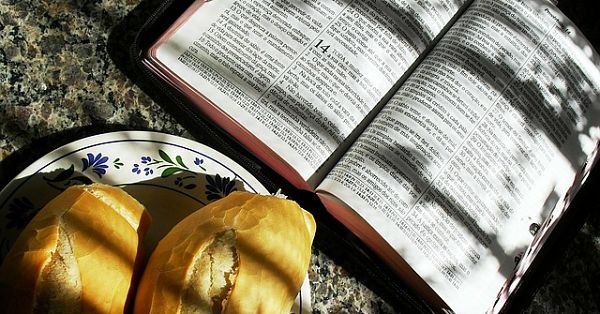 I'm on a brief mini-sabbatical in Florida, avoiding snow and working on some writing projects. Kris and I have enjoyed pleasant-weather-walks — two per day!
Mancow and James Macdonald, and click on that link to read the Mancow Transcription — a very sad set of circumstances with one mistaken move after another. I will be writing something in the near future on elements of what's happened in the last year, but for now I want to watch these stories unfold — discouraging as they are. Julie Roys had the latest story when this blog post was written.
Matthew Erich "Mancow" Muller is a radio and television personality. Long considered a shock jock, his career has been well known for controversy and clashes with the Federal Communication Commission. He is best known for Mancow's Morning Madhouse, a Chicago-based syndicated radio show that aired on Q101 in the 1990s, and The Mancow Radio Experience, both of which have been nationally distributed by Talk Radio Network. Mancow Muller recently launched a new show on WLS/AM890, airing from 6:00 to 9:00 in the morning. [1]

As some of you may know, Mancow is friends with James MacDonald; and was even baptized by MacDonald in the Jordan River on their most recent trip to Israel. Up until very recently, Mancow was a member of Harvest Bible Chapel.

Early this morning, Mancow spoke about MacDonald on this radio show. Shortly thereafter, The Elephant's Debt reached out to Mr. Muller for a statement. He was kind enough to give us exactly what we asked for. Here is the transcipt of the show:
In tiny Nevada City, a Gold Rush town in Northern California touting a population of 3,100, folks are big on a novel idea to fight the increasing threat of wildfires: calling in the goats.

Vice Mayor Reinette Senum has launched a crowdsourcing campaign called "Goat Fund Me," hoping the online fundraising efforts will garner $30,000 to work with local ranchers on a prescriptive grazing project on city-owned land, including 450 acres of greenbelt.

"Why not do something — and as soon as we can?" Senum said Friday from her home tucked into the foothills of the Sierra Nevada Mountains, where she has lived off and on since age 4. "If we're not proactive, if we don't help ourselves, no one else is going to step up."

The city is especially vulnerable to fires "because we're an outdoorsy community. We spend a lot of time in nature and we're packed with brush that turns into tinder that needs to be cleared," Senum said.

The cost of using goats to eat away overgrown brush is affordable, supporters say. Booking a herd costs between $500 to $1,500 an acre, according to City Manager Catrina Olson. Some 200 animals can plow through an acre of land daily, officials said.

Olson said she, along with residents attending council meetings to talk about grazing, are both excited about the impending work, an idea "that's catching on because there's such high fire danger in our state."

Guided by handlers, the goats are like "the advance team," she added. "We definitely need them to get in there and do their thing on the spreading blackberry bushes — and before the hand crews come in — they create a more accessible environment and then it becomes a maintenance issue rather than this overwhelming project."
Masculinity is not an illness, and neither is femininity, by Erica Komisar:
What's unhealthy isn't masculinity or femininity but the demeaning of masculine men and feminine women. The first of the new APA guidelines urges psychologists "to recognize that masculinities are constructed based on social, cultural, and contextual norms," as if biology had nothing to do with it. Another guideline explicitly scoffs at "binary notions of gender identity as tied to biology."

From a mental-health perspective, it can be beneficial for women to embrace masculine traits and for men to express feminine ones. Every person will have some mix of the two. But that doesn't change the reality that women tend to be feminine and men tend to be masculine. Why can't the APA acknowledge biology while seeing femininity and masculinity on a spectrum?

To be sure, the cult of manhood can be harmful when taken to extremes. Teaching boys—or girls, for that matter—that they should always be stoic, keep their feelings inside and never allow themselves to be vulnerable is a recipe for mental illness. But so is telling boys that aggression, competitiveness and protectiveness is a sign of sickness. The same is true of telling girls that their desire to nurture children is shameful.
LARB, a good piece on the importance of authors in the texts:
SINCE THE 1940s among professors of literature, attributing significance to authors' intentions has been taboo and déclassé. The phrase literary work, which implies a worker, has been replaced in scholarly practice — and in the classroom — by the clean, crisp syllable text, referring to nothing more than simple words on the page. Since these are all we have access to, the argument goes, speculations about what the author meant can only be a distraction. Thus, texts replaced authors as the privileged objects of scholarly knowledge, and the performance of critical operations on texts became essential to the scholar's identity. In 1967, the French critic Roland Barthes tried to cement this arrangement by declaring once and for all the "Death of the Author," adding literary creators to the long list of artifacts that have been dissolved in modernity's skeptical acids. Authors, Barthes argued, have followed God, the heliocentric universe, and (he hoped) the middle class into oblivion. Michel Foucault soon added the category of "the human" to the list of soon-to-be-extinct species.

Barthes also saw a bright side in the death of the author: it signaled the "birth of the reader," a new source of meaning for the text, which readers would provide themselves. But the inventive readers who could replace the author's ingenuity with their own never actually materialized. Instead, scholarly readers, deprived of the author as the traditional source of meaning, adopted a battery of new theories to make sense of the orphaned text. So what Barthes's clever slogan really fixed in place was the reign in literary studies of Theory-with-a-capital-T. Armed with various theoretical instruments — structuralism, psychoanalysis, Marxism, to name just a few — critics could now pierce the verbal surface of the text to find hidden meanings and purposes unknown to those who created them.

But authorship and authorial intention have proven not so easy to dispose of. The most superficial survey of literary studies will show that authors remain a constant point of reference. The texts upon which theoretically informed readers perform their operations continue for the most part to be edited with the authors' intentions in mind, and scholars continue to have recourse to background information about authors' artistic intentions, as revealed in public pronouncements, private papers, and letters, though they do so with ritual apologies for committing the "intentional fallacy." Politically minded critics, of which there are many, cannot avoid authors and their intended projects. And this is just a hint of the author's continuing presence. All the while, it goes without saying, scholars continue to insist on their own authorial privileges, highlighting the originality of their insights while duly recording their debts to others. They take the clarity and stability of meaning in their own works as desirable achievements while, in the works created by their subjects, these qualities are presumed to be threats to the freedom of the reader.

Fortunately or unfortunately, it is impossible to get rid of authors entirely because the signs that constitute language are arbitrarily chosen and have no significance apart from their use. The dictionary meanings of words are only potentially meaningful until they are actually employed in a context defined by the relation between author and audience. So how did it happen that professors of literature came to renounce authors and their intentions in favor of a way of thinking — or at least a way of talking — that is without historical precedent, has scant philosophical support, and is to most ordinary readers not only counterintuitive but practically incomprehensible?

The question would take a volume to answer, but any sketch, like the one I offer here, would have to begin by admitting that authors certainly had it coming. In modern culture — specifically, since the late 18th century — authors acquired a status and importance that was entirely new. For the most part, authors of the past, like other artists, relied for the content of their works upon familiar stories and publicly accepted truths. In the European West, that meant the truths of the Christian religion and of classical, aristocratic culture. Literature was always a servant, never a master. Its messages and meanings were not in doubt and did not depend upon the author alone, though many authors — Dante and Milton come especially to mind — approached inherited truths with the boldness of personal insight. Their grand vernacular works signaled a growing rupture in the Christian consensus.
(RNS) —Documents filed with the United Methodist Church's top court are shedding first light on specifics of long-awaited proposals to avoid schism in the second-largest Protestant denomination in the United States.

The three plans were published Tuesday (July 17) as part of the docket for the United Methodist Church Judicial Council's October meeting. The denomination's Council of Bishops is asking its top court for a decision on whether those plans and related petitions are constitutional.

"We are asking for this so that we can gain greater clarity about constitutional issues within the three plans, and in service to and support of the delegations, who will do extremely important work in a very limited amount of time," Bishop Kenneth H. Carter, president of the Council of Bishops, said in a written statement last week.

The Rev. Maidstone Mulenga, director of communications for the Council of Bishops, described the request in an email as "a pre-emptive move by the bishops."

The three plans were expected to be made public earlier this month as part of the Commission on a Way Forward's report to the upcoming special session of the General Conference on sexuality, but their release was postponed until they could be translated into all the official languages of the global denomination's General Conference: English, French, Kiswahili and Portuguese. That work is expected to be complete by July 30, but the Council of Bishops noted on its Facebook page that it has "no control over the Judicial Council procedures and deadlines."

At the 2016 General Conference in Portland, Ore., delegates had voted to defer all proposals on issues related to sexuality to a specially appointed commission and left the door open for a special session.

The denomination's rulebook, the Book of Discipline, states that "the practice of homosexuality is incompatible with Christian teaching" and "self-avowed practicing homosexuals" cannot be ordained as ministers, appointed to serve or married in the church. But United Methodists long have been divided on their beliefs about sexuality.

The Commission on A Way Forward concluded its work earlier this year, and bishops recommended one of the three plans it put forward: the so-called One Church Plan. Its report to the special session of the General Conference, scheduled for February 2019, also includes the Connectional Conference Plan and Traditional Plan, as well as proposed legislation to put each into effect.