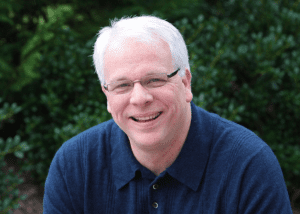 By Mike Glenn
With the Super Bowl over, I've now entered my annual season of mourning waiting for football season to return. I do have spring training and the pitchers and catchers will be reporting to begin baseball, but let's face it. Baseball is fun when it gets started and then when we get close to the playoffs, but there's a long, long season in between.
So, if there's a ball game on, I'm usually watching it. When I was younger, I would always watch the players. I would analyze their moves and try to emulate their plays. I would yell at the TV telling each player what he or she should have done to score on the play.
Now, I'm older and I realize that if I tried to do anything these athletes did, I would be in traction for several months. I'm afraid to climb a ladder to dunk a basketball and if one of these NFL linebackers was running at me, I would curl up in a fetal position and whimper like a baby right there on the field.
So, now I watch coaches. I watch to see how each coach tries to maximize their talent in different situations. I pay attention to how they motivate their players. If you live in Tennessee, someone will send you a clip of Pat Summit, the late coach of the Tennessee women's basketball team, motivating her players…and you too as you watch her work.
I'm particularly interested in how coaches make in game adjustments and rework things at halftime. Everyone enters the game with a plan they think will work. Here are the two or three things the coach has to get their team to execute in order to win.
But things happen. Players get hurt. Plays don't work. The other team does something unexpected.
Now, what does the coach do?
A good coach will react. A great coach will rework the game plan on the spot. Its always why halftime adjustments are one of the most fascinating aspects of the game for me.
What did the coach see that didn't work in the first half? What did the coach see that will work in the second half?
Great coaches are masters of game time adjustments and reworking strategies at halftime to give their teams their best chance of winning.
I wish people understood this. Too many times, we think one mistake or one stupid decision ruins our lives forever. We think a bad beginning always guarantees a bad ending. We start out with such great plans, such grand dreams and then…
…well, life happens.
So, here's the challenge. Can you make an in-game adjustment? Can you rethink your strategy at halftime?
Spiritual retreats are valuable moments to step away from the rat race of life and ask yourself some very basic questions:
Are you who you want to be?
Are you going to where you want to go?

What anger are you dealing with?
What joy are you missing?
What adjustments do you need to make?
How will you make them?
What's your next immediate goal?
And no, it's not too late. It's probably only halftime. There's a lot of game still to be played. Great coaches can adjust.