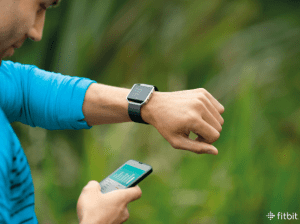 My dear wife, Kris, loved this book — post clip from Andy LePeau:
Yes, in Factfulness, Hans Rosling regularly emphasizes that a lot of bad things are happening that we still need to work on. His main question, though, is Why don't we know about all this good news? He offers a number of reasons.

One is that those in the media like to emphasize the dramatic and potentially fearful which captures attention (and advertising dollars). We know China is a huge economic threat because the media always talks about it. What they rarely mention is that extreme poverty was reduced in China from 42% of the population in 1997 to 0.7% in 2017. In the same period India reduced its share from 42% to 12%.

Activists also like to focus on the negative and play to fear as well to raise money and support. So that's often what sticks.

With fascinating stories and a dose of humor, Rosling explains other reasons we have such a deficient view of the world. He memorably labels these The Gap Instinct, The Straight Line Instinct, The Generalization Instinct, The Blame Instinct and more. In doing so he offers helpful tips for combating these tendencies. So, when you hear almost anything dramatic or outrageous, take a breath and take it with a grain of salt.

Rosling thinks this good news should encourage us to keep working at correcting other problems because we can now see from our experience of the recent past that major successes are possible. He not only shows what's going well he also offers guidelines for how to make sure what we are doing to correct remaining problems are the most beneficial.

Yes, this book just might turn your view of the world upsidedown.
And Kris and I often strive for 10,000 steps a day, but Zoe Weiner's article tosses some shade over that number:
There is an undeniable sense of accomplishment when your FitBit or iPhone step tracker hits 10,000. Because: You did it! You've reached your activity goal, and can file the day away as a successfully active one. Except there's one problem: That whole "10,000 steps" answer to the question of how many steps to take in a day is actually kind of a scam.

Yup—you read that right. The number was developed in the 1960s by a Japanese walking club while they were producing a step-counting device with a name that roughly translated to "10,000 steps meter." They marketed the tool using the slogan: "Let's walk 10,000 steps a day," and clearly—if our collective FitBit obsession is any indiction—that number stuck.

"It became popularized amongst pedometer companies and now is popularized obviously among media but there's no actual scientific basis for 10,000 steps," says Elroy Aguiar, PhD, senior postdoctoral research associate at the Physical Activity and Health Laboratory Department of Kinesiology at the School of Public Health and Health Sciences at University of Massachusetts Amherst. "This 10,000 steps number came from out of nowhere. I guess they roughly knew how much on average people usually do really—which is around 6,000 steps a day—and they just set an arbitrary target of 10,000, something they knew that would improve activity because it was higher than what people were currently doing." 

Is your mind blown? Yeah, same. According to a 2004 study, this checks out. "It's a nice round number and it's something everybody just keeps using—they're not necessarily really evaluating the precise point at which health benefits might start to occur in terms of steps," says Dr. Aguiar. But I am so, let's examine the phenomenon and how many steps you should actually get.

So at what point do health benefits of taking steps occur?

According to the President's Council on Sports, Fitness and Nutrition, adults should do 150 to 300 minutes of moderate-intensity exercise or 75 to 150 minutes of vigorous exercise per week in order to get "substantial health benefits" from these activities. "If you translate those numbers into steps, what numbers do you actually get? It's somewhere between 7,000 and 8,000 steps per day," explains Dr. Aguiar.
Frank Robinson sure had some quick hands with that bat:
Frank Robinson, the first African-American manager in Major League Baseball and the only player to win MVP in both leagues, has died at age 83, MLB said Thursday.

An outfielder and first baseman, Robinson was inducted into the Baseball Hall of Fame in 1982 in his first year of eligibility.

A fearsome hitter, Robinson ranks 10th on the career home run list with 586. He won the Triple Crown with the Orioles in 1966 and became the first black manager in MLB history in 1975 with the Cleveland Indians.
Beth Allison Barr is starting a wonderful new series:
In July 1934, the deacons met at First Baptist Church Elm Mott, a Southern Baptist church near Waco, Texas. They voted unanimously to invite Mrs. Lewis Ball of Houston to come as their revival preacher. As the church minutes record (and as I have written about before): the deacons recommended that "the church ask Mrs. Lewis Ball of Houston to assist us one week during our coming revival, she being a great inspiration and an outstanding Soul winner." Mrs. Lewis Ball not only had charge of the morning services and delivered evening messages for the young peoples' prayer meeting at the 1934 summer revival, but she preached to the largest crowd yet recorded at FBC Elm Mott: an audience of 139. At least 6 people professed faith in Jesus after her sermon, "Is it Well With Your Soul?" 16 baptisms resulted from the revival overall. Mrs. Lewis Ball proved such a popular preacher that she was asked to return in 1935 and again in 1938.

In 1934, no one at this ordinary Southern Baptist church had a problem with a preaching woman. The deacons' recommendation had nothing to do with gender and everything to do with preaching ability. Mrs. Ball was a "great inspiration and an outstanding Soul winner," so they invited her. The attitude expressed by FBC Elm Mott represented the larger trajectory of the SBC.  In 1963, the SBC ordained Addie Davis and, in 1974, the  SBC sponsoreda conference affirming women's role in ministry which resulted in an edited collection published by Broadman Press: Christian Freedom for Women and Other Human Beings. Charles DeWeese even noted how the SBC once took very opposite positions on scripture regarding women's roles than they do today. For example, the 1969 The Broadman Bible Commentary supported Phoebe in Romans 16 as a deaconess while the 1999 LifeWay Holman Bible translates her as a servant.

The Southern Baptist Convention, in other words, once supported women in ministry. Yes, this is the same convention of Paige Patterson. It is the same convention that sponsored the conservative resurgence in 1979 which has resulted in shoving women not only from ministry but also considerably reducing their roles and authority within the Baptist Tradition. Just watch Steve Lipscomb's  PBS documentary The Battle for the Minds when you have time.  It is the same convention which famously declaredin 2000 that women should submit graciously to the servant leadership of their husbands.

So what happened? 

I have been promising (threatening?) since last November to start a new series on the problem of patriarchy for Christians. This is my introduction to the series. The story of the SBC is not a new story in Christian history. As my mom says, it is just same song different verse.
The government shutdown may be over (for now), but the work to restore some of America's sacred outdoor spaces has just begun. For places such as Joshua Tree, facing that process is daunting due to litter and other damage caused by humans, but one beach in California is experiencing a different kind of side effect.

During the shutdown, government workers were put on furlough and were no longer required to attend to Drake Beach, a stretch of sand in Northern California that is part of the National Park System's Point Reyes National Seashore. Because it was left abandoned, nobody was there to monitor the local wildlife, which includes a few gigantic elephant seals. So, the seals decided to reclaim their land and snuggle up on the shore. And now, nobody can get them to leave.

"I've not seen anything like this here with these numbers," John Dell'Osso of the National Park Service told KPIX, a local CNN affiliate. "An occasional rogue elephant seal yes, but nothing like this."

According to Dell'Osso, the seals not only came ashore during the shutdown, but they actually had enough time to birth a few babies. And those babies will need to stay put for quite some time.

"Now we have some 35 to 40 pups that have been born on the beach and will be nursing from their mothers for the next couple of months," he said. "I just want to caution the public to be patient with us, as we're trying to work our way through this."

Had the shutdown not occurred, Dell'Osso explained to Motherboard that his team would have likely attempted to move the seals away from the parking area.

"This would be done by a standard practice of using tarps and waving them at the seals to the point where they turn around and go further down the beach," Dell'Osso said.