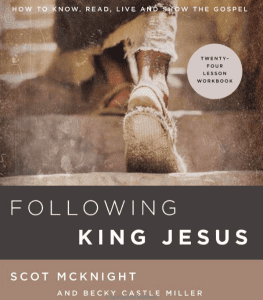 We're back from a mini sabbatical in Greece, and a truly restorative and productive time it was!
Barbara Bush's final letter to her children:
HOUSTON – Barbara Pierce Bush knew she was entering the final days of her long and eventful life.

She was 92 years old. She had taken a fall, breaking her back and sending her to Houston Methodist Hospital. She was losing her battle with congestive heart failure, among other ailments. Soon her doctor would come into her hospital room to have a poignant conversation. The former first lady would be going home again, the doctor told her, but this time to hospice care.

Once again, Barbara Bush turned to her diary. She had kept a journal, sometimes intermittently and in various formats, since soon after she and her husband and their toddler, Georgie, had moved from the familiar comforts of New England to the booming Oil Patch in Texas. Seven decades later, she made the penultimate entry. Her children, as always, were on her mind. She wrote "Things I am grateful for" across the top, then began to draft a final letter to them.

Dearest Children," she typed into her laptop. "I have thought of writing this for a while."

The letter was never finished. It stops mid-sentence, perhaps interrupted when a visitor walked into her hospital room, and it was never sent….

I was apparently the first person to read the letter. Her son Neil told me her children weren't aware that the letter existed until I raised it with them. A few weeks before she started to draft it, she unexpectedly gave me access to her diaries for the biography of her that I was working on, "The Matriarch: Barbara Bush and the Making of an American Dynasty." She had donated them to the George Bush Presidential Library with the provision that they not be available to anyone until 35 years after her death – as it turned out, until 2053. Decades of diaries, not yet reviewed or organized even by the library's archivists, were stacked in document boxes and kept under lock and key…

In the final letter intended for her children, she praised them and the next generation for all they had achieved, for not relying only on the considerable advantages of their birth. "I am so grateful that our children and grand children all finished school and promptly went to work," she wrote. "They did not feel entitled. They and their children support themselves and are now doing good works along with working in some cases."

Then she thanked her friends. "The Saintly Stitchers who meet on Mondays at Saint Martins [Episcopal] Church. They treat me as a normal person although they do spoil me. We stitch kneelers for the church, I did two and then my eyes got bad and now I work on Santas and Clowns that either sit on a shelf."
The least feminist nation? Thoughts?
It is one of the best places in the world to be a woman, with a narrow gender pay gap, equal employment rights, universal nursery care, and some of the happiest female retirees on the planet.

So it comes as a surprise to find, in a global survey of attitudes towards gender, equal rights and the #MeToo movement, that Denmark is one of the least feminist countries in the developed world.

The poll, conducted by the YouGov-Cambridge Globalism Project of more than 25,000 people in 23 major countries, found that just one in six Danes consider themselves a feminist, a third said that wolf whistling at women in the street was acceptable, and two in five had an unfavourable view of the #MeToo movement.
Arthur Boers, and pastors with (no) friends:
Since my theology minimizes clergy-lay distinctions, I didn't expect pastoring to make me thin on friends. But I began asking other pastors: "Are you lonely?" "Do you have friends?" "What do you do for personal support?" All indicated they had problems.

Upon leaving a seven-year pastorate, one pastor said he felt free to have friendships for the first time in years.
A nationally known pastor lamented, "I have friends across the country and indeed around the world, but none in my own community. I can't afford to."
A part-time pastor of a new church spoke of his happy involvement with a local theater group. But church members resented this, believing all his energy should go into the congregation.
Still another pastor wrote me: "In the ministry you're everyone's friend–sort of–but no one's friend really. It seems that pastors either forgo friendships or seek them outside the parish (in so far as time permits)."

I have yet to meet a pastor who isn't lonely.
Popular names for babies
:
Mom365 Newborn Photography has the honor of photographing many of America's most brand-new babies every year, and our photographers always delight in hearing the names that adoring parents have given their newborns. Over at headquarters, we have fun watching name trends as the data comes in from our partner hospitals, and making lists of the top names.

It's always exciting when we can declare the most popular baby names of the year, so without further adieu, here they are.

The most popular baby names overall in 2018 were:

Emma
Liam
Noah
Olivia
Ava

The most popular baby girl names in 2018 were:

The most popular baby boy names in 2018 were:
A TREE DATING BACK TO before the birth of Christ has been discovered in southeastern North Carolina.

Scientists discovered the cypress tree, whose internal annual growth rings show it to be at least 2,624 years old, along the Black River in the southeastern part of the state. Given it's old age, the tree dates back to before Confucius and the English language.

The discovery makes the tree, and some others in the area that are more than 2,000 years old, the oldest living trees in eastern North America. It confirms that the species of tree, the bald cypress, is the oldest-known wetland tree species and the fifth-oldest tree species on Earth, according to research published Thursday in the journal Environmental Research Communications.

Scientists had previously discovered a 2,088-year-old cypress tree in the swamp and several more trees along the Black River are more than 1,000 years old. The oldest along the Black River are mostly located in a section of the swamp known as the Three Sisters Cove.
It might be slightly more difficult to make 3-pointers next season.

The NCAA Men's Basketball Rules Committee has proposed moving the 3-point line back to the international basketball distance, more than one foot farther than the current line.

The international 3-point line is 22 feet, 1¾ inches, while the current 3-point line is 20 feet, 9 inches. It was moved from 19 feet, 9 inches prior to the 2008-09 season.

The proposal must next be approved by the Playing Rules Oversight Panel on June 5. If passed, it would go into effect next season in Division I and, because of potential financial impact, the 2020-21 season for Divisions II and III.

"After gathering information over the last two seasons, we feel it's time to make the change," said Colorado coach Tad Boyle, the committee chair. "Freedom of movement in the game remains important, and we feel this will open up the game. We believe this will remove some of the congestion on the way to the basket."