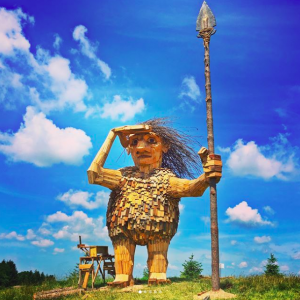 Good morning!
The most common words used by Beth Moore are: Christ, love, attitudes, accepted, serve, respect, know, misogyny, alongside, asking, sake, scripture, good, want, challenges, say, bible, serving, sexism, leaders, etc.

The most common words used by Strachan and his ilk are: church, teaching, word, order, headship, authority, scripture, teach, preach, called, leadership, design, gathered, says, rules, biblical, exercise, etc.

They are both talking about the same subject. But Beth Moore is concerned about Jesus, love, service; how misogyny has hurt the gospel of Christ. Owen Strachan, Al Mohler, and Denny Burke, in contrast, are concerned about hierarchical structures, maintaining order, authority, and who gets to be in charge.

By their words, complementarianism is about hierarchy, authority, and power. It always has been about power, it always will be about power. How Owen Strachan and Al Mohler responded to Beth Moore clearly shows this. Beth Moore threatened their power hierarchy and they were afraid. 

Jesus told us in Matthew 20 that the quest for power was the exact opposite of his message.  "The rulers of the Gentiles lord it over them, and their high official exercise authority over them. Not so with you. Instead, whoever wants to become great among you must be your servant, and whoever wants to be first must be your slave…"
Powermongers monger, and lovers love. And don't forget that the term "complementarian" was originally used by the egalitarians until the Neo-Complementarians realized hierarchy and patriarchy were bad for branding. So they swiped "complementarian."
A landmark study, led by a team of scientists from King's College London and the University of Cambridge, has described the mechanism responsible for the hardening of arteries. The research also points to a common antibiotic as a potential new treatment to prevent this condition.

As we age, calcium deposits tend to build up in the walls of our arteries. This arterial stiffening is associated with a number of diseases, from heart attack to stroke and dementia. Until now scientists did not know exactly what was causing these calcium aggregations in arteries.

"This hardening, or biomineralization, is essential for the production of bone, but in arteries it underlies a lot of cardiovascular disease and other diseases associated with aging like dementia," explains Cathy Shanahan, a researcher from King's College London. "We wanted to find out what triggers the formation of calcium phosphate crystals, and why it seems to be concentrated around the collagen and elastin which makes up much of the artery wall."

Using a technique called nuclear magnetic resonance spectroscopy, the scientists discovered the culprit behind the entire process was a molecule called PAR, or poly(ADP ribose). It was revealed that PAR is produced when a cell dies, and once released it begins mopping up calcium ions until they ultimately aggregate into crystals and stick onto artery walls.

"We never would have predicted that it was caused by PAR," says Melinda Duer, co-lead on the new research. "It was initially an accidental discovery, but we followed it up – and it's led to a potential therapy."

Seeking that potential therapy led the researchers to investigate a series of molecules that could block the release of PAR, and they ultimately homed in on a commonly used antibiotic called minocycline. Animal experiments revealed high doses of minocycline blocked the production of PAR and subsequently inhibited calcification of the arteries.
Ecumenical relations can be tricky, especially when it comes to theological differences, but not praying the Lord's Prayer — c'mon man, you gotta be bigger than that Mr Patriarch Daniel!
But during the press conference Francis went further. As he explained on the plane, "there is already Christian unity," according to the National Catholic Reporter. "Let's not wait for the theologians to come to agreement on the Eucharist."

Is the pope signaling his willingness to move toward Eucharistic sharing without total theological agreement?

This would be consistent with everything else he is saying. If it is the journey, not the destination, that is important, then why not share food during the trip? Why wait until we arrive?

Such a view would see the Eucharist as a unifying sacrament rather than a celebration of unity.

Ironically, during his visit, theological divisions made it impossible for the pope even to pray the Lord's Prayer with Romanian Orthodox Patriarch Daniel, as right-wing Orthodox objected to their praying together. As a result, the pope prayed it first in Latin, followed by the patriarch saying it in Romanian.

But the pope revealed that from what he could see, most of the people at the service in the Orthodox cathedral prayed both times.

"The people went beyond us leaders," explained Francis.