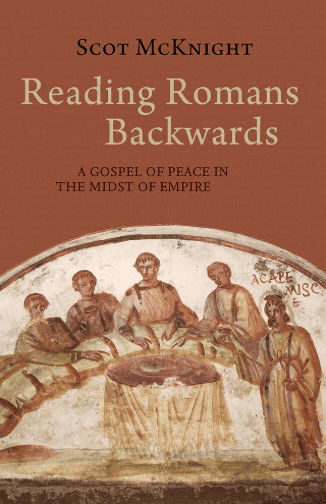 Think of a community that is divided, ethnically split, arrogant, challenged by a corrupt culture, and claiming to be followers of Jesus.   If you're thinking of the churches in first century Rome, you're right.  Paul wrote his most famous and significant letter to a community with all sorts of challenges. It's a shame we often neglect the community and the people behind this very important letter.
We neglect the community when we begin at 1:1 and wear out and quit after chapter 8.  Just yesterday I spoke with a pastor who said he preached Romans 1-8, wore out, and now wonders if he has the energy to reignite the switch of Romans again.
Romans is as relevant as it gets. There may be no more helpful letter churches need to hear and understand than Paul's letter to Romans.
Join me on Monday, June 24 at 1pm CT when I'll unpack how Paul's letter to the Romans was more than something to be argued about. Romans is a persuasive letter to a group of people that took its message and changed the course of history. It's a letter shaped by a specific man for a specific group in a specific location. Without the specifics the universal message falls flat.
IN THIS WEBINAR WE WILL:
Discover the community behind Paul's letter to the Romans.
Learn about how Paul lays the theological foundation for true transformation to take place in the churches in Rome.
Gain a vision for how reading Romans backward can have a profound impact on your ministry.
Have an opportunity to ask Scot about your most pressing questions concerning Romans.
HOPE TO SEE YOU ON MONDAY!!