Ah, we had a wonderful week in England: London, Oxford, Cotswolds, and Bath.
Tolkien anyone?
ANN ARBOR, MI – It's Christmas in July for thousands of Southeast Michigan residents. Or, perhaps more accurately, Easter.

The Vineyard Church of Ann Arbor used this year's Easter donations to wipe out $2.9 million in medical debt for 2,120 people in Washtenaw, Jackson, Hillsdale, Ingham, Livingston, Monroe, Oakland and Wayne counties.

Notification letters went out this week, and church leaders want to get the word out that it isn't a scam, said Pastor Donnell Wyche.

Each year, the church donates its collections from Easter Sunday to various causes, Wyche said. They've previously made donations to Food Gatherers and Habitat for Humanity, and helped create housing for the formerly incarcerated through the group Religious Action for Affordable Housing.

But this year, Wyche proposed a new cause.

He was inspired by a story in The New York Times about two women eliminating medical debt for more than a thousand New Yorkers, as well as a segment on "Last Week Tonight" with John Oliver about the nonprofit charity RIP Medical Debt. The organization buys debt portfolios, but, rather than acting as a debt collector, forgives the debt.

The idea of medical debt relief was a great fit for Easter, because it marks the resurrection of Jesus Christ, Wyche said.

"When we learned about this medical debt, we realized there is probably no better way to help people experience new life than to help them get free from debt," he said. "Debt – and especially this kind of debt – it can devastate people because it sits on their credit, it affects their housing, it affects their jobs, whether or not they can get car loans."

The Easter holiday typically draws nearly 20% more people to the church, which has roughly 350 to 400 active members, though about 700 that consider the church theirs, Wyche said. So, the church alerted parishioners to the cause during the Lenten season, then collected.

Between leftover 2018 Easter donations and new donations and gifts, the congregation raised $18,113, said church board member Danyelle Reynolds.

By partnering with RIP Medical Debt, which negotiates lower prices for debt portfolios, Vineyard was able to use that money to buy and forgive nearly $3 million in medical debt. Beneficiaries won't have to pay taxes on it and the debt will come off their credit report, according to the church.

RIP Medical Debt targets people earning less than two times the federal poverty level, those with out-of-pocket expenses 5% or more of their annual income and people facing insolvency, according to a release from the nonprofit.

Congregants – some who currently have or previously had their own medical debt – loved the idea, as well as the chance to help those in neighboring counties, Reynolds said.

Due to health care law, the church doesn't know the specific people they helped. But that, too, is an exciting prospect, Reynolds said. In charitable giving, some might question a beneficiary's financial situation or worthiness. There's no room for that here.

"We're not trying to create parameters on who deserves help or who deserves service or who deserves justice, but we're trying to engage in the intention," she said.
A terrible problem with electronic/ Amazon sales:
It took Tish Harrison Warren nearly three years to publish her first book. It was more than 18 months of arranging childcare and carving out time to write before she had a manuscript—11 chapters chronicling details from her day-to-day life paired with the rhythms of church ritual.

By the time Liturgy of the Ordinary debuted in December 2016, she and her publishing team had gone through the process of selecting a cover (an open-faced peanut butter and jelly sandwich against a bright green backdrop) and editing the page proofs to check every dot and detail.

But over the past year, thousands of readers ended up with copies that didn't quite look like the book she and InterVarsity Press (IVP) had finalized three years ago. The cover was not as sharp. The pages were a bit off-center.

These were not IVP's books at all. They were counterfeits.

Just as The New York Times put out a report in late June on a surge of counterfeit books available on Amazon, the 70-year-old Christian publisher discovered that one of its own had also "been victim of a highly organized and sophisticated counterfeiting scheme."

The Times covered complaints that the country's top bookseller "has been reactive rather than proactive in dealing with the issue" and found examples of Amazon's third-party sellers pushing fakes across genres: medical handbooks, popular novels, and classic literature. With Warren's case, add Christian books to the list.

IVP estimates that at least 15,000 counterfeit copies of Liturgy of the Ordinary were sold on the site over the past nine months, their retail value totaling $240,000. That nearly cuts sales of Warren's book in half; IVP reported 23,000 legitimate copies were sold over the past year. IVP also found evidence of counterfeiting on a smaller scale for one other title, Michael Reeves's Delighting in the Trinity, which came out in 2002.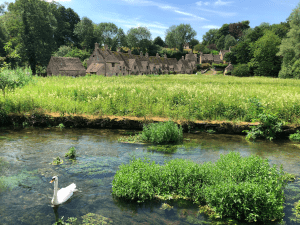 House churches compared
with Institutional churches
These are some good comparisons of the pros and cons of house churches vs. institutional churches.

My personal conclusions is that one ought to be wary of anyone who categorically rules out house churches OR institutional churches.

Both are beset with traps, and both have advantages.

The main challenge for both types of churches is for those participating to focus on Kingdom work and stop trying to rule others or gain advantages over others through Fraudulent Authority.
So what has happened? The light begins to dawn when you look at the nutrition figures in more detail. Yes, we ate more in 1976, but differently. Today, we buy half as much fresh milk per person, but five times more yoghurt, three times more ice cream and – wait for it – 39 times as many dairy desserts. We buy half as many eggs as in 1976, but a third more breakfast cereals and twice the cereal snacks; half the total potatoes, but three times the crisps. While our direct purchases of sugar have sharply declined, the sugar we consume in drinks and confectionery is likely to have rocketed (there are purchase numbers only from 1992, at which point they were rising rapidly. Perhaps, as we consumed just 9kcal a day in the form of drinks in 1976, no one thought the numbers were worth collecting.) In other words, the opportunities to load our food with sugar have boomed. As some experts have long proposed, this seems to be the issue.

The shift has not happened by accident. As Jacques Peretti argued in his film The Men Who Made Us Fat, food companies have invested heavily in designing products that use sugar to bypass our natural appetite control mechanisms, and in packaging and promoting these products to break down what remains of our defences, including through the use of subliminal scents. They employ an army of food scientists and psychologists to trick us into eating more than we need, while their advertisers use the latest findings in neuroscience to overcome our resistance.

They hire biddable scientists and thinktanks to confuse us about the causes of obesity. Above all, just as the tobacco companies did with smoking, they promote the idea that weight is a question of "personal responsibility". After spending billions on overriding our willpower, they blame us for failing to exercise it.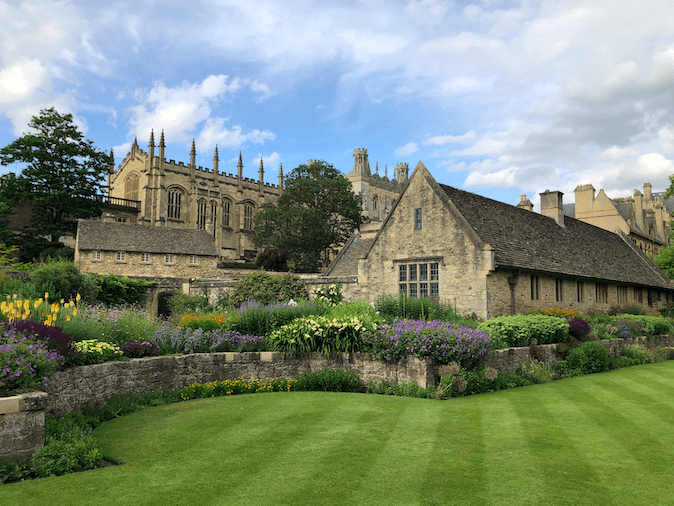 Mussels may be popular among seafood lovers, but many boaters consider them pests. They colonize ship bottoms, clog water pipes and stick to motors.

To chemical engineers, though, those very same properties make mussels marvelous. They can stick to just about any surface — and underwater, no less. The study of practical applications for mussel biology is so widespread that there's a special term for it: mussel-inspired chemistry.

And now, researchers believe that studying how mussels stick to things may help them address water pollution, according to a review of recent mussel-inspired chemistry advances, published this week in the journal Matter. While most technologies studied still aren't widely applicable, research in the area of mussel-inspired water cleanup shows great promise, the review says.

The World Economic Forum calls inadequate access to clean water one of the greatestsocietal risks facing the planet today. And water access will only worsen as the climate changes, populations increase and industrial production ramps up. So scientists have been trying to figure out efficient methods of cleaning water by tackling how it interacts with solid materials, like membranes and sorbents (materials that soak up oil).

Mussels' stickiness is prime study material for those interested in water cleanup. It involves a chemical interaction between substances that makes them adhere even underwater, which is usually very difficult to do, says J. Herbert Waite, a distinguished professor at the University of California, Santa Barbara, who studies the biochemistry of marine organisms.
The Nordic model of immigration under challenge.