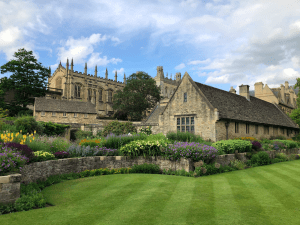 We're in the middle of a monster heat wave with temperatures, or at least heat indices, at 100 or more. Hot, hot, hot. (So are the Cubs, by the way.)
Celebrities rule: The Open at Royal Portrush in N. Ireland has news about Tiger and Rory, neither of whom did well, and not enough about the players who did — Holmes and Lowry.
An excellent family-shaped story about Curt Flood, and story not well known.
The 2019 Baseball Hall of Fame induction ceremony will take place Sunday in Cooperstown, New York. Once again, Curt Flood, author of the most heroic individual acts of resistance in modern Major League Baseball history, will be excluded.

This year's inductees — Harold Baines, Roy Halladay, Edgar Martinez, Mike Mussina, Mariano Rivera and Lee Smith — are incredibly worthy. But none of them has Flood's revolutionary résumé, although each benefited from Flood's act of defiance. None sacrificed as much so future generations of major leaguers could reap the rewards.

This is not a lament about Flood's continued rejection by baseball, however.

This is about Flood's children.

What must it have been like to be Flood's children growing up during their father's fight?

"Some people don't even know he had children," Debbie Flood said.

Curt and Beverly Flood had five children: Debbie, Gary, Shelly, Curt Jr. and Scott. Gary died at age 49 after years of struggling with mental health issues.

Their father was the thorn on a rose that still sticks in the side of Major League Baseball.

While Jackie Robinson attacked the nation's cancerous racism, Curt Flood shot an arrow directly into the heart of the game when he challenged the ironclad control that teams had over players in 1969.

While most players were too cowardly to support Flood, Robinson showed up in court and openly embraced him.

Baseball, thanks to Robinson, has become a global game. Flood, to this day, is seen by some as antithetical to the big business interests of baseball — of all sports. He was a star player who pushed back against the restrictive status quo.

"He contributed to this society just like everybody else," Flood's oldest daughter, Debbie, told me last week. "He gave up his career. He lost his children, his life, everything."
KOMPONG SPEU, Cambodia – As Southeast Asia grapples with massive tides of rubbish hitting its beaches, a Cambodian coffee shop owner is looking to build a business out of some of this waste as a way to promote sustainability.

Ouk Vanday runs "Rubbish Cafe", a small wooden structure on the outskirts of Phnom Penh reinforced with walls made out of beer and plastic water bottles. The cafe spells its name with dead leaves on its signboard.

"This sends a message to other shop owners to think beyond just making a profit, but to look at the big impact caused by trash to their communities and the world – how it affects nature and how it worsens nature, how it affects the younger generation," said Vanday, a 32-year-old former hotel manager.

Customers can buy a cup of coffee for either 6,000 riels (S$2) or 100 plastic cups, which go towards the cafe's construction and other projects.
WASHINGTON – In the beginning, God created the heavens and the Earth, and the Earth was shapeless and barren, so God added light and water and land and sky and plants and animals and humans. If you extend this belief forward, then God also created coal and oil and gas, which we began burning to do our own creating, on a massive scale. Health and wealth flowered across the planet, but there were consequences: first for the poor and marginalized, who were more exposed to the pollution, and then for everyone, in the form of a changing climate that is endangering creation. Stretch the belief a bit further, and in 1972, God created Katharine Hayhoe, who would grow up to be both an evangelical Christian and a climate scientist. Join these identities together, and you get another of God's creations: a prophet. …

Her skills of communication do seem miraculous by the standards of modern climate politics: She can convert nonbelievers. She knows how to speak to oil men, to Christians, to farmers and ranchers, having lived for years in Lubbock, Texas, with her pastor husband. She is a scientist who thinks that we've talked enough about science, that we need to talk more about matters of the heart.

For her, that means talking about faith.

"We humans have been given responsibility for every living thing on this planet, which includes each other," Hayhoe said at the conference. "We are called to tend the garden and be good stewards of the gifts that God has given us."

You might say that the climate problem, while understood through science, can be solved only through faith.

Faith in our ability to do something bold, together.

Faith that the pain of change, that the sacrifices required, will lead to a promised land.

Does this sound believable? Maybe in some places, to certain people. In Washington, at the climate conference, Hayhoe was preaching to the choir. But the prophet wasn't just in town to talk to believers. She was here to talk to Congress.

Getting activists to clap for fossil fuels was the easy part.
The invasion of predatory lionfish in the Caribbean region poses yet another major threat there to coral reef ecosystems — a new study has found that within a short period after the entry of lionfish into an area, the survival of other reef fishes is slashed by about 80 percent.

Following on the heels of overfishing, sediment depositions, nitrate pollution in some areas, coral bleaching caused by global warming, and increasing ocean acidity caused by carbon emissions, the lionfish invasion is a serious concern, said Mark Hixon, an OSU professor of zoology and expert on coral reef ecology.

The study is the first to quantify the severity of the crisis posed by this invasive species, which is native to the tropical Pacific and Indian Ocean and has few natural enemies to help control it in the Atlantic Ocean. It is believed that the first lionfish — a beautiful fish with dramatic coloring and large, spiny fins — were introduced into marine waters off Florida in the early 1990s from local aquariums or fish hobbyists. They have since spread across much of the Caribbean Sea and north along the United States coast as far as Rhode Island.

"This is a new and voracious predator on these coral reefs and it's undergoing a population explosion," Hixon said. "The threats to coral reefs all over the world were already extreme, and they now have to deal with this alien predator in the Atlantic. These fish eat many other species and they seem to eat constantly."

Aside from the rapid and immediate mortality of marine life, the loss of herbivorous fish also sets the stage for seaweeds to potentially overwhelm the coral reefs and disrupt the delicate ecological balance in which they exist, according to scientists from Oregon State University.
Through dozens of interviews over the past two years with NBA team and league officials, current and former players, AAU coaches, parents, youth players, researchers, medical and athletic training officials in and around the NBA, as well as those intimately involved with youth basketball, one possible answer repeatedly emerged: Players, they say, are physically broken down by the time they reach the NBA.

"It is grave," says one NBA general manager, who says his team's injury databases on players entering the draft, dating back decades, leave "no question" that there are more orthopedic issues among young players in recent years. "It's very sad, where a kid has an NBA body, he's got NBA talent, he's got even an NBA mentality, but he doesn't have a body that can withstand the rigors of the training and the actual games, whether it's to get to the NBA or just to hold up. It's a tough deal."

Silver, in an interview with ESPN, calls the issue "the highest priority for the league — and I think both in terms of the health and wellness of the players in the NBA, but also the larger category of millions of players, boys and girls, not just in the United States, but globally."

"It's an epidemic," says Leo Papile, who founded and has coached the Boston Amateur Basketball Club on Nike's Elite Youth Basketball League circuit — arguably the most prestigious grassroots circuit — for four decades.

"I have many kids who are going to go play in college next year," says Dr. Neeru Jayanthi, the Director of Sports Medicine Research and Education at Emory Healthcare in the Atlanta area and one of the leading researchers on youth sports, "and this whole year has just been about trying to get healthy so they can step on that doorstep as a freshman and actually have a chance to participate."

Says Jayanthi: "Kids are broken by the time they get to college."
Ancient Romans ate like animals, not good.
Ancient Romans are known for eating well, with mosaics from the empire portraying sumptuous displays of fruits, vegetables, cakes — and, of course, wine. But the 98 percent of Romans who were non-elite and whose feasts weren't preserved in art may have been stuck eating birdseed.

Common people in ancient Rome ate millet, a grain looked down upon by the wealthy as fit only for livestock, according to a new study published in the March issue of the Journal of Anthropological Archaeology. And consumption of millet may have been linked to overall social status, with relatively poorer suburbanites eating more of the grain than did wealthier city dwellers.

The results come from an analysis of anonymous skeletons in the ancient city's cemeteries.

"We don't know anything about their lives, which is why we're trying to use biochemical analysis to study them," said study leader Kristina Killgrove, an anthropologist at the University of West Florida.

The ancient Mediterranean diet

Health studies out last week heralded the modern Mediterranean diet, rich in olive oil, fish and nuts, as a good way to avoid heart disease. In ancient Rome, however, diet varied based on social class and where a person lived.

Ancient texts have plenty to say about lavish Roman feasts. The wealthy could afford exotic fruits and vegetables, as well as shellfish and snails. A formal feast involved multiple dishes, eaten from a reclined position, and could last for hours.

But ancient Roman writers have less to say about the poor, other than directions for landowners on the appropriate amount to feed slaves, who made up about 30 percent of the city's population. Killgrove wanted to know more about lower-class individuals and what they ate. [Photos: Gladiators of the Roman Empire]

To find out, she and her colleagues analyzed portions of bones from the femurs of 36 individuals from two Roman cemeteries. One cemetery, Casal Bertone, was located right outside the city walls. The other, Castellaccio Europarco, was farther out, in a more suburban area.

The skeletons date to the Imperial Period, which ran from the first to the third century A.D., during the height of the Roman Empire. At the time, Killgrove told LiveScience, between 1 million and 2 million people lived in Rome and its suburbs.