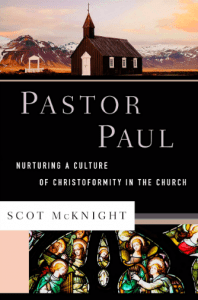 Happy Birthday to my older sister!
When Dale Schroeder died, no one would have guessed how wealthy he was or the effect he would have on the lives of more than two dozen strangers.

Schroeder, who never married or had children, worked at the same company for 67 years. He was a humble man who grew up in poverty and never had the means to attend college.

His friend Steve Nielsen told CBS News that Schroeder was a "blue collar, lunch pail kind of guy" who "went to work every day. Worked really hard." Nielson said that his friend was frugal like many other Iowans.

"He had church jeans and work jeans," Nielsen said of Schroeder's simple life.

Given that Schroeder never raised a family, he decided to go to a lawyer with a plan for his fortune, which by the time he did so was in the millions. He wanted to give his money back to other small-town Iowan children who didn't have the means to attend college.

"He said, 'I never got the opportunity to go to college. So, I'd like to help kids go to college,'" Nielson recalled. "Finally, I was curious, and I said, 'How much are we talking about, Dale?' And he said, 'Oh, just shy of $3 million.' I nearly fell out of my chair." …

Schroeder ended up sending 33 strangers to college through his wealth. The group calls itself "Dale's kids" and held a meetup this month to honor Schroeder's legacy. According to Nielson, the only thing Schroeder wanted in return for his generosity was for the students to "pay it forward."

"You can't pay it back, because Dale is gone, but you can remember him and you can emulate him," he said.
This gender reveal stunt went a little too far!
A recent plane crash in Texas was caused by a gender reveal stunt that went completely off the rails, authorities said Friday.

The pilot of the plane was flying at a low altitude on Sept. 7 in the town of Turkey, not far from the Oklahoma border, the NTSB said in a report released Friday.

But when the pilot released the 350 gallons of pink water for the gender reveal, the stunt caused the plane to slow down and get "aerodynamically stalled," according to the report.

The plane slammed into the ground and flipped over, the report said. The two people on board suffered only minor injuries.
Kindness Day, who better? Mr Rogers:
You know its a beautiful day in the neighborhood when you're surrounded by cute, snuggly babies. Babies in cardigans, to be exact.

In celebration of World Kindness Day, Allegheny Health Network's West Penn Hospital in Pittsburgh dressed up their newborns in cardigans and ties.

"In Pittsburgh, we are also celebrating Cardigan Day, in honor of Pittsburgher Fred Rogers, who modeled kindness and compassion to children," Stephanie Waite, a spokesperson for the Allegheny Health Network, told CNN.

The adorable costumes were inspired by the iconic Mister Rogers, who hosted the children's television show "Mister Rogers' Neighborhood," often while wearing his red cardigan and tie.

"At AHN, we wanted to join in the spirit of kindness with our most adorable ambassadors, our newborn babies," Waite said.

Parents were able to watch their babies from the nursery window as nurses dressed them up in their costumes and photographed them.
NPR:
If you often hit that midafternoon slump and feel drowsy at your desk, you're not alone. The number of working Americans who get less than seven hours of sleep a night is on the rise.

And the people hardest hit when it comes to sleep deprivation are those we depend on the most for our health and safety: police and health care workers, along with those in the transportation field, such as truck drivers.

In a recent study, researchers from Ball State University in Muncie, Ind., analyzed data from the National Health Interview Survey. They looked at self-reports of sleep duration among 150,000 adults working in different occupations from 2010 to 2018. Researchers found the prevalence of inadequate sleep, defined as seven hours or less, increased from 30.9% in 2010 to 35.6% in 2018.

But it was worse for police officers and health care workers. Around half of respondents in these professions reported not getting seven hours a night. For many, the norm was six or even just five hours.

The researchers didn't examine why sleep time is dwindling. But Jagdish Khubchandani — professor of health science at Ball State University who headed the study — speculates one of the biggest reasons has to do with stress, which is on the rise among Americans.

"If you are a police officer who just had a shooting encounter, it's hard for the brain to feel rested, and if that state is not achieved you don't sleep," he says.
BRIGHTON, England (Reuters) – A 23-year-old Briton has cooked up a compostable compound she hopes will one day replace much single-use plastic – and its main ingredient is byproducts of the fishing industry.

Lucy Hughes created MarinaTex for her final year project in product design at the University of Sussex. It's also edible and, she says, intended as an alternative to plastic typically used in bakery bags, sandwich packs and tissue boxes.

Her project began as an investigation into ways of reducing fish waste, around 50 millions tonnes of which is produced globally each year, the United Nations estimates.

"It was me trying to work out how I could use that waste stream and add value to that waste," Hughes told Reuters.

"When I felt the skins and the scales in my hands, I could see that there was potential locked up in it. It was so flexible, yet pliable and strong."