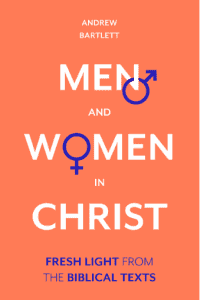 Andrew Bartlett, in his new book Men and Women in Christ, sketches the six most common pillars on which the argument against women leaders rests. (#ad)
Formerly, the view that women may not fulfil these leadership roles rested on a belief that women were in a subordinate position and inherently unfit for leadership, either because this was how God created them or because of the fall. This belief is no longer regarded as consistent with Scripture… While there are differences between individual evangelical complementarian scholars, broadly speaking the restriction on women's leadership now appears to rest on one of more of six pillars.

the restriction on women's speaking in 1 Corinthians 14:34-35;
Paul's restriction on women in 1 Timothy 2:11-15, in particular verse 12;
Jesus' choice of twelve male apostles;
only men were permitted to be Old Testament priests of the Lord;
a view of male headship derived from Genesis 2, interpreted in the light of certain New Testament texts, especially 1 Corinthians 11:3;
the qualifications for elders set out in 1 Timothy 3:1-7 and Titus 1:6-9.
Barrett concludes that these pillars are flimsy. One can examine the scholarship on #s 1 and 2 and quickly learn that Paul's own practices and the Bible's own witness to women in leadership and speaking and prophesying require — if consistency is desired — that these are not general statements but specific ones. The male apostles one doesn't prove anything; Jesus didn't say "only" males can be apostles but also an apostle is not the sole or even primary model for determining church leaders like elders/bishops/deacons. Yea, indeed, if Junia was an apostle… what then for elders if one wants to use this argument about only-male-apostles?
The priest argument, I will say, really falls flat for me and always has. NT pastors/elders are not called "priests" and that means that priestly role, and they weren't the only teachers in Israel, is not the paradigm for the elder/bishop/deacon.
The connection of women and elders says nothing about women and teaching, as women and teaching says nothing about women and elders. Women were leaders at some level — they were well known for their place in the early churches — but what "functions" or "offices" they performed is neither stated nor denied. Silence proves nothing.
There are no named females as elders. Nor are any males named as elders.
If the church wanted to say "women can't be elders or deacons or bishops" it could have said so. It never did.