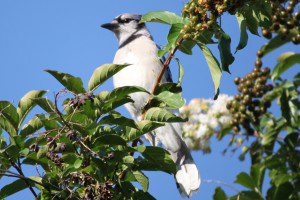 I encourage you to read A Pagan Community Statement on the Environment and if you are in general agreement, to sign it. Over 3,600 Pagans have already signed the statement – the working group that put it together is trying to get 10,000 signatures by the Summer Solstice.
Pope Francis has written an encyclical on the environment and it will be released early this summer. An encyclical is a statement of the official position of the pope – and therefore of the Roman Catholic Church – on an issue of importance. Much to the dismay of some conservative Catholics, Francis has spoken on the moral imperative of addressing climate change and its effects on the poor and on the Earth itself. His encyclical is expected to call for significant reordering of the goals and structures of Western society and our consumer culture.
If the leader of the world's largest Christian denomination can issue a progressive statement on the environment, why can't Pagans – most of whom hold Nature in much higher regard than do Christians – do at least as much?
For one thing, who could issue such a statement? There is no Pagan pope, nor will there ever be. When a few Pagans tried to form an American Council of Witches, they were alternatively attacked and ridiculed (and deservedly so, in my opinion). Individual groups can and have issued their own statements, but they are small and carry little weight beyond their own membership. The only way a pan-Pagan statement could be issued would be to assemble a group of volunteers from all corners of the Big Tent of Paganism to write one.
Beginning last August, that's exactly what happened. A call for participants went out and about 50 people volunteered to help craft the statement. The group divided into teams, each of which worked on one segment of the statement. Then the teams rotated segments so that each volunteer had an opportunity to contribute to each segment. The final draft was presented for public comment, revisions were made, and the final statement was published on Earth Day 2015.
The statement is divided into five sections. "Who we are" describes Paganism at a high, inclusive level. "Nature is sacred" and "We are part of the web of life" describe our connectedness with the natural world and with all other species. "How we are damaging the ecosystem" explains how human actions are causing harm. "What we can do" challenges us to live in ways that are truly sustainable.
What difference can a statement make? Many Pagans practice magic in one form or another and the magical law "as above so below" reminds us that as we think and speak, so will we act. If we keep asserting that Nature is sacred, sooner or later we're going to start acting like Nature is sacred.
And while we are not a proselytizing religion, we had better be a publicizing religion. There's still a lot of misinformation about Paganism in the mainstream culture. When someone starts spouting off inaccurate insults, it would be great to be able to point toward a serious statement about a serious issue and say "no, this is what we do."
A statement is not enough, but it's something, and it's a good start.
It is impossible to write a broad statement that satisfies everyone. I would have preferred a stronger affirmation of animist principles. Understanding our relationships and interdependence with other species and ecosystems helps us to appreciate them, but their value is not derived from their relationship to us. Rather, they have inherent value and worth of their own.
Some Pagans I greatly respect have criticized the statement for failing to specifically name capitalism and colonialism as drivers of environmental desecration. They're not wrong, and the statement would have been stronger had it done so. Ultimately the decision to sign or not sign rests with each individual.
I think the statement's shortcomings are far outweighed by the good points it makes and the challenging recommendations it issues.
I like Pope Francis about as well as I'm apt to ever like a Catholic leader… which is to say he does a lot of things right but on some issues he's still stuck in the Middle Ages. I'm glad he's issuing an encyclical on the environment and I look forward to reading it. I hope it persuades conservative Catholics to change their priorities and the way they do business.
But I can't stand the thought that the Catholic church can issue a progressive statement on the environment and Pagans can't.
I signed the statement and I encourage you to do so as well.