Of all the points on the Wheel of the Year, the Spring Equinox – Ostara – is when Pagans wax most poetic. We speak of the Earth's awakening, of trees budding, of life returning to the land after a long hard Winter. We talk about seeds and planting and new beginnings, even though most of us live in cities and suburbs. Spring is when we emerge from the literally dark days of Winter.
Spring is the season of hope.
I don't know about you, but my hope is rather uncertain at the moment.
It's not gone – some things are looking better. The pandemic isn't over, but the infection rate (at least in the U.S.) is the lowest since last Summer, and the widespread availability of vaccines mean the odds of serious illness or death is down. We will never be "done" with Covid, but the worst appears to be behind us.
And as the pandemic recedes, so do the Covid-driven shortages and their associated price increases. The inflation we're experiencing is bad, but it's temporary. I expect things to continue to gradually improve, though it will be early 2023 before some supply chains are able to catch up. The housing shortage is a different, deeper problem that will take several years to settle down. And oil prices are driven by the Russia-Ukraine war – I doubt that will be over any time soon. But shortage-driven inflation should start to recede by the end of this year.
My divination for 2022 pointed toward another challenging year, with things improving late in the year and into 2023. The astrologers I follow said much the same. So there is hope.
But the war in Ukraine is troublesome, even for those of us 5000 miles away. I wasn't counting on a second Cold War… and that assumes the conflict between Russia and NATO stays cold. The steady stream of regressive laws passed by red state legislatures is very troubling, as is the unwillingness of the Trump/McConnell-packed courts to overturn them.
We can be forgiven for thinking this doesn't feel much like Spring.
And yet, the Sun rises a little earlier and sets a little later every day. There are more warm days than cold days. Trees are starting to bud.
This year, I'm going to suggest we set our poetry aside and simply enjoy Spring for what it is: the return of life to the land.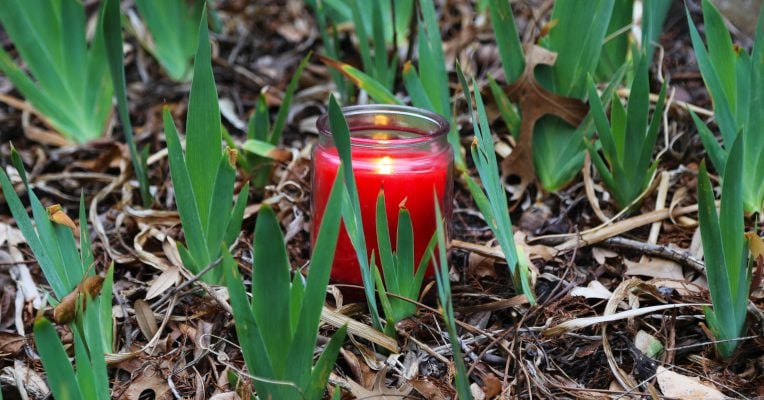 Go for a walk
I like to walk outdoors year-round. Then again, I live in a place where snowshoes are never needed. Several people who saw my Witchfest pictures commented about "short sleeves and green grass." Last Saturday was a nice day in Austin. Of course, as I write this, we're under a Winter Weather Advisory. The weather in Texas changes quickly… and just as quickly, it will be warm again.
Whatever the weather at the moment, it's moving toward warmer and greener. So get outside. Go for a walk in a park, or just around the block. Watch the birds and squirrels. See which trees are starting to blossom. I'm starting to see some buds on the crape myrtles, but the red oak in my side yard is always the last tree in the neighborhood to bloom.
Go for a walk and enjoy being outside.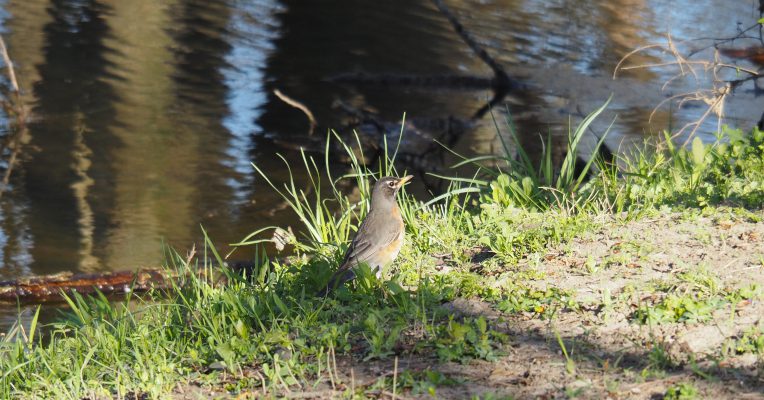 Plant flowers
Plant marigolds and pansies, daffodils and violets, geraniums and daisies. Plant wildflowers native to where ever you live. Plant them around your house and plant them in your house. Plant them in the ground and in pots.
For a Druid who loves Nature, I'm a lousy horticulturalist. But even I can go to the local garden store, buy a few plants, and plant them in the ground. They may not all make it, but some of them will, and some flowers are better than no flowers.
If it's too early where you live, start your flowers inside and then transplant them when the conditions are right.
We cannot make life easy – especially in times like these. But we can make it beautiful. Plant flowers.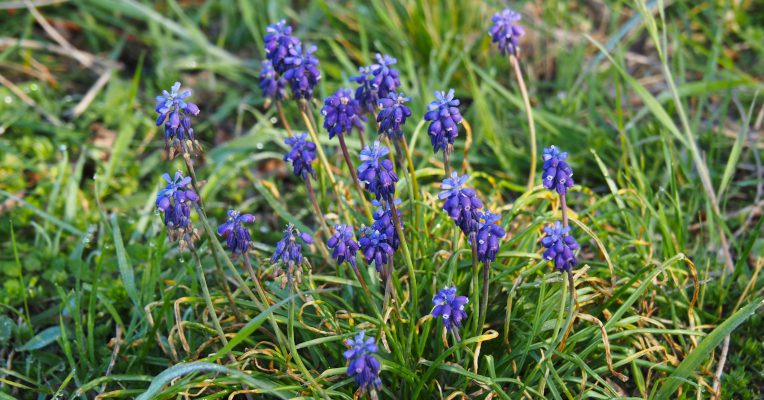 Plant vegetables
If you have a sunny spot in your back yard, or if you have an indoor spot with plenty of light, plant vegetables.
Tomatoes are perhaps the most common vegetables for back yard gardens (and if you want to argue that tomatoes are fruits and not vegetables, I would kindly encourage you to not add to the level of stress in the world). Given the blandness of most grocery store tomatoes, growing your own makes a lot of sense. You can also grow beans, cucumbers, squash, onions, and a wide variety of herbs – both for cooking and for magic.
I do not expect widespread food shortages in this country. I do expect prices to continue to rise (everything that has to be transported is affected by oil prices) and there will likely be spot shortages, particularly for things that come from far away.
So grow your own. Even if you don't make a significant dent in your grocery bill (honestly, you'll probably spend more) you'll get better vegetables.
And you'll get to watch them grow. And right now that's a very good thing.
Mark the Equinox
The Equinox is what we're literally celebrating. So celebrate it.
Along with the Autumn Equinox, this is the time when the days and nights are equal, when the Sun rises directly in the East and sets directly in the West. Get up and greet the dawn. It's not that early, particularly now that Daylight Saving Time is here. Or if it fits your schedule better, watch the sunset. If you can find a long straight street that runs East and West, it can be fun to follow the first (or last) rays of the Sun for the day. Just remember to stay out of traffic.
Visit the water
This isn't exactly a Spring thing (unless, I suppose, you live in a place where your water comes from snow melt). But in the theme of getting outside and enjoying Nature, there are few things more relaxing than visiting the water.
For some of you, that means a trip to the beach. I love the ocean, but it will always be a foreign place to me. I'm a child of the land. But life began in the water, and all life requires water for sustenance.
Here in North Texas, water comes from human-built reservoirs – oversized retention ponds. Our rivers are not navigable and our creeks and streams are currently running very low. We haven't had much rain since last Spring.
But there is water, and creatures that live in the water and around the water. Go find the water where you live. Give thanks for it, for without it we could not continue to live.
Mainly, enjoy it.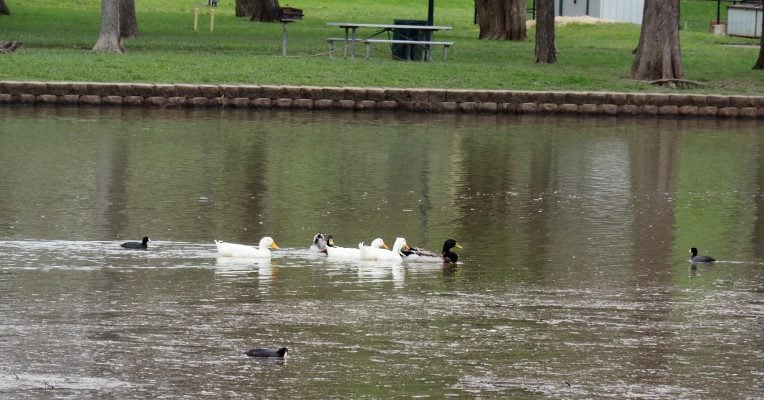 Happy Ostara
Calling the Spring Equinox "Ostara" is largely a modern Pagan thing. The name comes from Eostre, a Germanic Goddess of the Dawn who may or may not have been associated with Spring. The early English Christian monk Bede (673 – 735) is our only source for the connection, which is where the English name for the Christian holy day Easter comes from. Jason Mankey wrote about this in 2015 – you can read his post if you're interested in more history (which is mainly speculation, because there's not much in the historical record).
The "proper" name for the Spring Equinox is the least of my worries at the moment. These are uncertain times, challenging times, and frustrating times. I would love to write about how the coming of Spring means the coming of better times for us all, but that would be less than honest.
Instead, I encourage everyone to simply enjoy Spring for the sake of Spring. Enjoy the rebirth of the land. Enjoy Nature's beauty.
Participate in Nature's beauty.
Happy Ostara.
For further reading
Ostara: The Season of Preparation