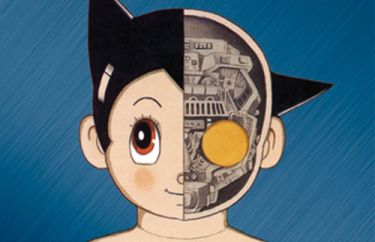 Lately some have complained that I (via posts like this,this, and this) have been entirely too obnoxious to New Agers.
To which I say: Hey, if you can't take the heat, stay out of the supernova.
But that's really more of an astronomy joke. Which, as you see, are impossible to make funny. Unlike astrology jokes, which even Dick Cheney could make hilarious.
As an example of just how easy it is to make Top Notch Comedy Jokes about astrology, here are some choice yuks from a faux-horoscope I was once asked to write for a magazine:
If you were born today: It's incredible that you can already read. Stop drooling on this magazine.

Libra: You're an exceptionally balanced person. Maybe a little too balanced. Why don't you loosen up once in awhile? It's like hanging out with a Supreme Court judge. Health-wise, you have psoriasis. In love, try a Pisces. At least you both have scales.

Pisces: You really must do something about your smell. And your scaly skin condition. And the fact that you breathe through flaps on the side of your face. And stop making that weird kissy-face all the time. You're freaking people out.

Cancer: Tough on the outside, white and tender on the inside—you're pure delight, once you've been pried out of your shell. You're bowlegged, short-tempered, and forever complaining. But you can be fun in a pinch. When it comes to love, you prefer spineless bottom feeders. But more often than not, this means you only end up with your heart cracked in two.

Scorpio: Born with Venus in your main house, Mars in your secondary house, and Uranus right back there where it belongs, you're a vicious little twerp who enjoys causing other people pain. You have long gnarly arms, forearms like Popeye, beady eyes, and enjoy scuttling around in the desert. When it comes to matters of the heart, you have a way of feigning indifference—and then, when threatened, of rearing up and attacking with, well, Uranus. And you wonder why nobody ever calls.
See? I did a whole
horoscope
of jokes like that! Can you believe all the humor? Me, neither. It's still a complete mystery to me why the editor who asked me to write this piece never published it. Or called me back. Or answered any of my emails. Or ever came back to lunch that time I waited for him at his office. Just super-busy, I guess.
Anyway, for the record, I've got no particular beef with New Agers. I hardly could; I used to be a New Ager. I spend decades doing yoga and transcendental meditation and all of it.
True fact: For my 19th birthday, my mother bought me (for $300!) a full reading of my astral charts. I thought it was going to be a joke—that my poor mom had been taken in by some New Age flim-flammer. But the woman who prepared and read my charts (whom I later learned was also a major Jung scholar) actually and truly earned her money. She had these astronomy maps all laid out, and all these colored charts she'd made and everything. It was way impressive.
So was she, actually. She and I ended up having quite the little thing. You know how it is: a middle-aged Jung scholar who's made a secondary discipline of astrology; a 19-year-old boy who works at a Wrigley's gum factory. She reads his charts. He reads the magazines in her bathroom while he's sneaking a hit or two off a joint. She smells the weed, and through the bathroom door forthrightly demands that he not bogart it all. The stars align. They almost start making out and everything, but then don't because it's so weird because she's friends with his mother. So instead they hang out on the porch of her snazzy Pacific Heights apartment in San Francisco, and talk about their lives. She says something that ends up sticking with him for the rest of his life, which is, "Life is a long time."
Me, anti-New Age? Hardly. When I say that some of the best people I've ever known were New Age devotees, I'm not just blowing smoke into an air vent in someone's bathroom. I mean it.