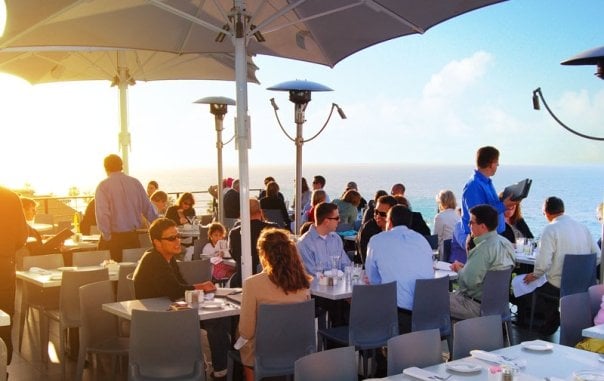 Last night Cat and I had drinks and dinner with a new friend (DR!) at this place, if you can stand the ridiculous beauty of it. (Our Actual Table was the one to the right of the standing waiter with the blue shirt, where the four guys in sunglasses are playing Quick: Tell Us Apart.)
During the course of our meal, our friend (DR!) asked me how I ended up blogging for The Huffington Post. Before I could answer our appetizers arrived, or a seagull crashed into our umbrella, or something. I don't remember. But later, as the three of us were walking on this walkway right here: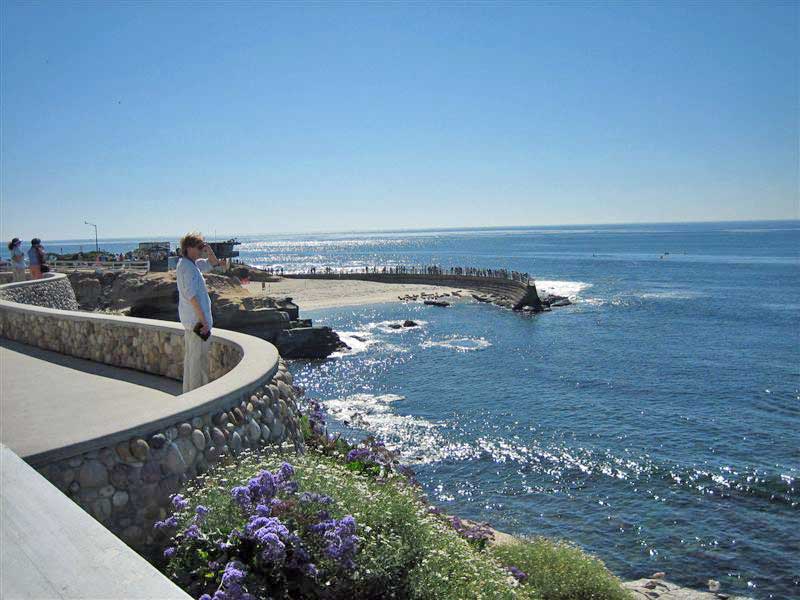 DR asked me again. But just then I think a pelican flew by, or a whale knocked over a sailboat, or something. I don't remember. All I know is that I again failed to answer her question.
It's occurred to me just now that I've also failed to answer that same question when some of You Good Folk have written to ask it. One reason I sort of don't exactly ever rush to answer that particular question is because I know something about its answer that its questioner usually doesn't, which is that it's boring. And despite the oft-times evidence on this blog, I hate boring people, and you can't get more boring than how I ended up blogging about religion and Christianity for The Huffington Post. Doubt it? Really? Well, here's the "story" of how that happened.
One day about five months ago I was looking at the front page of HuffPo, and saw a piece posted there by Arianna Huffington about how they were launching a new Religion section. She gave the name and email address of the guy who was to be editor of that section,
Paul Raushenbush.
So I wrote an email to Paul in which I included some links to this here blog right here, and asked if I could be one of the new writers on his new religion section. He was kind enough to get right back to me to say that he'd be happy to have me; he hooked me up with a password and all that, and … that was that.
That's the "story."
Wake up!
See? Told you. And that is why I made sure to at least give you some pretty pictures to look at. Because I care, man. I care about you, and I care about you not suing me for sending you into a coma.
(Whoa! The five Indian guys who live in the townhouse next door to ours are cooking again! Those wafting aromas! I have got to get over there! Man, can those guys cook. If any of you have any suggestions as to what it might be best for me, a complete stranger to those guys, to say when I knock on their door with the secret agenda to be invited in to chow up on some of their obviously incredible food, please send now!)