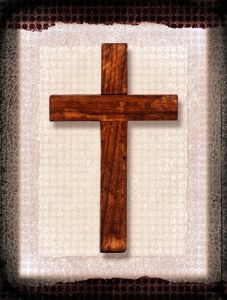 I just got in a comment to yesterday's  A Christian Reader Asks: "They're Doing Yoga At My Job. Should I Join In?" I thought so interesting I wanted to bust it out here in its own post. Its writer linked to a blog called "Pearl of the Prairie," which I assume is his/blog.
Anyway, here's what they wrote:
I come from a severely Baptist background; attending church four times a week, twice on Sunday, all holidays, Vacation Bible School and Church Camp. We were scared of becoming worldly, and so sermons and Sunday School discussions had topics like whether a Christian should play cards or attend movies. The consensus was those are a sin. Ditto most TV shows (unless they were ones your Dad guiltily enjoyed, like 'Laugh-in"), magazines and music. I joined a cult group at 16 so legalistic that we had to cover our ears in a rare visit to a mall to avoid hearing the secular music from overhead speakers.

Anything new or different was suspect, and probably satanic. I was discouraged from attending college, as the devil would take over my mind with all that worldly education. My parents were shunned by some of their church friends when it was discovered they saw a chiropractor. The church members identified chiropractors as 'Eastern' in practice and so of course, not Christian. See a chiropractor and soon you'll be into yoga, tantric sex, and the homeopathic section of Vitamin Cottage. After that, it's a slide into liberal politics and voting for Obama.

That's how it starts. There's a demon behind every 'Downward Dog' pose.
Awesome, right?
It's so easy for so many of us to hold in disdain this brand of Christianity. And there are certainly valid reasons to question the advisability of such strident seclusivness.(Obviously.) But I think we do ourselves a disservice if we fail to acknowledge the ways in which such unyielding conviction and depth of practice are also compelling to us.
This is the kind of faith that in about fifteen minutes would chew up and spit about just about any Christian I know. The people in my church start markedly fidgeting if the sermon goes three minutes too long. I know I do.
When/if we disparage the kind of fundamentalism this writer describes, what we're in essence saying is that those who adhere to it are stupid, that they're incapable of subtle thought, of knowledgeable discernment or reasoned analysis.
That's the easy judgment, for sure.
But shouldn't we also, sometimes, if only for a moment, and if only to ourselves, acknowledge the possibility that maybe they know a little something we don't?