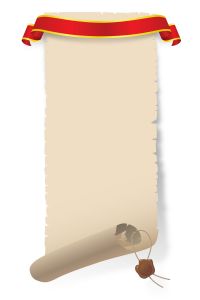 [Update: I'll leave this post up through today–being July 20, doncha know–and then be sure to get these blogs onto my blogroll ASAP. Probably take me … I dunno. Day, maybe. Whatever. But I'll get 'em done. Cuz you know how I do.]
The other day I finally got around to explaining why I don't keep a blogroll. (You can see that explanatory note if you scroll down the right-hand column a bit lot.) But ever since I put that up I've been feeling a little weird about it, and tonight I thought, "That's not really fair. People blogroll me. So what if some people's blogs aren't that great, or they stop writing them, or whatever? A lot of the blogs your readers keep are great. Just put 'em all up, and let people poke around 'em if the wanna."
That's better. So now I'm going to build a proper blogroll.
If you would like to be included on it, please send me the name of your blog, followed by its url. Put it as a comment to this post.
Except not everyone will see this post. Most people who read my blog don't read it every day. How will I get the word to those people that I've done this after this post is history?
Oh, well. For now, this (I hope) will at least be a start.
Send 'em on! I read a lot of your blogs; I might as well do what little I might to introduce them to others. Thanks!