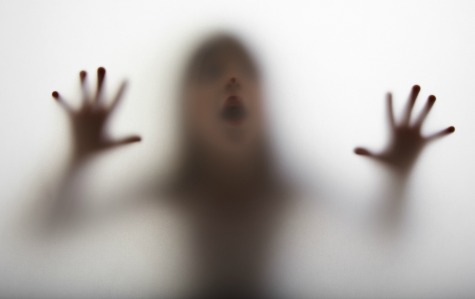 As a young adult I was locked against my will in a state-run mental institution. It was a place so hellish that (for just one example) the drug-addicted "mental health technicians" who were left alone to run the place on weekend nights rented the institution's patients to local deviants and violent perverts who would come in, fork over forty dollars cash, and then be left alone with their mental patient of choice to victimize in whatever they wanted.
And they wanted to do lots and lots of terrible things, all night long.
Guess where they tortured their victims? In the place's tiled shower stalls. All that running water, don't you know. All those drains for easy cleaning. All those pipes and fixtures for chaining people to.
I was also tortured in that place. On several occasions (and, again, this is just one example) I was pumped full of Haldol, strapped face down by my hands and feet onto a metal bed frame in a freezing cold room lit by yellow, flickering, humming fluorescent lights, and left like that for over 24-hours.
Strapped down tight and drugged as I was, one of my main concerns was literally choking to death on the great volumes of my own drool caused the Haldol. While lying there, spread-eagle and unable to move, I listened to the storms of screams and wails of the violated patients coming from the nearby shower room.
Throughout one such night I also listened, for hours and hours, to a guy strapped down like I was in the room beside mine, as, screaming and crying, he chewed all the way through his grungy bed mattress, which, like mine, was encased in clear, thick, dirty plastic.
The reason I got strapped down most weekend nights was to prevent me from interfering with the night crew making their extra money by selling mental patients to sexual sadists.
Ever tried to fight after you've been held down and jabbed in the thigh with a hypodermic filled with Haldol or Thorazine?
Don't. You can't win a fight like that.
When this happened to me I was nineteen years old. I was in the asylum for six weeks—which was as long as they could legally hold anyone against their will. The particular place I was in was so bad the state shut it down about two months after I got out of there. If you know anything about state-run mental institutions, you know how bad that means it was.
At the time of my "arrest" I had a great, well-paying job. I had a beautiful apartment overlooking the ocean. I had friends. I was taking guitar lessons, actively doing photography, writing. I had a life. I wasn't crazy. The cops had picked me up in a park I was walking through one night after getting off the graveyard shift at the local factory where I worked.
As I learned once I was there, whenever the people who ran the mental "hospital" had a vacant bed, they called the cops to pick someone up to fill that bed, because they weren't about to go without the $800 per day Medical paid them for every occupied bed.
They'd have an empty bed; they'd call the cops; the cops would pick up and bring in anyone who seemed a good candidate; and, for at least six weeks, the hospital would keep the people whom no one came to claim.
And one unfortunate night I was one of those who got picked up. And since there was no one to come rescue me—my family had long since scattered and wouldn't have cared anyway—I was stuck in the "hospital" for the full six weeks. (I got out because, after six weeks, any patient taken off the streets can petition to get a hearing before a judge. I was granted such a petition. One hour before my court time—to which I was looking exceedingly forward—two burly orderlies burst into my room and literally threw me out the back door of the hospital, into sunlight so bright it knocked me blind. The "doctors" who ran the hospital weren't about to let me talk to a judge.)
I share this by way of perhaps giving my readers some insight into (just one of, actually) the reasons that I'm maybe particularly geared towards those who have been unfairly victimized.