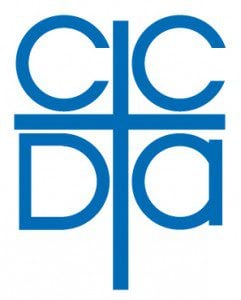 Ten years ago, when we were starting a little community in Durham, NC, that wanted to take Jesus and justice seriously, we went every year to the annual conference of the Christian Community Development Association. Back then, a long weekend with two thousand people who were walking the same journey felt like an oasis. We never missed it.
About that time, Charles Marsh, a great theologian and historian at the University of Virginia, published his book The Beloved Community: How Faith Shapes Social Justice from the Civil Rights Movement to Today. With good research and compelling story-telling, Marsh connected the dots between Martin Luther King, Koinonia Farm, the Student Nonviolent Coordinating Committee and CCDA. What happened to the civil rights movement after 1968, Marsh asked? It didn't die. It went underground, off the radar, and continued doing the long hard work that thousands of faithful souls had been doing before 1955.
CCDA is coming to North Carolina next year, and we're excited to host thousands of people who are connecting Jesus and justice in their communities and around the world. But CCDA isn't the only place where this conversation is happening today. I counted over a dozen national gatherings last year–some of them larger than CCDA–where justice was at the center of the conversation about what faithful Christian discipleship looks like in our world today.
It's an exciting time. But any time something that's difficult becomes popular, it runs the risk of being watered down, co-opted, and sold cheap. The cross, after all, was transformed from instrument of torture to a piece of common jewelry.
I'm delighted that people are eager to hold Jesus and justice together with their whole lives–especially white evangelicals, to whom this is news. But I'm sure that we who have neglected justice for so long cannot learn to practice it well without listening closely to our sisters and brothers who've known Jesus while suffering injustice.
We cannot have a justice movement in 21st century America without learning from the black-led freedom struggles of the 19th and 20th centuries in this country.
This is why School for Conversion has decided to make 21st Century Freedom Rides a central piece of our public education program moving forward. And it's why I'm devoting two weeks this summer to teaching a seminar on the East and West coast for people who are eager to drink from the wells of wisdom that America's black-led freedom movement offers.
While the first week at Duke is already full, Carey Theological College, who's hosting the July 8-12 seminar on the West Coast (Vancouver, BC) tells me we still have spots available. You can learn more here. Would love for you to join us. And help us spread the word.
Wherever we are, following the Jesus Way, may we press on in the struggle. "We who believe in freedom cannot rest."