As I prepared to enter the NC Legislature last Monday with hundreds of fellow citizens who are deeply concerned about how policies coming out of our General Assembly are harming our most vulnerable neighbors, I was glad to see Leigh Bordley, a member of our school board in Durham. I'm grateful for the work she's doing for all kids in Durham (including mine). But I was moved by her testimony about why she, as a Christian, knew she had to go to Raleigh for Moral Monday.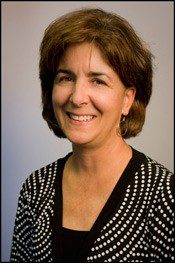 When a friend of mine told me about her experience of being arrested on May 13th, it was the push I needed to do the same thing. I had read about the Moral Monday protests and intended to go – but in a general, amorphous way. Once I talked to my friend, I made a plan to go the following Monday. I was eager to go express my disappointment and outrage about the bills being proposed and passed in the General Assembly.  I am blessed to have representatives there who represent my views; the only downside to this is that I have no one to complain to or try to sway when legislation I don't agree with is being considered.  Participating in the demonstration was one way to have my voice heard and at least be a warm body that could be put in jail.
I am a member of the Board of Education for Durham Public Schools, but I did not go to speak to the Legislature as a board member. I went as a Christian, as a product of the public school system of NC, and as a mother.  I went to speak on behalf of the children in Durham who I claim as mine – especially the 27% of children who live below the poverty line. It is these vulnerable children – the least of these – who will be hurt the most by the policies being promoted by the majority in this General Assembly. These children are depending on our schools to become educated citizens who can contribute to our state.  We must not abandon them.
There is legislation currently being considered called the Opportunity Scholarship Bill. What this bill represents is an opportunity for transferring $100 M from our public schools to private companies that run private schools. Once this funding from the public follows these students to private schools, the public will have no way of monitoring its impact. These students will not take standardized tests and their teachers will not be subject to the strict accountability standards public school teachers are held to. At the same time the General Assembly is assigning letter grades to our schools in their zeal to hold schools accountable, they want our public funds go to private schools where there will be no accountability at all.
I have a hard time knowing exactly which policies of this Legislature to challenge because the list (of issues I disagree with) is so long, but the theme that unites the Forward Together movement is our objection to taking resources from our most vulnerable citizens and giving them to private companies. These policies don't represent the good people of North Carolina. They don't represent the NC I grew up in, and they don't represent the NC I want to leave to my children.
Throughout this week, the Forward Together Campaign is on a state-wide tour, telling stories like Leigh's in local communities and inviting people across the state to join a mass mobilization on the Bi-Centenial Mall in Raleigh at 5pm on June 3rd. Tomorrow's stops are listed below. Follow the The Everyday Awakening for testimonies and tour schedule.
Northhampton/Halifax Counties
Mount Hope Baptist Church
606 Atherton St., Jackson
Wed., May 29 at 10 AM
Orange County
Peace & Justice Plaza
179 E. Franklin St., Chapel Hill
Wed, May 29 at 12 PM
Pasquotank County
Cornerstone Missionary Baptist Church
501 S. Martin St., Elizabeth City
Wed., May 29 at 6 PM