The growing movement of people who are putting their bodies on the line to resist the regressive policies of North Carolina's legislature made the front page of yesterday's Washington Post. Quoted in the article is Professor Derick Smith from NCA&T University, who has insisted that the Forward Together campaign's objections are not simply the partisan politics of liberals verses conservatives, but rather a very conservative reaction to extremism in defense of the state's Constitution. His argument is important because it is the legal justification that makes the civil disobedience which is happening civil. Hundreds of people are willing to break a minor law to highlight the fact that our state's most basic laws are being broken by our elected officials. Professor Smith explains why in his own words.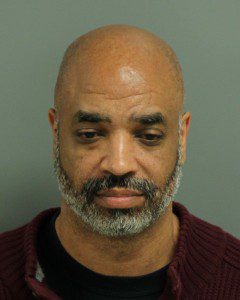 On May 13, 2013, I decided to engage in non-violent civil disobedience in Raleigh because it was obvious that North Carolina is under the control of corporate lobbyists who bribe our legislators and write legislation that many of the representatives never read, debate or inform their constituents about.
Article I, Sec. 12 of NC State Constitution reads:
"The people have a right to assemble together to consult for their common good, to instruct their representatives, and to apply to the General Assembly for redress of grievances; BUT SECRET POLITICAL SOCIETIES are DANGEROUS to the LIBERTIES of a FREE PEOPLE and shall not be tolerated."
Although the first clause could be rightly interpreted as to render the arrests of the Moral Monday protesters unconstitutional, it is the second clause about secrecy that may be most compelling.
President John F. Kennedy warned us about this very danger many years ago, implying that such secrecy is itself un-American.
He stated that "The very word 'secrecy' is repugnant in a free and open society; and we are as a people inherently and historically opposed to secret societies, to secret oaths and to secret proceedings. We decided long ago that the dangers of excessive and unwarranted concealment of pertinent facts far outweighed the dangers which are cited to justify it. "
Yet there is a 413-page budget bill that only a few of the NC General Assembly Senate leaders had seen before its release late last Sunday night.
Once again, someone other than the legislators are writing North Carolina's legislation in SECRECY. We suspect that it is the American Legislative Exchange Council (ALEC).
We are painfully aware that the Senate budget would shift taxpayer dollars to a controversial religious based group that trains workers at so-called counseling centers that provide misleading information about abortion to vulnerable women. It will provide $770 million dollars in TAX CUTS for millionaires, gut public education and eliminate 5000 jobs.
The budget denies Medicaid to low-income pregnant women and instead provides a subsidy for private insurance. Poor women will be forced to somehow finance several thousand dollars in order to access quality prenatal health care.
But there has been not a single moment of debate nor a second of public hearings on the proposal to cut the number of slots for NC early childhood education by 7,500 over the next two years (the actual number is much more than that because the budget does not renew funding for 5,000 slots added  last year).
Nor has there been one second of committee debate or public hearing on the proposal to deny vital preschool services for more than 17,000 at-risk four year olds.
In addition, there has been no time in committee or debate on the Senate's decision to slash funding for Smart Start by 40 percent or to discontinue the state's  public financing system for appellate court judges.
This Senate budget has, and I'm not making this up, a provision to penalize with higher vehicle registration fees the owners of hybrid vehicles! This provision, when examined further has no public benefit at all. It either is intended to punish citizens who want to be more energy efficient or it is there to satisfy the demands of the lobbyists for global climate change denial and big oil interests.
It is time to reclaim DEMOCRACY for the citizens of the state. No one in this state Republican or Democrat voted for ALEC to govern us. I firmly believe that North Carolinians ought to govern our state; that our representatives ought to represent North Carolinians; that those representatives have a high moral civic obligation of trust to debate, inform and listen to the public that entrusted them on their behalf; that they should reject the unethical backroom wine-and-dine junkets to Florida that the out-of-state corporate lobbyists use to bribe them into drafting cookie-cutter legislation designed to attack the poor, workers, public education and voting rights.
No legislature, in any state, in these tough economic times should shift the tax burden to the people who can afford it the least while providing tax cuts to millionaires.
Either we will allow our democracy to further degenerate into plutocracy or will we reclaim the processes which characterized North Carolina as always striving to become a free and progressive southern state that other southern states should want to emulate.
So I call on every citizen of the state to continue to meet with us in Raleigh at the State Legislature to INSTRUCT our REPRESENTATIVES and to APPLY to The GENERAL ASSEMBLY for the redress of our grievances, for none of us should tolerate SECRET POLITICAL SOCIETIES, such as ALEC drafting our legislation for it is dangerous to our LIBERTIES as a FREE PEOPLE!
Because the Legislature is not meeting today, in observance of Memorial Day, the Forawrd Together Campaign is using this week to launch a 25 county tour of North Carolina, beginning tomorrow morning in Raleigh. Schedule for tomorrow is as follows. Check back for undated info and more personal testimoies throughout this week. Next Moral Moday protest in Raleigh is scheduled for June 3rd, 5pm on the Bi-Centenial Mall.
Wake County
Martin Street Baptist Church
1001 E. Martin St., Raleigh
Tues., May 28 at 10 AM
Wilson County
Calvary Presbyterian Church USA
209 N. Pender St., Wilson
Tues., May 28 at 2 PM
Nash/Edgecombe Counties
St. James Baptist Church
527 E. Thomas St., Rocky Mount
Tues. May 28 at 7 PM