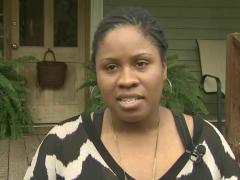 Across the country communities will gather for block parties tonight, leaving porch lights on and celebrating the partnerships that make safe and livable communities possible. Since moving to Walltown ten years ago, we've participated in National Night Out, and we will again tonight.
But National Night Out feels different this year.
Since last year's block party, we've held a community forum on racial profiling that the police refused to attend. Since last year's block party, George Zimmerman has been acquitted. Since last year's block party, we've been meeting regularly with folks from Walltown and other low-income neighborhoods to talk about our concern for black and brown youth.
And this: just over a week ago, a Durham police officer shot a man across the street from some friends who've been part of these conversations. We met yesterday to articulate our concern.
Below is the statement that our group of concerned citizens made together.
Statement of Concern from Citizens of Old East Durham and Walltown

On Saturday morning, July 27, Jose Ocampo was shot and killed by a Durham police officer on the 800 block of Park Avenue. Though Chief Lopez has publicly defended the actions of his officer, we have listened to those who heard and saw what happened and are compelled to make a public statement of concern.

Most immediately, we are concerned that a man may very well have been senselessly killed in the presence of many witnesses and his killer is still free. Such a violent act rips the fabric of trust in any community. We are concerned because we fear for our families and our neighbors.

In this case, however, the killer is not an outlaw, but rather an officer of the law. As a community, we invest an incredible degree of confidence in uniformed officers, giving them authority to patrol our streets, to stop moving vehicles, and, with a magistrate's order, to even forcibly enter our homes. Such authority depends on a basic trust. As a community we need to believe that police officers are, in fact, there to protect and to serve.

As with all human institutions, a police department is subject to individual failures. People make mistakes, for certain. Sometimes, mistakes are evidence of broader issues. For this reason, the public trust in any police department depends upon internal processes of review. We are concerned that Chief Lopez spoke publicly in support of his officer before the investigation was complete and without apparent curiosity as to what may have happened beyond what his officers told him. We are, furthermore, concerned that no one who witnessed the shooting finds the Chief's public account of the events credible. We will not, at this stage, characterize the death as unjustified, murderous or otherwise. We wish that Chief Lopez had shown similar restraint.

If this were an isolated case, we would be concerned. But it is not. As citizens of Durham's Old East Durham and Walltown neighborhoods, we have been meeting for months because we were already concerned about the over-policing, racial profiling, and intimidation that Durham police officers regularly practice in our neighborhoods. We have met with Chief Lopez to discuss this and he has assured us of his concern. But he has refused to attend our community meetings on the topic. Furthermore, he has not communicated to us any plan for how his department plans to address the grave lack of trust in our neighborhoods.

We join hands across our neighborhoods in Durham to insist that our system of enforcement and criminal justice must change. Given the lack of trust, the police have a responsibility to gain the trust of our communities. We refuse to accept the assumption that poor neighborhoods populated by people of color must be managed as problems. People have problems in every place. But people are being treated like problems by the police in our neighborhoods. This posture makes Durham less safe for everyone.

On this eve of National Night Out, when scores of officers will be at neighborhood block parties shaking hands and giving out stickers, we join together to express our deep concern. Yes, we want the police to partner with our communities to ensure safety for everyone. But this is not happening in Walltown and Old East Durham, and we, suspect, elsewhere. Because trust, the fundamental basis of partnership, is lacking, we cannot remain silent.

Ernest & Camryn Smith, Old East Durham Residents
Aliyah Abdur-Rahman, Old East Durham Resident
Jonathan Wilson-Hartgrove, Rutba House
Rev. Robert L. Daniels, St. Johns Missionary Baptist Church