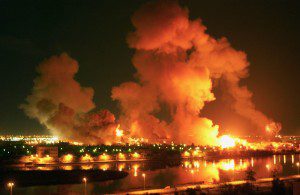 Eleven years ago, as the US was bombing Iraq, some friends of ours hit a piece of shrapnel near a place called Rutba and almost died in the ensuing accident. The doctor who saved them said, "Three days ago your country bombed our hospital, but we will take care of you."
They were saved by the Good Iraqi, and we've been trying to learn the hospitality they taught us ever since at Rutba House. Looking back this anniversary, this poem was the best way I knew to say what I've learned and am learning still.
Lessons From the World on Following Jesus

Jim said to me when I first met him,
"Maybe the most faithful follower of Jesus
in the 20th century was a man who
did not call himself a Christian."
Then he told the story
of Gandhi's experiments in truth.
"Living Christ means a living cross;
without it life is a living death."

We stood outside the hotel in Baghdad
saying goodbye, maybe forever.
Jim looked with laughter in his eyes and said,
"It's going to be a wonderful day."
At Rutba the Good Iraqi showed us
what God's love looks like
in the middle of a war.
And we were changed.

My mama told me truth is a man
called Jesus, and life is knowing Him
a little more each day.
I've never doubted she was right,
but I've seen more of Jesus in
the life of a Hindu satyagrahi,
in the embrace of a Muslim doctor,
than in most Sunday morning meetings.

Maybe this troubles you, I don't know.

(I'll admit is has bothered me.)
But I think of the magi, following
their gods in the stars to the crib
of a child whose people did not know him
though their Scriptures had foretold his birth.

And I recall how I learned that story,
playing the part of a shepherd boy
in a Sunday morning program when I was six.
I remember my mama, smiling.
I remember Jim's eyes, laughing.
I remember meeting Jesus in the desert,
being saved.