Intro…
Well, I'm a week late on posting this, but better late than never 😉 I'm currently on vacation in Florida with my family and I haven't really been using my technology a ton, other than to post some pictures and check e-mail once or twice a day. This morning, I work up around 6:45 am, made my self a cup of coffee and snuck out to the balcony to spend some time with the Lord, catch up on messages, and finally publish this post. I hope it encourages you.
Actual post 🙂
I'm writing this from 30,000 feet in the air. Yes, I'm currently on an airplane headed for Orlando, Florida where I'll meet up with my family to enjoy some glorious time away. 
My heart was overjoyed when I discovered that my seat was by the window, just over the wing of the plane. My favorite location. As we took off from D.C., a storm was beginning to brew. Flying out of Ronald Reagan airport is one of my favorite things, because the airport is in the heart of D.C., and we fly over the monuments as we head out of the city.
After hitting some turbulance on the way up, we finally settled at a leven height above the clouds. 
My eyes were immediately enraptured with God's glory.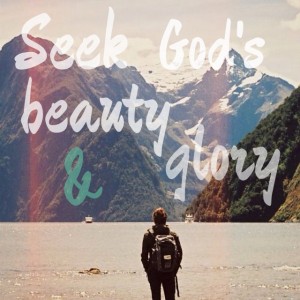 Off in the distance lightening was dancing in the sky. What a unique perspective to enjoy the lightening flying parallel to it, instead of looking up. After flying for another 20 minutes, stars began to sprinkle the sky, and suddenly, a full moon made an appearance with such glory and beauty. My breath was taken away, as I beheld one of my favorite parts of God's creation. It felt so close, as if I could jump out the window, I would be able to touch it.. 
I love God's creation.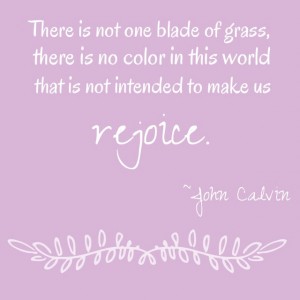 Do you ever stop and think about the sheer amount of joy the Lord had in creating the world? He didn't have to design such beauty, but He chose to captivate us with His glory on display through creation. Even though we live in a fallen world, it's still filled with God's glory. 
Beloved, the beauty that my King uses to rapture my soul with delight points to Himself. My automatic reaction is to find joy in Him, and to praise Him for His glorious creation. Creation says something about the Father. Namely that He is ultimately good, beautiful, and a God of restoration and redemption.
May you seek out God's glory.
You won't have to look far.
– Close your eyes and listen to the wind.
– Allow the sunshine to soak into your skin.
– Pick a flower and smell the fragrance.
– Stargaze in an open field.
– Watch the sun make its glorious appearance in the morning.
– Listen to a bird sing.
– Watch the waves crash upon the shore of an ocean.
– Observe a mother taking care of her young child.
– Walk through a forest.
– Smell fresh air.
– Stroll through a garden.
Can you see how The Lord has given us beautiful remindes of Himself all around us? Slow down and search out the beauty He has richly poured out in creation.