I have an exciting announcement!
I'm Moving!
I haven't shared this information with a ton of people yet, but I'm very pleased to announce that I'll be moving from Maryland right into the heart of D.C.
When I accepted my position at Concerned Women for America last summer, I was invited to move into a house in Maryland with three girls I went to college with.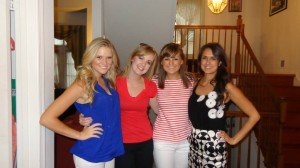 My how time flies!
It's been a year since I've moved and started working in DC. In some ways, it's absolutely flown by, and in other ways it feels like I've been here forever.
My home has been in Cheverly, Maryland for the past year. While I've thoroughly enjoyed living with some of the sweetest and best roommates a girl could ask for, my life is in DC.
My Job
My Church
The majority of my friends
Where I volunteer
…etc
Thankfully the home I've been living in is a 10 minute walk to the metro. However I have to leave the house approximately an hour early anytime I'm going anywhere, and walking home from the metro at night isn't exactly the safest thing. I've been praying for awhile that the Lord would allow me to move closer into the city. All of the apartments on the Hill were well over $1,000 rent, and my non-profit salary couldn't afford that. One day an e-mail popped up in my inbox about an apartment right across the street from the church I attend. (I'm a member at Capitol Hill Baptist Church). After quickly scanning the e-mail and noticing that rent was $200 cheaper than what I'd told the Lord I could afford, I scheduled a meeting with the house. I immediately fell in love with the apartment, and just a few days later, was invited to move in.
Isn't it sweet how faithfully the Lord took care of me? He didn't have to provide a house for me on the Hill, I was fine where I was, but He sweetly chose to give me a beautiful new home!
I will officially move to the Hill on Tuesday!
This adorable house has been my home the past year, and is filled with some sweet memories.
Late night heart to hearts with the rommmates
Setting off the fire alarm attempting to cook
Movie nights with friends
Allowing friends from all over the country to come visit the "Cheverly Inn"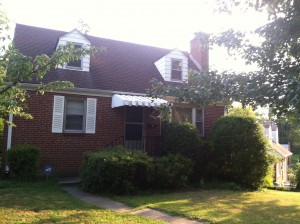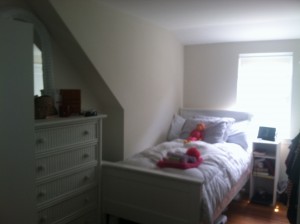 I'm excited to be living 7 blocks from the Capitol.
I'm excited to have a 20 minute commute in the morning.
I'm excited to live right across the street from the church.
I'm excited to have more of a community around me.
I'm excited to be closer to my favorite coffee shop.
I'm excited that my new running route will take me past some of the prettiest places in DC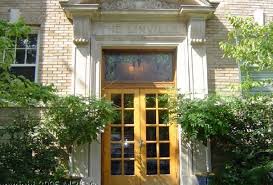 Farewell Maryland.
Hello Capitol Hill.