It's that time again. Another month has come and gone, and I'm here to tell you all about the joys of June!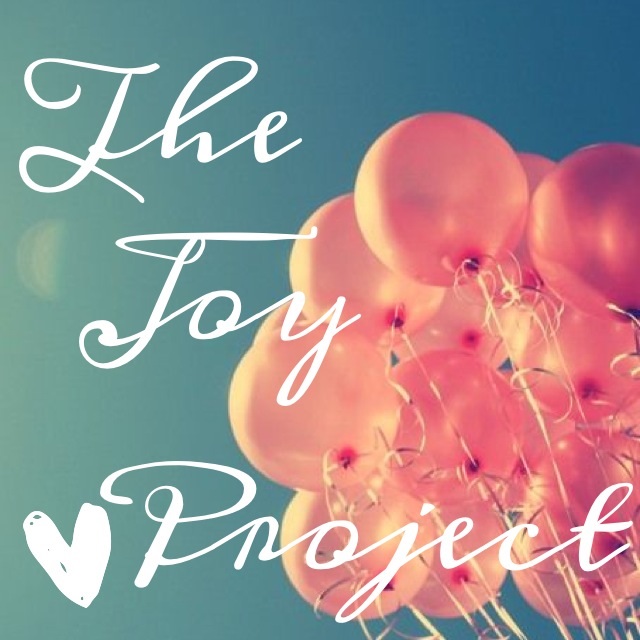 Unfortunately I didn't get around to writing and publishing my May Joy Project. My sister got extremely sick the end of May (she's still sick), so I was obviously preoccupied with that. The month of June has been a hard one. My heart has been aching with things going on at home and wondering whether or not my precious sister's body will be okay. The Lord sweetly took care of my heart, even though I've been wrestling a lot this month.
Here are June's Joys…
1.
Coffee <3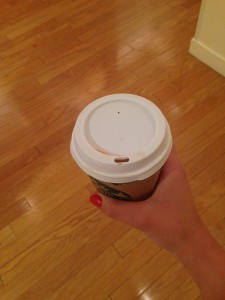 2.
This quote…
"Job never saw why he suffered, but he saw God, and that was enough."
3.
I skyped with my precious sister for about an hour. It was wonderful to be able to see and interact with her. Praise the Lord for technology!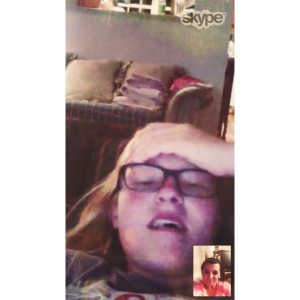 4.
This devotion from Charles Spurgeon about waiting on the Lord.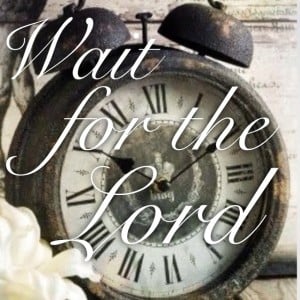 5.
Today was the 10 year anniversary of the death of President Ronald Reagan. While I'm not joyful that he passed away, I'm thankful that the Lord gave America such an incredible man to lead the country!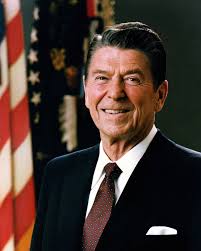 6.
I sat down with one of the elders at my church to talk about things with my precious sister. My heart has been in turmoil, and I want to suffer through these trials well. It was good to discuss what that practically looks like.
7.
Spent some time outside the Library of Congress with my journal.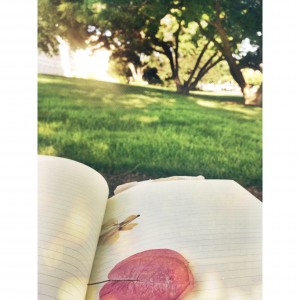 8.
Good reminder from church:
You will never scare God with the truth of your heart. Pray honestly.
9.
Threw a birthday party for a friend. After dinner, a few of us walked around the Capitol, watched votes for awhile and laughed quite a lot! 🙂 My friend went to Liberty, and while we didn't know each other there, it's always fun to have another LU buddy in D.C.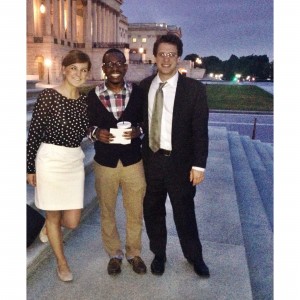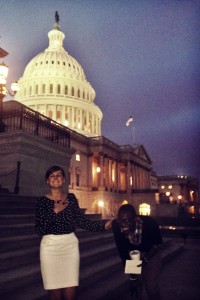 10.
A big part of my job at Concerned Women for America is talking on the phone with our leaders. Typically I pray with them at the end of our phone conversations. Today one of our leaders prayed over me. It was such a sweet thing to have someone who I've never met in person lift me up before our Father.
11.
Our interns at the office make me smile 🙂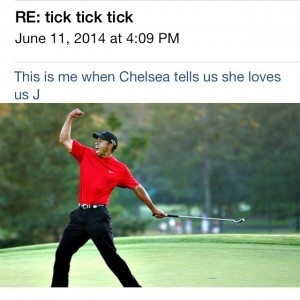 12.
I wrote a piece for Father's Day and The Gospel Coalition published it.
It was such a special moment, because I'd written and submitted it without telling him. I called him that morning and told him that his Father's Day present was published on TGC that morning. He cried. I cried. Definitely one of the sweetest things between a Father and daughter.
(Read my piece here)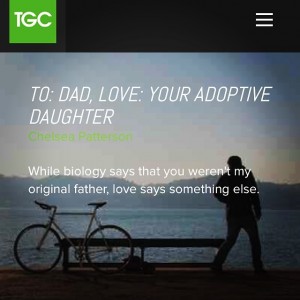 13.
The words of one of my favorite hymns encouraged and strengthened my soul.
14.
A group of people from my church invited me to come on a day beach trip with them.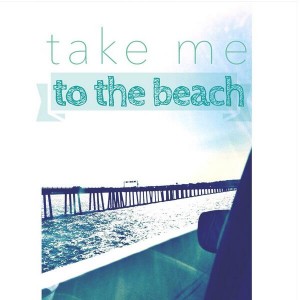 Oh how happy my heart was to spend a day in the sun, playing beach volleyball, frolicking in the waves, tanning, spending time with friend and relaxing! Absolutely perfect day!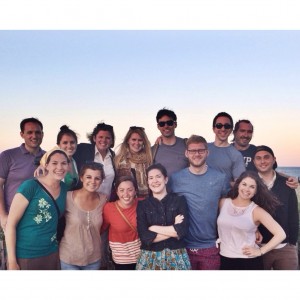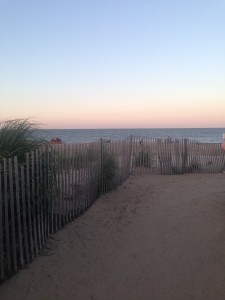 15.
Happy Father's Day to the best daddy a girl could ask for!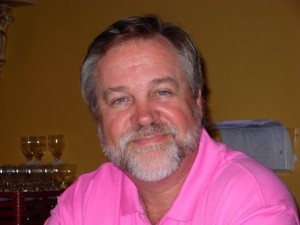 16.
A sweet friend from church sat down and helped me with my budget. She walked me step-by-step through all of the things I needed to have in place to make sure that I'm acting with wisdom with my finances. While I'm not terrible with my money by any means, it was extremely beneficial to have her teach me things I wasn't aware of.
17.
Today was a very sweet day! 🙂
My Daddy sent me a Starbucks gift card – just because!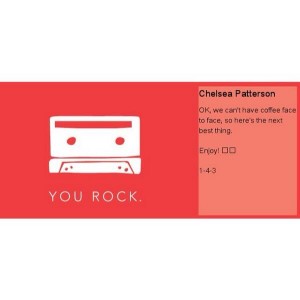 Speaking of sweet… 😉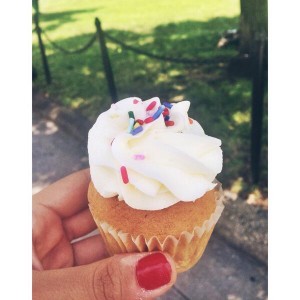 18.
I headed to the airport bright and early for a work trip to Illinois.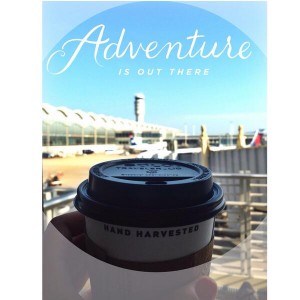 Boy – the trip out to Illinois was one for the books. What was supposed to be a two hour layover in Cincinnati turned into a seven hour layover, due to bad storms in Chicago. Finally we made it to Chicago, but we had to sit on the runway for an hour, because it was storming so bad. Once inside, it took us an hour to get the luggage, once again, due to storms. We were supposed to drive 2 and a half hours west, but by the time we were ready to head out, it was still pouring rain and dark. So my boss and I sat on the airport floor looking up hotels in the area. Thankfully it all worked out! 🙂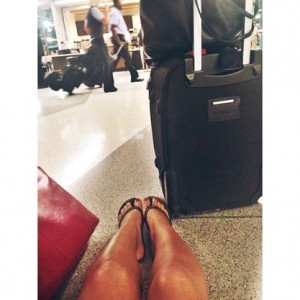 19.
We awoke bright and early the next day and headed out to Freeport, IL to meet and train our new area director.
Doesn't this look like a scene from Little House on the Prairie?!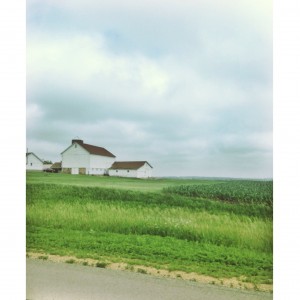 We spent the day training our new director. While most of the day was work, we did manage to see a pretty neat statue. Freeport is home to the famous Lincoln Douglas debate! So we got to visit the place where it occurred and snap a picture!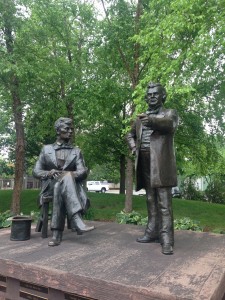 20.
We drove back to Chicago. I couldn't get over how incredibly beautiful the drive was!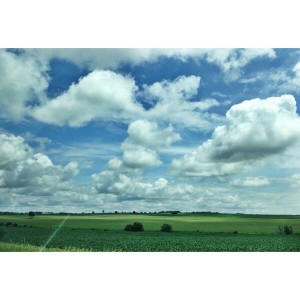 21.
Flying is one of my absolute favorite things to do!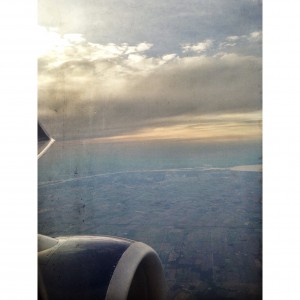 22.
World Cup!
Go USA! (We tied 2-2)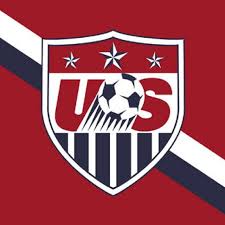 23.
I attended a meeting on Capitol Hill with some Christian leaders who on the front lines in their particular fields. It was neat to hear the discussion between different leaders on the topic of "The Future of Faith in America".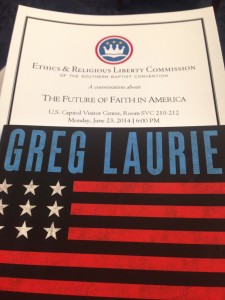 24.
My office went to the White House to pray for Meriam Ibrahim's release from prison in Sudan. (Thank the Lord she's since been released!)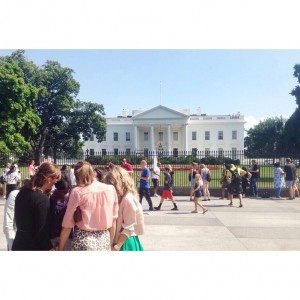 25.
This video might be the funniest thing I've seen in a really long time. It's only 54 seconds. Trust me, you'll want to watch it! 🙂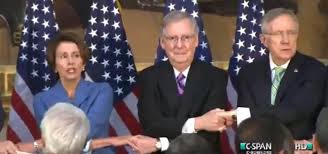 26.
We headed over to the Supreme Court to see if the Hobby Lobby decision would be released.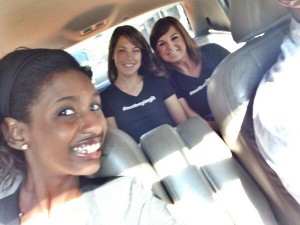 (The Hobby Lobby case would be a landmark case for religious freedom) No Hobby Lobby decision came down today, however there was a case about buffer zones at abortion clinics in Massachusetts. The Court ruled in our favor, so we celebrated a huge pro-life victory!
Oh, and I made it to the headline of Politico! 🙂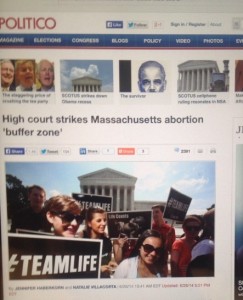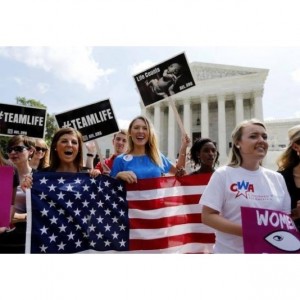 27.
I had dinner with my "DC brother" and a friend from Liberty. After dinner we walked around. I took them by my office, and then founded "Concerned Men for America" 🙂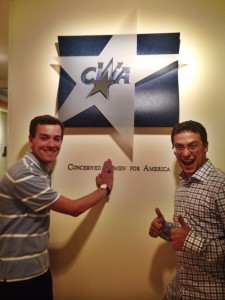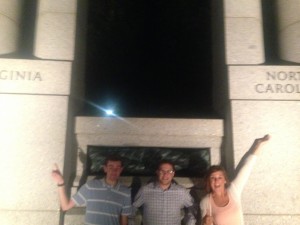 28.
One of my friends is fixing to go to grad school in the fall, but he's traveling around Europe with his sister first. A group of us threw him a good-by party and enjoyed some time together! What a fun evening!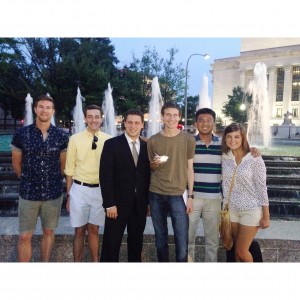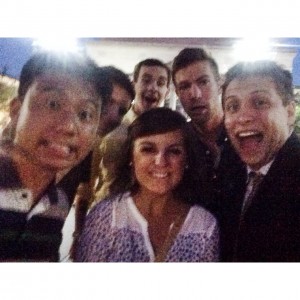 29.
I finally finished watching all of the Star Wars movies. Until this summer, I'd never seen any of them! (I guess I grew up under a rock!) A dedicated group of us has been watching them and we finally finished all of them!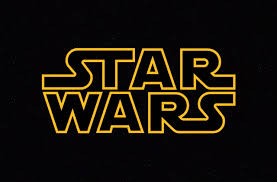 30.
I headed back to the Supreme Court bright and early. We knew the Hobby Lobby decision would be today.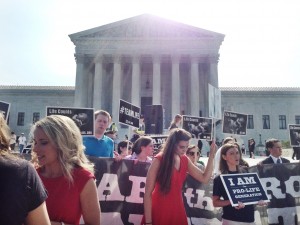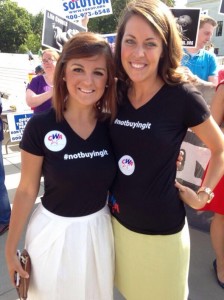 Unlike the other day when we were at SCOTUS (Supreme Court Of The United States), there was a lot of opposition there. Thankfully a group of pro-lifers had arrived at SCOTUS at 5:00 am to claim the ground at the steps. When I arrived, the place was swarming with media, sounds of chants were heard from both sides, and there was an excitement in the air.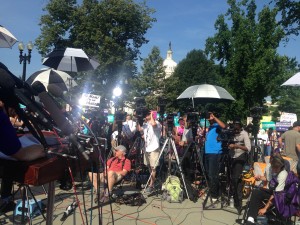 We rallied until 10:00 am, when the decision was supposed to be passed down. Two decisions were ran down before the Hobby Lobby decision. The crowd hushed as the final runners dashed out of the Supreme Court and raced for the reporters. Someone shouted, "Hobby Lobby Wins!" and the crowd went wild!!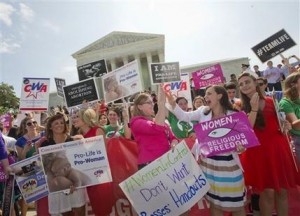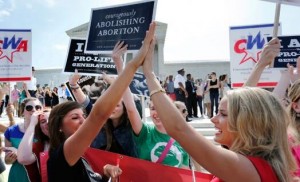 This has to be one of my favorite pictures of the day! The female lawyers who fought the case celebrating!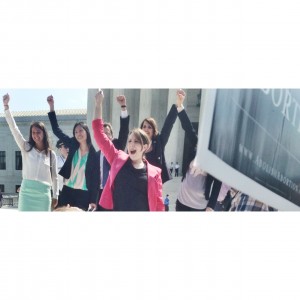 It was surreal being at the Supreme Court for such a historic court decision! Definitely one of the moments I'll tell my grand kids about!
Also, I was in a few pictures that made national and international headlines! I didn't do anything extraordinary, I was simply in the right place at the right time! But it was neat to be a part of history!