7 o'clock came and went….
No one came.
7:15 rolled around…
Still no one.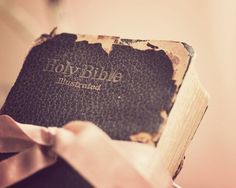 I chatted with the volunteers and gave them a tour. It was the first evening of the Bible study I'd started at the local pregnancy center. Eight volunteers arrived ready and eager to serve. After half an hour of no one showing up, I allowed most of the volunteers to go home.
7:45…
One person arrived.
Bible study was held for the one lady that came. Her four children played upstairs with the volunteers while I shared my testimony and chatted about the Gospel. After the goodbyes and thank yous were said, the room was straightened, and I was locking up the center – disappointment set in.
Hours of preparation had been poured into that one evening:
Finding a building

Asking people to volunteer their time

Putting together a Bible study

E-mails and phone calls
Expectations were that the women would come bouncing in the center, ready to hang on every word of the Gospel spoken. Hey, at the very least it was free babysitting for an hour. Why didn't more people come?! After a long phone call with my mom, I went to my Father in prayer.
Lord, I thought you put this Bible study on my heart. I thought you were going to bless it. I thought it was going to be a success.
I thought more people were going to come.
As my heart came to terms with my perceived failure and I was honest with the Lord about my frustrations and disappointments, He gently whispered into my soul…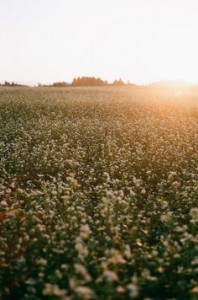 Daughter, you gave me this Bible study in the beginning. You placed it in my hands, and then immediately snatched it back out. Trust me. I will bring who I want to be there, and keep away those who should not be there. Your job is obedience to Me. I called you to this Bible study, but more importantly I have called you to faithfulness to Me. Will you trust me and preserver even if no one comes? Even if one person comes?
Place it in my hands, and leave it there.
Last night, three people came! My heart was thrilled to have the mom of four children, a girl my own age, and a 12 year old come to the Bible study. We spent some time chatting about Adam and Eve, sin nature, and God seeing and knowing us. Because of the small size of the group, there has been a lot of discussion among ourselves. The 12 year old girl was a firecracker and made comments almost every chance she could interject. I loved it and allowed her to share her sweet little heart. It came time for me to wrap up the study, and I asked how I could pray for my sisters in Christ. A few general requests were mentioned, but then the girl asked that I pray for her and her dad. The man who she calls "Father" isn't an active part of her life, he comes and goes as he wishes, and the precious 12 year old wanted to seek to love him well.
My heart broke.
As I prayed for the four of us last night, tears filled my eyes as the heaviness of their situations settled on my shoulders. My Father quickly took the weight upon Himself, but I know they heard the emotion in my voice as I lifted them up before their Father.
"Can I call you my aunt Chelsea?"
That sweet request was presented by the 12 year old darling.
"Of course you may!"
And just like that – I was her aunt.
She texted me later that evening….

May this precious young one know that she has someone who cares for her, someone who loves her, someone who wants her best….may she ultimately know Jesus!