Today is Good Friday.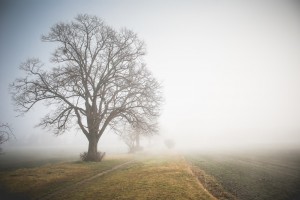 The day that Christians reflect upon Christ's death on the cross.
Why is today called "Good Friday", if it marks the day when Jesus suffered and died upon a tree.
"So he delivered him over to them to be crucified. So they took Jesus, and he went out, bearing his own cross, to the place called The Place of a Skull, which in Aramaic is called Golgotha. There they crucified him, and with him two others, one on either side, and Jesus between them." – John 19:16-18
Christ died.
Read the accounts of the Crucifixion in all four gospels (Matthew 27:32-61, Mark 15:21-47, Luke 23:18-49, John 19:16-37) Each book records Jesus being beaten, spit upon, mocked, tortured, humiliated, and slain. He cries out, "My God, my God, why have you forsaken me?" and as He is taking his final breath, He exhales "It is finished". Life left Jesus on the cross, and His body was buried in a tomb.
So, what's so good about Good Friday?
Good Friday is good because it sets the stage for the greatest day in human history – Resurrection Sunday.
Christians can only celebrate Good Friday in light of Easter Sunday. Without the resurrection, we are absolutely hopeless. Without the resurrection, we are to be pitied. While it's important for a Christian to meditate on the death of Christ, it is vital for Good Friday to be celebrated in light of the resurrection. The two events are married to one another, without the resurrection good Friday would be just another Friday. The resurrection changes everything.
Good Friday reminds us of the death of Christ.
But he was wounded for our transgressions; he was crushed for our iniquities; upon him was the chastisement that brought us peace, and with his stripes we are healed. All we like sheep have gone astray; we have turned every one to his own way; and the LORD has laid on him the iniquity of us all." – Isaiah 53:5-6
In the greatest paradox of history, the death of Christ brought life to all who choose to place their faith and trust in Him.
At the cross, Jesus took the world's instrument of death and made it God's symbol of life.
Christ's mission on earth was to bear the wrath of God upon the cross at Calvary, in order to bring glory to the Father and redemption to His people. There was no other way for the divine wrath of God to be satisfied. Christ was the only atonement for our sins.
Good Friday is cause for celebration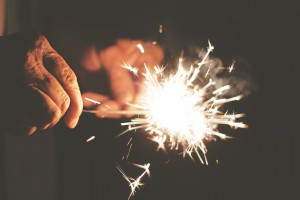 Christ split His precious blood to redeem.

Christ bore the wrath of God for the sin.

Christ provides abundant life and eternal joy.

Christians don't have to be under the wrath of God.
If Christ never rose again, Christians are the most to be pitied. But He did rise again, and He lives today. The invitation today, and every day is to repent from your sins, choose to accept Christ's atonement for you, and pick up your cross and follow Him all the days of your life. The road won't be easy, and the journey will be hard, but Christ is worth it. Christ is the greatest Treasure and He is worth laying down your will, wants, desires, and life. He has paid the ultimate price, may we follow Him.
But God demonstrates His own love for us in this: While we were still sinners, Christ died for us. Romans 5:8