Death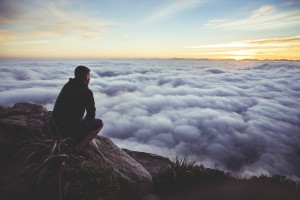 Death is a part of life. The first Adam brought sin and death into the world, and now it is a guarantee that everyone will die.
I never had a grandfather growing up, but I did have a man who, for all intents and purposes was my grandpa. He's not blood related to my family, but he loved us fiercely. He was at the airport when my parents adopted me from Romania and brought me home. He's been there my whole life, loving me and pointing me to Jesus. I received a text recently that he'd been diagnosed with stage 4 caner, a week later he passed away.
As I've been wrestling with death over the past few weeks, a glaring question  has been on the forefront of my mind…..
"How to die well"
It's a curious thing isn't it? Dying. We will all do it. Yet, many of us don't spend time pondering how to do it well. As a millenial, I often times live as if I'm invincible. I caught myself recently telling someone that I had "all the time in the world." In actuality, I could take my last breath at anytime. While many of us dream of living a long and full life, growing old with our sweethearts, enjoying our grandkids, and dying peacefully, the striking reality is that we aren't promised our next breath, much less, growing old. Cancer could destroy our body, a drunk driver could hit our car, or any number of things could happen that could end our life prematurely.  
 "
So teach us to number our day
that we may get a heart of wisdom."
– Psalm 90:12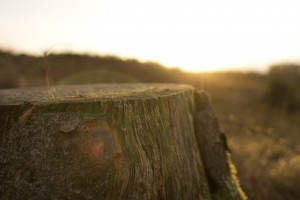 Here's the thing, we're all "dying" from the first breath we take. We don't know when our last breath will be, but we should be conscious that, on this earth, we're finite creatures. As a Christian, one day we will live forever! However, until we reach eternity we must live with the reality that life is short and fleeting. Facing the fact that you are dying, will free you up in living. I'd like to offer a few thoughts on how to die well.
The key to dying well is by living well.
All of us will leave a legacy. Our lives touch the lives of others, and have the ability to leave a lasting impact. You're name might be forgotten, but rest assured, if you've poured out your life for God and His glory, you life will have impact beyond anything you could ever imagine.
Consider the following questions as you ponder how to live and die well:
How you live today has the potential to impact all eternity.
How do you want to make a difference in the world?
How do you want to be remembered?
What kind of legacy do you want to leave behind?
Live today the way you want to be remembered tomorrow.
May the echoes of your life impact eternity.