Valentine's Day was yesterday, and my social media was flooded with pictures of people's significant others. While I'm single this Valentine's Day, I enjoyed being with my church family and getting my first massage with a girlfriend. Even thought I don't have a significant other, I'm blessed beyond belief to have a men in my life who care for me well. Instead of sharing my words, I thought it would be encouraging to share what Christians brothers had to say to women. I received input from over 30 incredibly Godly men, ranging from older married men, engaged, dating and single. I presented the following question to these gentlemen..
"If I could tell ladies one thing…."
Ladies, you're in for a treat! Above all, meditate on the great love the Father has displayed by choosing you sending HIs son to atone for our sins, and loving you with a steadfast love.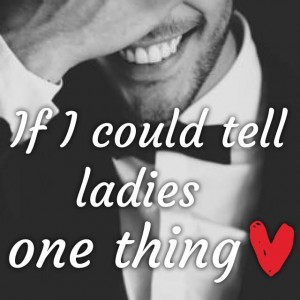 – Look for a man who is following the Lord. Look for evidence of how he is growing in knowledge of love for God. Look to his relationships with men and women in the church – in particular, whether he is submitting to authority, being discipled, and built up. This is critical.
– It's not your job to pursue, but to reciprocate.
– Stop comparing yourself to other girls.
– Many Christian men and women believe they need to have more certainty about the other person before considering dating. But as long as you both understand that the purpose of dating is to explore the potential for marriage, then I think it's completely fine to get to knowone another – and that going out for this purpose isn't' a commitment to marry.
– You're beautiful.
– Be decisive. If a guy is pursuing you, don't string him along while you consider other "options".
– Surround yourself with women you hope to emulate.
– Knowledge is attractive.
– Run after Christ as hard as you can.
– Know what you want. Don't play games. (This was one of the most emphasized points by multiple gentlemen!)
– Jesus loves you more than any man ever could.
– Look for a realistic man, not a fairy tale.
-Look for someone who will treat you no how you deserve, but love you like Christ loved the church.
– Remember that, regardless of what our culture says is acceptable, always be a lady. Audrey Hepburn will always be more attractive than Mila Kunis.
– Pray for the men you know.
– Be patient. Whether you're waiting for your future husband to show up, or you think you've found him and are waiting for him to take the next step; be patient. We serve a God with a perfect plan with perfect timing.