Recently, I was having a conversation with one of the pastors at my church in Washington D.C., and we were talking about how one of the hardest things to truly believe is that God loves you. I wish I didn't struggle as much as I do to believe God's love for His children, but if I'm being honest, it is a struggle. My soul needs constant reminders of God's character!
I wanted to share a Charles Spurgeon meditation from his evening devotional a few nights ago. My hope is that it will remind your soul of how beloved you are by the Lord! Fix your eyes upon Him, and allow your life to reflect the stunning love with which He has loved you!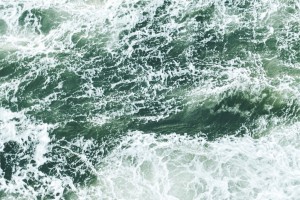 As the Father has loved me, so have I loved you.
John 15:9
As the Father loves the Son, in the same manner Jesus loves His people. What is that divine method? He loved Him
without beginning,
and thus Jesus loves his members.
"I have loved you with an everlasting love."
You can trace the beginning of human affection; you can easily find the beginning of your love to Christ. But His love to us is a stream whose source is hidden in eternity. God the Father loves Jesus
without any change.
Christian, take this for your comfort, that there is no change in Jesus Christ's love to those who rest in Him. Yesterday you were on the mountain, and you said, "He loves me." Today you are in the valley of humiliation, but He loves you still the same. On the hills and among the peaks, you heart His voice, which spoke so sweetly of His love; and now on the sea, or even in the sea, when all His waves and billows go over you, His heart is still faithful to His ancient choice. The Father loves the Son
without any end,
and this is how the Son loves His people. Saint, you need not fear the prospect of death, for HIs love for you will never cease. Rest confident that even down to the grave Christ will go with you, and that up again from it He will be your guide to the celestial hills. Moreover, the Father loves the Son
without any measure,
and the same immeasurable love the Son bestows upon His chosen ones. The whole heart of Christ is dedicated to His people. He "
loved us and gave himself for us
." His is a love that passes knowledge. We have indeed an immutable Savior, a precious Savior, one who loves without measure, without change, without beginning, and without end, even as the Father loves Him! There is rich food here for those who know how to digest it. May the Holy Spirit lead us into its marrow and fatness!