Recently, I interviewed Phil Whickham at the K-love Fan Awards in Nashville, TN. Phil Wickham is one of my absolute favorite artists, and it was a delight to chat with him about his newest album, my favorite song of his, and what encouragement he has for fellow Christians!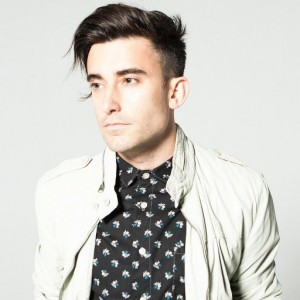 I first heard about Phil Wickham's music through his incredibly popular songs, "This is Amazing Grace" and "You're Beautiful". Wickham is one of those rare musicians where every song on every album is skilfully crafted and impactful. His newest album, Children of God was released this Spring, and seeks to position the gaze of your heart toward the Father.
Can you talk about the new album, and your heart behind it?
I have to go back about two years to a situation I went through where I lost my voice, and found out that I had a polyp on my vocal chord that made it so hard to sing. The surgeon said that I needed to go through 6-8 weeks of silence for my vocal cords to heal, and then up to 4 months of therapy. They said they thought they could get my voice back to normal, but there was a small possibility that something could go array, and that I wouldn't be able to sing professionally again.
In the silence of that time, when I was waiting to see if my voice would be okay, I was frustrated and anxious. I had a loss of identity, and I remember thinking "God, I know I'm supposed to trust you, but I desperately need your guidance." There have been a handful of times where I've felt clearly that God was speaking to me. In this season, God was communicating to me about my identity in Him. It was very simple, but it hit me in a big way. God was reminding me that He was my Father and I was His child. I know this concept already, but my eyes were opened in a new way. The fact that the God of the universe loves me enough not just to save me, but to adopt me into His family and appoint me as a co-heir is life-changing.
If you really believe that God loves you and is all-powerful, then you really have no reason to ever feel insecure, or be afraid, or have shame or feel guilt. You have all the reason in the world to be free.
The song "Heaven Song" is one of my favorites of yours, can you tell me more about that song?
The record that song is from, Heaven & Earth was inspired by the book Heaven, by Randy Alcorn. I was so taken with the book and the idea of eternity. Heaven is another one of those things I've known about my whole life, but it became reality to me for the first time a few years. When you really stop to think about the fact that eternity is real, and the treasure of heaven, it changes the way you live your life on earth. I wrote the entire record from that perspective. However, I felt like the record wasn't complete yet, and I'd told my producers that I felt like I needed to put an exclamation point at the end. The song, "Heaven Song" is a simple longing for heaven, and the perfect ending to the album.
If you could tell my readers one thing, what would it be?
If you're a Christian, you have everything you need shake the world for God's glory! Philippians 2:15 says, "…that you may be blameless and innocent, children of God without blemish in the midst of a crooked and twisted generation, among whom you shine as lights in the world."
Jesus has cleansed us and made us new, in order that we may shine His love to the world. That's not just jargon or a motivational speech. The child of God has real power to bring Jesus to people. We should be the first to be generous, a servant, loving, kind – we should operate with Jesus' character and love. That's what changes the world.