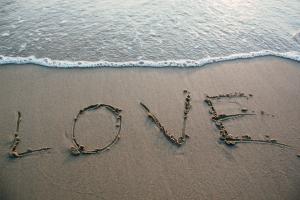 How does perfect love cast out fear?
Why does it say that?
I'm sure it is supposed to say perfect love casts out hate.
Casts out bitterness.
Casts out the need to get revenge.
The need to be right.
Perfect love should cast that stuff out.
So, why fear then?
As I think about it, the above list stems from something deeper.
Why do we hate or grow bitter?
Why do we think people need to think we are right?
Maybe, just maybe, it's because we are afraid.
There is a sense of lack in our life.
When I am afraid (which is often), it's because there is something I'm missing.
Certainty, friendship, protection…
I'm lacking.
So I am afraid.
Now, let me stick love into the equation.
And not just any kind of love.
Perfect love.
The love that lacks nothing.
It's plentiful.
More than enough.
And all we need.
It's wider and deeper and longer and higher.
It hopes all things, believes all things, endures all things.
Oh, and it never fails.
Perfection at it's finest.
When we have this perfect love?
We have everything we need.
No need to fear.
When I walk into a room, knowing I am loved?
I am full.
I am actually filled to overflowing.
I am free.
Free from having to look for love.
Free to be myself.
Love others deeply.
Not fearing rejection.
No need.
When the God of the Universe loves me.
And when I know this same God loves you?
My job gets a whole lot easier.
I just get to relax into myself.
Be honest and truthful.
And share the Truth about this perfect love with you.
It's such good news.
There is more than enough of this perfect love to go around.
And to know it is to want to share it.
To be loved and then to love.
Resting in this perfect love.
Finding joy and hope in this perfect love.
And watching it overflow to those around me.
For today, God, help me know and then share.
Be loved and loved.
No need to fear.
Perfect love casts out fear.
Karen R Shock resides in Fort Wayne, IN with her husband and their youngest son. She had three more children who are married and four beautiful grandchildren. Oh, and a dog name JT Barrett (Go Bucks). She is a retired homeschool mom and is now a high school teacher and cheer coach. Life is hard, but fun.