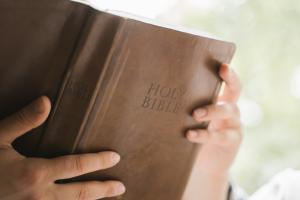 There were some years in there where I questioned my parents' faith.
Hear me on this.
I was wrong.
I know better now.
But let me explain to you how it all went down.
The questioning of their faith started when I went deeper into evangilcalism.
Bible Studies and podcasts.
Learning about the 10/40 window.
The importance of spreading the gospel to all nations.
Even losing your life if need be.
Jesus was worth it.
It was bad to collect sea shells when you retire.
No time for that I'm afraid.
John Piper told us so.
Cannot get to Heaven and present your shell collection to God.
He would not be happy.
Quiet times were a must.
Praying with your children before bed.
Community Groups every week.
Singing with your hands raised.
Men's groups (at 5:30 in the morning).
Women's groups (later because we all stayed home).
Homeschooling your children.
Leading ministries.
Conferences.
Memorizing Scripture.
Confessing sins to one another.
Breaking bread together.
Coffee dates.
Oh yeah, weekly dates with your spouse.
Women submitting.
Men leading.
ALL.THE.THINGS
Side note~ Did I mention the anxiety and depression that came along with it?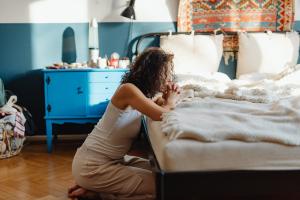 You see, We were in deep.
Wait… one more… "Blood is thicker than water, but the Spirit is thicker than them both".
So pick church gatherings over your family every time.
See how deep?
And that depth was what led me to judge others.
Where is their fruit?
Where are the Bible verses on their walls?
Why didn't my dad pray with me when I was little?
How could they not tell me about the unreached people groups?
Did they even love Jesus?
I feel sick typing this.
Again, I know better now.
It took a whole lot of humbling for me to understand.
My Mom and Dad are with Jesus right now.
Not because they did the above list.
Simply because the were loved by God.
They knew it.
They understood it.
Not perfectly.
But, the fruit???
Holy smokes.
Love, joy, peace, patience, kindness, goodness.
ALL.OF.THOSE.THINGS.
Yes indeed! 
It ends up that their simple life of loving and giving was way more a picture of Jesus than a thousand hands raised in room.
Does this make sense?
They just lived it.
Mom would come in from the kitchen to find us siblings arguing over "deep theological things".
She would look around the room and say to us "I'm so glad I don't have a clue what you guys are talking about. All I know is Jesus loves me this I know, for the Bible tells me so."
She then would shake her head and walk back into the kitchen.
Oh Mom, you were so wise.
And your love for people was Jesus in the flesh.
You carried a song in your heart and the Spirit of the living God inside of you.
And Dad… you showed me the unconditional love of Jesus.
When it's hard to think that God could possibly enjoy me?
I remember the tears that fell from your face as you watched any of your children or grandchildren perform for you on the coffee table.
Thank you Dad and Mom.
Forgive me for ever doubting who you were.
For my arrogance.
For my ignorance.
Oh wow… and I know you do forgive me.
You wouldn't even think twice about it.
Once again, proving you actually can collect sea shells and be Jesus at the same time.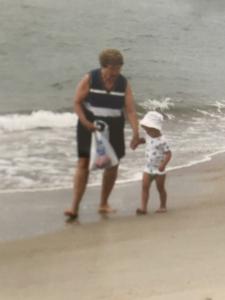 Karen R Shock resides in Fort Wayne, IN with her husband and their youngest son. She had three more children who are married and four beautiful grandchildren. Oh, and a dog name JT Barrett (Go Bucks). She is a retired homeschool mom and is now a high school teacher and cheer coach. Life is hard, but fun.