No, really?
Who am I to have a blog?
To write posts the way I do?
How did I even come up with this style?
Why do I even think I have something worth reading?
Most of the time… I don't.
Lot's of times I have severe post post syndrome.
Wondering why I said all I said.
What was I thinking?
Putting my thoughts out there?
What must people think of me?
My heart all out there on my sleeve.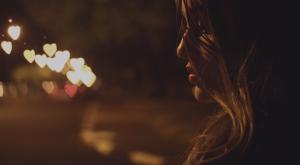 Raw emotions.
Tender feelings.
Just simply working through it.
Yes.
Working through it for all to see.
Why?
What for?
Hmmmm.
I think it's for the ones who can relate.
People tell me I'm brave.
Others probably just think I am stupid.
Some may think I'm crazy.
I don't feel brave.
I sometimes feel stupid.
And I know I feel crazy.
I have walked through some dark nights of the soul.
I've sat under tables to feel some sort of stability over me.
Cried in the closet?
On Occasion.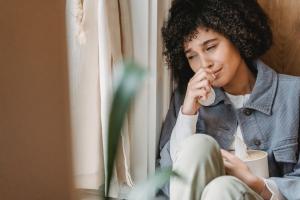 On my knees in our bathroom.
Crying out to a God that I'm not even sure I believe in.
Asking for help to believe.
Eyes to see.
Ears to hear.
And a soft heart.
It's our love.
That's how they will know we are Jesus followers.
By our love.
Not by our ability to talk about God.
Not by our perfection.
Not by us having our outsides all tidy.
Not by us judging our neighbor.
But… by our love.
I'm leaning into this truth.
I am free to talk about weaknesses.
I could even boast in them.
Knowing full well that you knowing all about me is ok.
As long as I love.
You knowing my struggles?
That's ok too.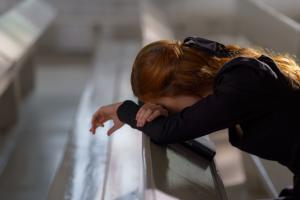 As long as I love.
You knowing my fears and my failures is ok.
As long as I love.
This is how I know it is ok for me to keep writing.
Letting you all know you are not alone.
We have each other.
It's ok to not be ok.
As long as we love.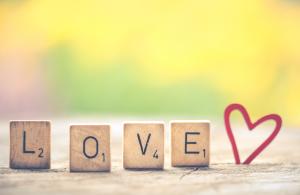 Tomorrow I'm going to focus on this.
From the dawn to the dusk.
Loving.
God, Others, myself.
Grateful for the moments.
Satisfied in Jesus.
Ready to love with a love that can only come from above.