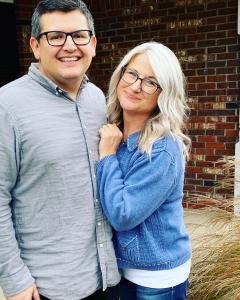 I used to tell my husband he needed to lead me.
Let me say it a little differently.
I used to try to lead my husband to lead me.
You see, I'm the "leader" type.
Kind of just born that way.
So, in our marriage, I would try to shut my mouth and follow.
Be the gentle, quiet spirit woman I was supposed to be.
So many other ladies in the church were so great at this.
Hard as I tried, I was just too much.
Come on, Karen… stop talking.
Stop the wondering out loud thing.
We were learning the men had to lead.
Shut up, sit down, and submit.
I would sit down on the edge of our bed…
And tell Kevin how to lead me.
He was even more exhausted.
"Did you have a quiet time today?"
"Have you listened to that podcast yet?"
"When are you ever gonna ask me to pray with you?"
"Are you going to the men's bible study tomorrow at 5:30 am?"
"What are we doing with our life?"
"Do you even love Jesus?"
He wasn't only hearing it from me.
He heard it from everyone in our community.
All the men hearing it from all the people.
I became the nagging wife.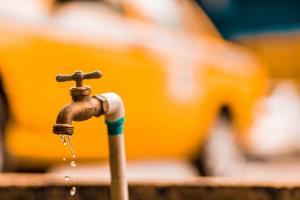 Exactly what I was trying so hard not to become.
Somehow, in the midst of my all of my reevaluating?
I realized the insanity of it all.
I'm pretty sure Kevin knew it all along.
We had the potential to make such a great team.
Take the dang pressure off of both of us.
Believe God made us with different gifts.
Actually enjoy each other.
Maybe I didn't need to sit down and shut up so much?
And maybe he didn't have to be someone he wasn't either.
He leads in so many cool ways.
Just not the cookie cutter church husband kind of ways.
And I am definitely not the cookie cutter church wife.
We have a crazy, good friendship.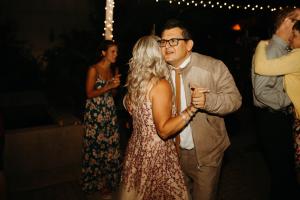 We laugh together.
We dance in the kitchen together.
We talk to each about everything.
And we make decisions together.
No more boxing at the air.
Not sure if any of this makes sense?
I think it will for some of you?
Can we just take a breath?
Enjoy each other's strengths?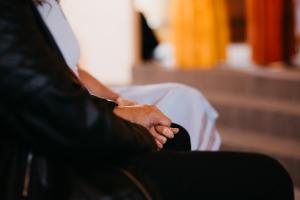 Karen R Shock resides in Fort Wayne, IN with her husband and their youngest son. She had three more children who are married and four beautiful grandchildren. Oh, and a dog name JT Barrett (Go Bucks). She is a retired homeschool mom and is now a high school teacher and cheer coach. Life is hard, but fun.