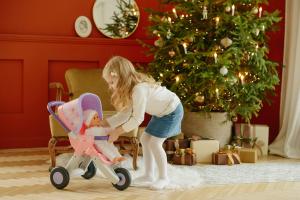 I looked at our calendar hanging in the kitchen this morning.
December 1st.
Immediately my mind went back in time.
Years of advent calendars with our kids.
From the ones with the little chocolate candies,
To the one that told the story of the manger.
This was the day.
Get the season started.
Excitement was in the air.
No advent calendar up in our house this year.
I could ask Lance if he wants one?
It would probably get ignored on most days.
So, we settle for a calendar full of birthdays, games, and appointments.
A sweet sadness for the days of the past swept over me.
For just a moment I went back in time to little ones with their eyes all aglow.
How did I get here?
Where did time go?
Christmases full of anticipation.
Hot chocolate and prayers for snow.
Late night trips to Toys R Us… just me and Kev.
Or, should I say… Santa's workshop?
American Girl catalogs.
My name being called whenever the right commercials came on.
"MOOOOMMM!!!!"
"This is the one I want!!!"
Well, until the next commercial came on.
Yep, those were the days.
And I mean it when I say they were.
Except, as the jolly fun memories came sweeping in?
So did the all the hard stuff.
The fighting over who got to actually open the advent calendar that day.
The ear infections, fevers and coughs that came along with the winter months.
"Moooommm!" Being screamed from the other room.
Sugar highs and sugar lows.
Late night shopping and money woes.
And all of this wrapped up in a nice little bow filled with anxiety of all that could go wrong.
Ya know?
I didn't know it was so sweet in those moments.
I didn't think I would miss it all someday.
Honestly, I just didn't think it would ever end.
Baby days for eternity.
And here we are.
Parents of adults children.
Grandparents of four.
Quiet mornings and sleep-filled nights.
Dishes done.
Date nights abound.
With no tiny little feet running around.
It's a different day here in our house.
And I think it's ok for this momma to feel some sadness.
But, it's also real good for me to remember where I came from.
And more importantly, where I am now.
Right now.
This day.
This is the day that the Lord has made.
This is what I have.
This breath.
No need to go backward.
No need to rush into the future either.
Stay right here, Karen.
In this moment.
Thankful for the past.
Believing in the future.
Secure in the now.
Time is flying by.
Am I right?
Faster as we get older.
Learning to love today.
Eyes up and out.
What do I see in front of me?
Who am I listening to right now?
What does God have for me right here?
How can I live, love, learn, and have fun in this season?
So, when I look back on it?
I will have sweet memories of here.
Joy and pain are always mixed.
Laughter and tears are intermingled throughout.
No need to wish today away.
No need to live in the past or future.
Yep.
Stay right here.
Abide.
Trust in Jesus.
Right here.
Right now.
This day.
Happy December 1st no matter what season of life you are in.
Karen R Shock resides in Fort Wayne, IN with her husband and their youngest son. She had three more children who are married and four beautiful grandchildren. Oh, and a dog name JT Barrett (Go Bucks). She is a retired homeschool mom and is now a high school teacher and cheer coach. Life is hard, but fun.