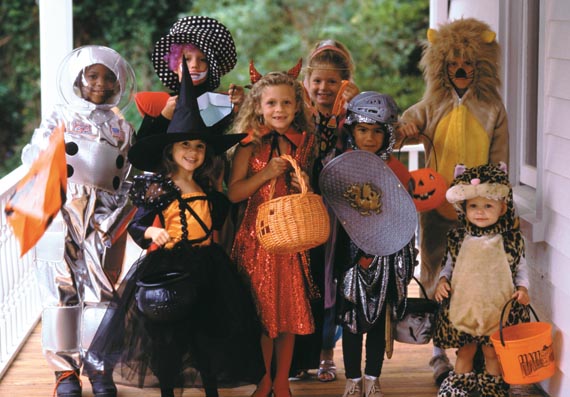 They come with parents
Or friends
Sisters and dumb brothers
In strollers
Or sneakers that flash.
They come dressed
As dragons
And princesses
As witches
And Power Rangers
Some will come as
Mitt Romney
Some as
Obama.
They will crowd around the open door
Pushing grocery sacks
And plastic pumpkins
Calling out in their cheeriest voices:
Trick-Or-Treat Trick-Or-Treat Give me something good to eat.
And I will study them
With their green faces
And their purple hair
I will recoil at the witches
And coo over the princesses
Oh, how precious you all are!
I will bend at the waist,
and drop mini-Snickers
and Milky-Ways into their bags
While remembering the night Brother John
and me, only 8 and 6, went door-to-door in the sky-rise apartments
of Oahu, collecting money from the cocktail party crowd
who hadn't planned to get any trick-or-treaters.
There are better gifts than candy, I learned.
How old are you? I ask the tall ones
who come to our front door
12. 14. 16, they say.
AHH! For you I have a special gift!
Really?
YES!!!
Wow! they say, turning to each other
This lady gives out special treats.
What about me? cries the 9 year old.
For you there's candy, I say, and plop
the chocolate into their bags
while handing the older ones that gift I promised
A BOOK!
A book? they ask. A book?
They are befuddled.
YES! YES! I cry. It's terrific! You'll enjoy it
while you sneak the candy from your little sister's bag
the way Brother John did me
the way my own son did his sisters
And the next year, they come back
bringing their friends to the
Book Lady's House.