My friend Captain David Moses is finishing out his last tour of duty in Iraq.  He is with the last logistical unit in the South before crossing the border to Kuwait.
David explains what that means, "So every unit in Iraq comes through us for convoy support before we authorize them for onward movement."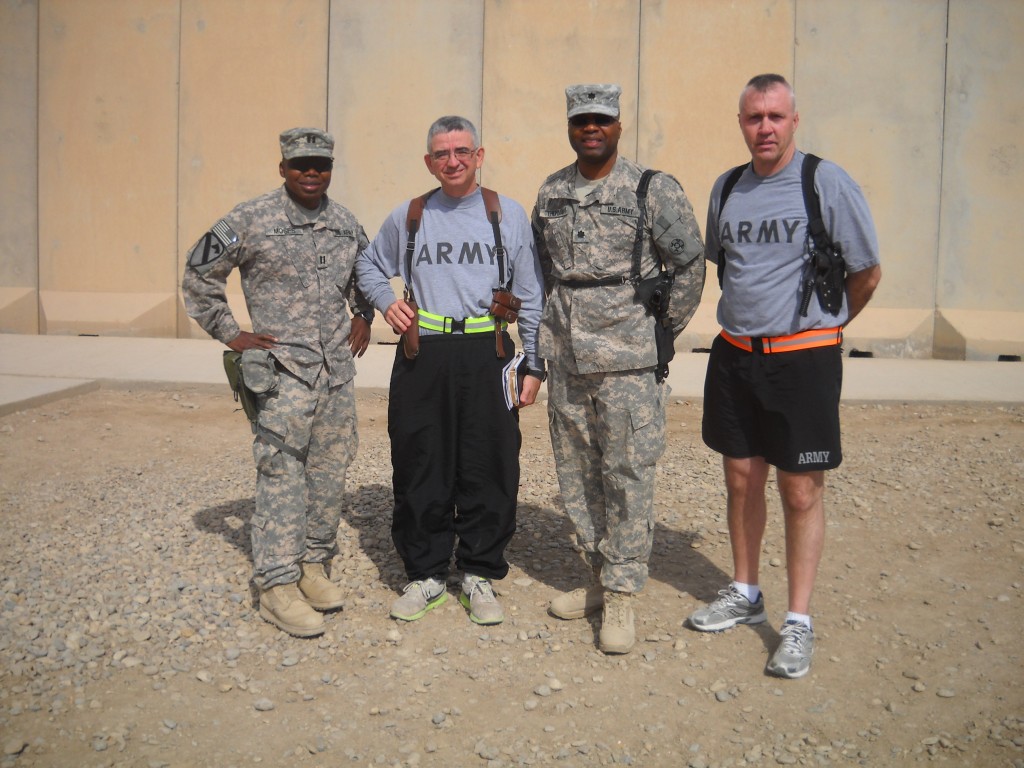 That's David on the far left standing with friends in front of the base chapel.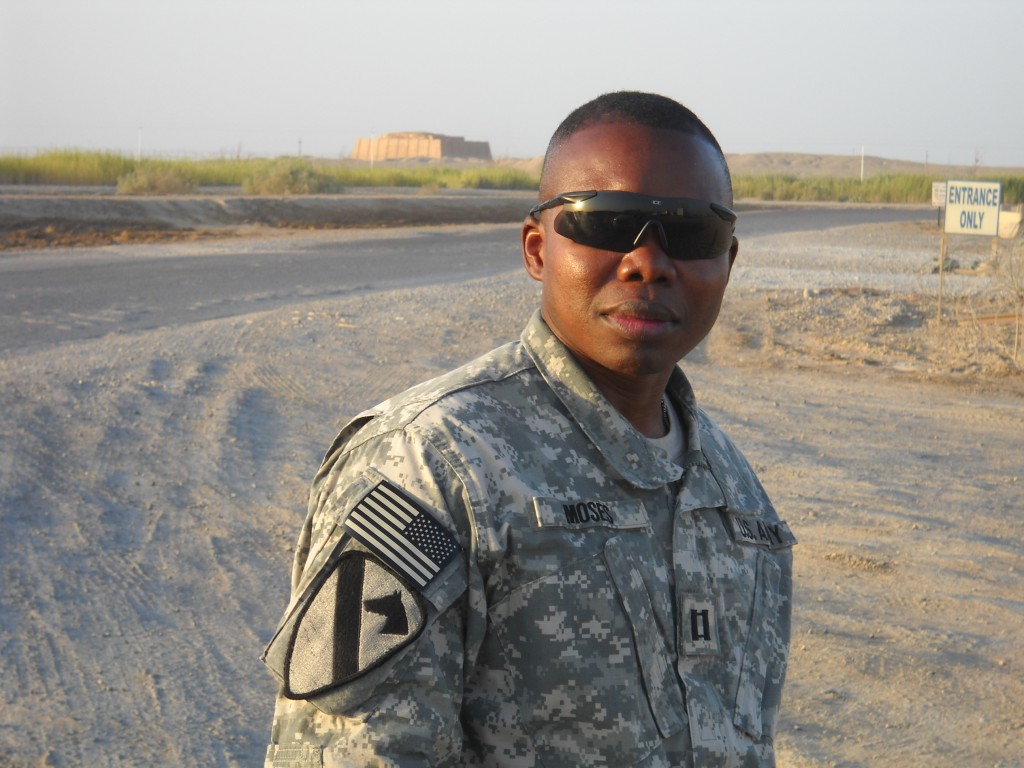 Behind David is the Zegra/Ur, the place were Abraham is reported to have been born. The Zegra is outside the wire, which means it's in enemy territory. From one Moses to another…
–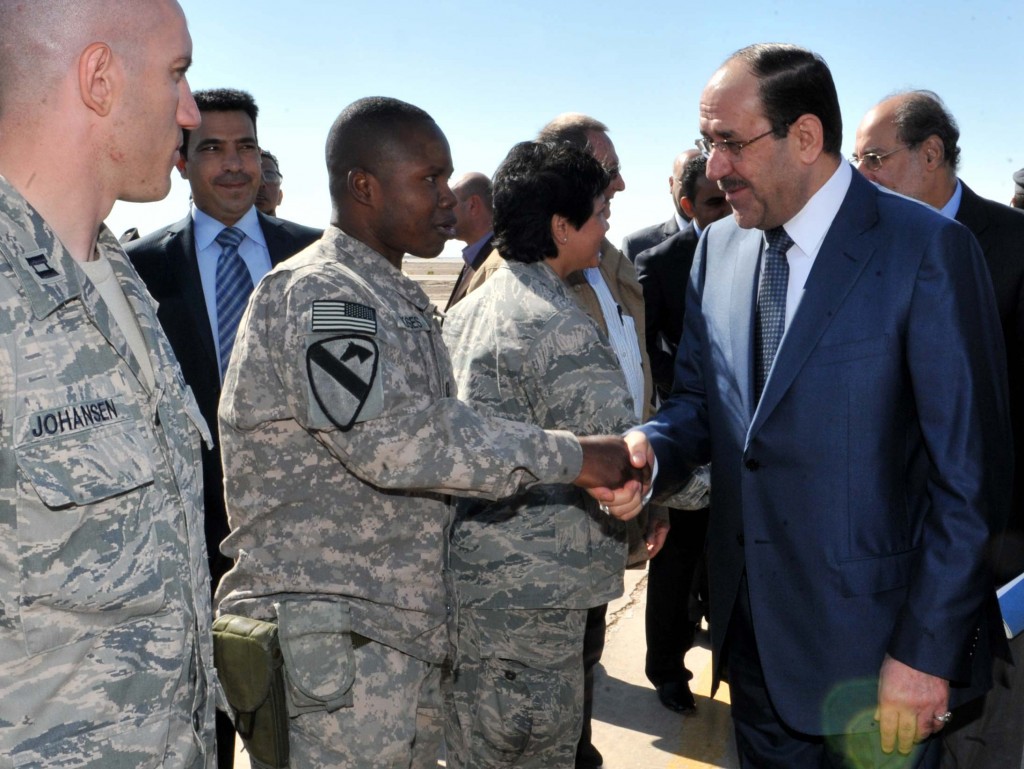 And this is David with Nouri al-Maliki, Iraq's Prime Minister.
Please continue to remember our troops in your prayers as they close out this mission.