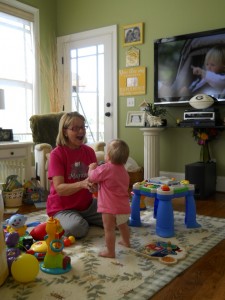 During a recent visit south, I visited a former classmate.
Lucy and her husband Ricky have raised three kids to a fruitful and productive adulthood. For the past six years, Lucy and Ricky have been foster parents to eleven children.
This last one Lucy brought home from the hospital. The infant was born into a home where an older brother had so many broken bones the state took him from his mama. Investigators could never determine who did the abuse, so they made the three-year old a ward of the courts and adopted him out.
When the boy's mama turned up pregnant again that baby was immediately made a ward of the courts. Lucy carried the newborn girl home from the hospital, determined to give her the best possible start in life.
It wasn't easy. A couple of months in, Molly quit eating. She simply would not take a bottle, so Lucy began feeding her with a syringe. Doctors ran tests but were unable to find any definitive problem. The diagnosis they came back with was simply "Failure to thrive."
It was as if Molly knew instinctively that she didn't have the heart to face a hard life.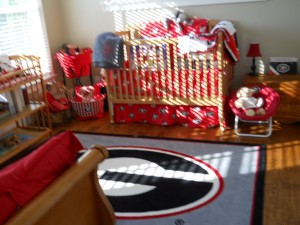 Fortunately, Lucy has enough heart for both of 'em. She began to battle for Molly. When the baby's weight began to drop, Lucy got a surgeon to put in a feeding tube. Several times a week, Lucy takes Molly to physical therapy.
Lucy has done everything a good mama should do. So it's no surprise that Molly turned a corner and began to flourish under Lucy's compassionate care.
When Molly reached ten months old, her biological parents relinquished their rights, and the state informed Lucy that they would soon be placing Molly with a permanent home.
Lucy and Ricky are at that age, 55 and 57, where they are thinking about retirement and about grandkids. They hadn't planned on being parents again. But they couldn't imagine giving the precious baby girl that they'd nurtured from birth to another. So Lucy and Ricky have begun the process of adopting Molly.
Their decision has upset a lot of people who think they ought to know better. Several family members have chided them. Some have quit speaking to them. Others have outright ranted at them. A few have supported them.
Lucy and Ricky remain steadfast in their devotion.
They have given Molly a place where she is loved and cherished.
A place where she is being taught how to thrive.
A place she can call home without any hesitation or fear.
A place where she can experience the lavish goodness of God.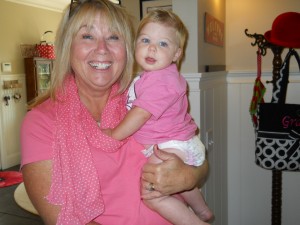 Life is hard. It takes a lot of heart to get through it.
Strong hearts. The kind Lucy and Ricky have for Molly.
Who has had heart enough for you?