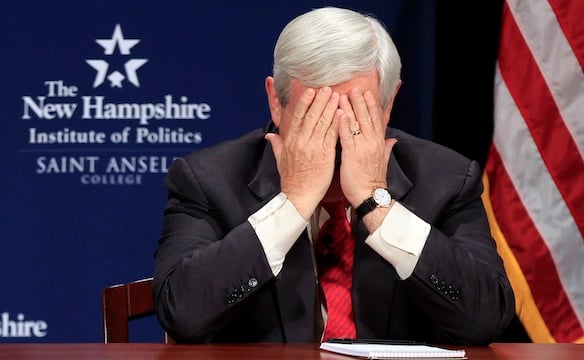 President Obama may be more of a plodder than a doer when it comes to his leadership style, but you have to hand it to him, Obama is no gossip-monger. (Donald Trump take note).
Did you catch any of the Barbara Walter's interview with the Obamas, leading into the holiday weekend?
Babs asked Obama what he thought about Newt Gingrich's three marriages.
Obama answered: "I'm not big on people's personal lives — being poked and prodded and that that ends up being the primary issue," Obama said. "We've got such big issues to deal with right now and there's such substantial differences right now between certainly my position and any of the Republican candidates. That's what we should focus on."
Wouldn't that be something? Journalists actually focusing on the issues instead of the latest gossip.I'd feel a lot better about paying that cable TV bill if journalists did as President Obama suggested.
I became a big fan of the journalism of Anderson Cooper during Katrina. I found him to be smart and hard-working. But then I think he got burned out following the Haiti earthquake, so they gave him a daytime TV show and replaced him on CNN with that constantly snarky Erin Burnett. Then there's Piers Morgan who doesn't hold a candle to Larry King. King's real strength was that he treated everyone with the same level of respect. He was never one to get gobsmacked. Morgan could do away with all the celebrity fawning. Even the once intellectually formidable George Stephanopoulos has now gone over to the dark side of morning talk shows.
It might be news that Newt Gingrich is a serial husband, but only if the interviewer can make the case for why it's news.
Otherwise, it's just outright gossip.
There was a time when Barbara Walters knew the difference, and the importance of that distinction.
So what are the top three issues that you wish more journalists would address when interviewing potential presidential candidates?
What news source do you rely on most often?