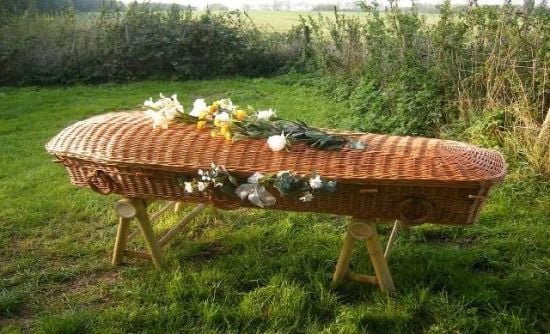 Usually when we think of the poor we focus on issues related to their daily needs.
What do they need?
A warm biscuit and a cup of coffee.
A coat, a pair of boots, dry socks, wool gloves and a stocking cap.
A place to sleep, a place to bathe.
Medicine for that toothache that won't subside, or those voices that won't quiet down.
Eyeglasses or hearing aids, a cane or wheelchair, perhaps.
We recognize that our homeless lack access to decent healthcare. When you can't afford a roof over your head, you usually can't afford the monthly premiums that good insurance requires. Or even bad insurance requires.
But rarely if ever do we give thought to that other matter the poor face — who is going to pay for burying me or my loved ones?
It's a problem that's creating all sorts of havoc in Illinois' Cook County lately. The Chicago SunTimes reports that bodies have been piling up in the morgue and community activists are outraged. Medical Examiner Nancy Jones says they've got a higher number of dead than normal.
A pauper's grave is what you get when you die poor.
Cook county allots $300 to get you the cheapest box possibly. It's only a step up from the cardboard box that was your home here on Earth. But after taking a $13 million hit in revenue last year, Cook County's morgue couldn't even afford those anymore.
So the bodies were put in cold storage as they waited for delivery of boxes that weren't coming because the company that provided the discount coffins hadn't been paid.
Until pastors and people who care about the poor started protesting, and the press got wind of it, and now the money that was cut was restored and soon enough the poor will be shipped off to burial in the county graveyard reserved for people who couldn't afford a home in this life or the next one.
There's one thing in this world which isn't ever cheap. That's a coffin. There's one thing in this world which a person don't ever try to jew you down on. That's a coffin. There's one thing in this world which a person don't say– 'I'll look around a little, and if I find I can't do better I'll come back and take it.' That's a coffin. There's one thing in this world which a person won't take in pine if he can go walnut; and won't take in walnut if he can go mahogany; and won't take in mahogany if he can go an iron casket with silver door-plate and bronze handles. That's a coffin. And there's one thing in this world which you don't have to worry around after a person to get him to pay for. And that's a coffin. Undertaking?–why it's the dead-surest business in Christendom, and the nobbiest – Mark Twain – Life on the Mississippi