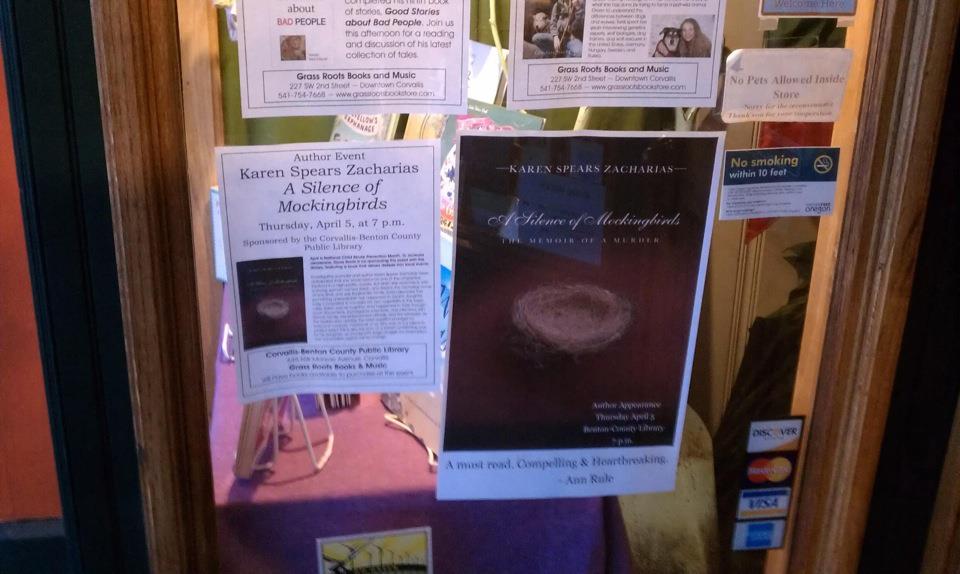 I went to college in this town.
Walked by this bookstore
Hundreds of times and never once
thought: One day I'm going to write a book
Never crossed my mind at all.
I had a hard enough time writing anything.
Write an analysis, the English prof said.
What's that? I asked my roomie.
Take something apart and put it back together, she said.
I wrote about how to make a pillow.
He marked it a D.
"Most boring thing I ever read," he wrote in RED at the top of the page.
It makes me laugh now
The memory of that.
It was boring
to write too.
But not this one
This one you will read without stopping
Sometimes without breathing.
This book will take you breath away
Serendipity happens
When we trust the path
God
turns us toward
and
often the person we surprise most
is ourselves.
That ever happen to you?