Tim and I are fixing up a 33-year-old rocking chair.  My mother gave it to us when our son was born. We are gifting it to our daughter for the birth of her son. But first, we have to restore it. We started with a good power-washing. We'll sand it to a fine finish and then I'll paint it and outfit it with plush pillows.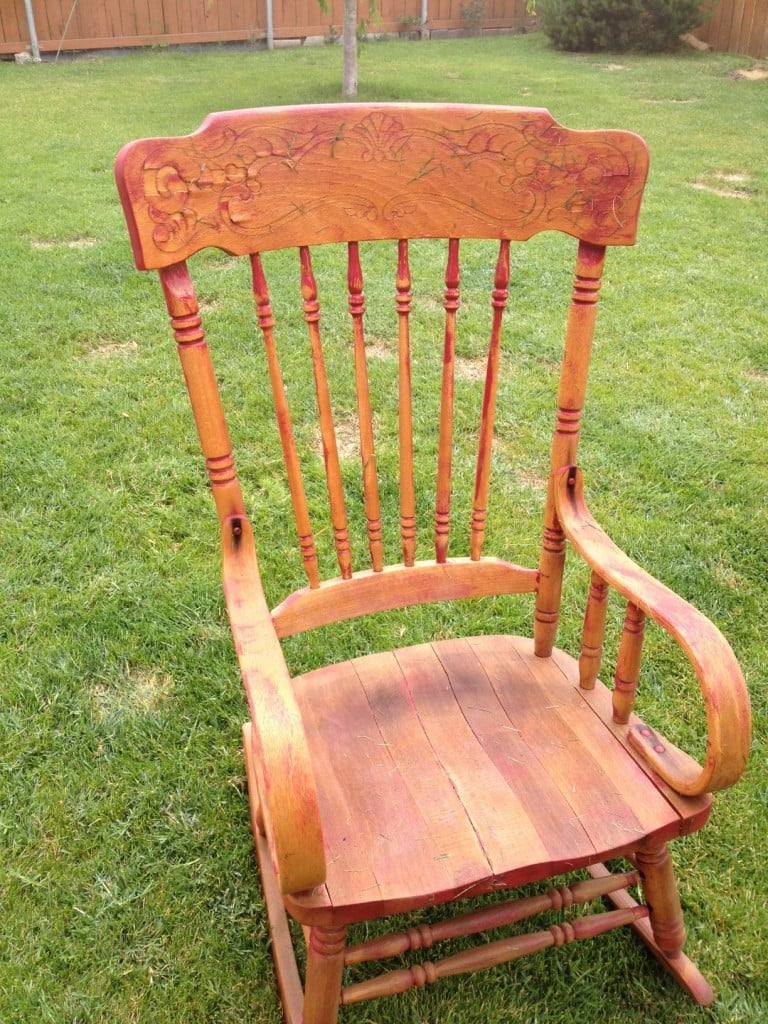 We live in culture that has little respect for restoration. A whiplash culture that is far more reactionary than reflective.
I grew up in a time and place where people, young and old, sat in front-porch rockers. What my people lacked in academic schooling they more than made up for in rocking-chair thinking.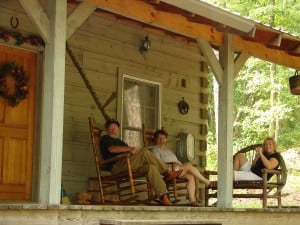 The thing about rocking chairs is that they force you to be still, to think, to reflect, and to engage with others in a more quiet, thoughtful way. Whether it's a simple wave and nod at the neighbor, or lively after-dinner discourse.
I have never witnessed a conversation turn ugly between people sitting in rocking chairs. I've heard them debate politics and religion and child-rearing. I've heard them talk about celebrities, preachers, and celebrity preachers while tipping back in their rockers. But I have never heard somebody outright insult another person while sitting in a rocker.  Nearly every conversation I've heard while leaning in a rocker entailed a lot of laughter.
Social media is the place where all generations gather now. There are some wonderful things about that, not the least of which is the opportunity to interact with people from a wide-variety of neighborhoods. Many of you have become dear friends to me through social media.
One of the major problems, however, is that sometimes (well, okay, too much of the time) people don't act very neighborly towards one another online.
Mean-spirited slander is heartless;
quiet discretion accompanies good sense.
We can be downright unkind to each other online.
Internet trolls.
We say cruel or often thoughtless things.
Things we might not say if we were sitting in rocking chairs across from each other. Regrettably, I've been guilty of this myself both here on the blog, on Facebook and Twitter.
More and more lately, tho, I've had the urge to completely quit writing in a public forum. That will probably shock some of you. That's not my intent. I'm just sharing my heart with you.
An author I respect recently walked away from his online platform. He hung up his pen. Shut down his laptop. Made a conscious decision to no longer live his life online. I respect that. In some ways I envy him that. I've spent time lately reflecting on why I envy him, and here's what I've come to.
A large contingency of the online community is infected with a flesh-eating bacteria. I've sat by, horrified, as people I admire have come under attack, people who have been a great source of encouragement and community to me. Kind, thoughtful, gracious people who have been gutted by this viral flesh-eating bacteria.
I could cite several examples that you would likely recognize. I've been infected a time or two myself. People think because I survived it that I'm just one tough trailer-raised girl but my family knows otherwise. My children will call and warn me: "Don't read the comments, Mama. People are just being mean and hateful."
The reactive nature of social media allows us to be thoughtless in ways that most of us would never be if we were sitting next to each another in a rocker, swapping stories, laughing.
The thing that really troubles me is the way we swarm like flies to the infected sites. We hover over the wounded, buzzing among ourselves about the wounded's chance for survival.
Will they rise above it?
Or be buried under it?
There is nothing like an active case of the flesh-eating virus to drive up the blog traffic.
And there is nothing more discouraging to me as a writer than the truth of that. It makes me long for the quiet life, offline, away from the very real dangers that this viral flesh-eating bacteria presents.
What about you? Have you witnessed it, or participated in this behavior? If so, how do you immunize yourself against future infections?